Loppet Run 365 Adult program is designed for goal-oriented runners from beginners to the highly competitive level. The program will accommodate each individual's needs and goals. The Loppet Run 365 programs will offer sessions for the beginner to advanced runners.
Programs
Programs are offered in both English language and Somali language to better support everyone in our Twin Cities running community. Click on your language preference to see specific program offerings.
Coaching
Abdi Bile, Loppet Running Director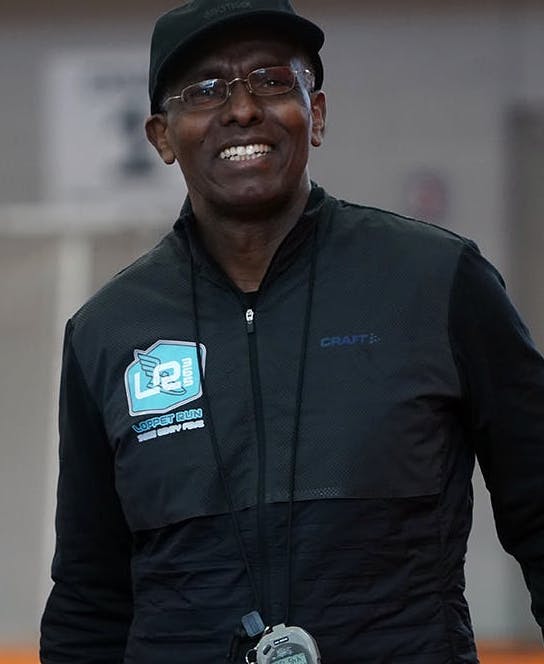 Along with an incredibly successful running career, Abdi Bile (bile@loppet.org) has made a name for himself over the years as a highly knowledgeable running coach. His distinguished career includes coaching as the National Head Coach of the Kingdom of Saudi Arabia and United Arab Emirates, the Senior Endurance Coach as Aspire Academy, and the Junior National Team Coach of Qatar. Bile was also the Co-Founder and Head Coach of the Savannah International Training Center in the United States, sponsored by the International Olympic Solidarity Program.
Bile has made it his personal mission to mentor and inspire youth to enjoy sports and a variety of outdoor activities, aligning well with the Loppet Foundation's mission to create a shared passion for year-round outdoor adventure in the Minneapolis area.