Loppet Full-Time Staff
Renae Anderson

Development Coordinator
anderson@loppet.org

Todd Bauer

Loppet Sport Manager
bauer@loppet.org

Andrea Bidelman

Merchandise & Partnership Manager
bidelman@loppet.org

Abdi Bile

Loppet Running Director
bile@loppet.org

Robert Ibler

Trails and Operations Manager
ibler@loppet.org

Soren Larson

Data and Registration Manager
soren@loppet.org

Kadi Luseni

Trailhead Events Manager
luseni@loppet.org

Kim Rudd

Loppet TRAIL KIDS Program Director
kim.rudd@loppet.org

Claire Wilson

Executive Director
claire@loppet.org
Ray Aponte

Loppet Adventures Director
aponte@loppet.org

Piotr Bednarski

Loppet Sport Director
bednarski@loppet.org

Anne Olson

Development Director
olson@loppet.org

Chris Harvey

LNR Head Coach
harvey@loppet.org

Paul Johnson

Loppet Events Director
johnson@loppet.org

Heidi Ledermann

Marketing & Communications Director
ledermann@loppet.org

Jonah Parady

Trails & Operations Foreman
parady@loppet.org

Pablo Urriche

Finance & Administration Manager
pablo@loppet.org

Raequan Wilson

Trailhead Manager
wilson@loppet.org
Loppet Foundation/Adventures Board of Directors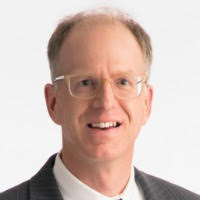 Jonathan Van Horn - President
Jon is partner in the law firm of Dorsey & Whitney LLP, where he practices in the area of corporate mergers and acquisitions. Jon's parents taught him how to cross country ski on the Kettle Moraine trails of southern Wisconsin and the logging roads of northwest Wisconsin. Jon, along with his wife, Gail, and two elementary school-aged sons live in Golden Valley, a short walk from Wirth Beach and the Quaking Bog, and are year-round users of the skiing, hiking and biking trails of Theodore Wirth Park.
Board Committees: Finance and Audit, Governance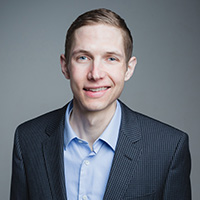 Tom Trachtman - Treasurer
Tom relocated to the Twin Cities after earning his MBA degree at Purdue University, and has since fallen in love with all that Minnesota has to offer. Tom lives in south Minneapolis with his wife and works as a health care consultant. In his free time, you can find Tom running around the lakes, skiing through Theodore Wirth Park, or biking around the Twin Cities.
Board Committees: Finance and Audit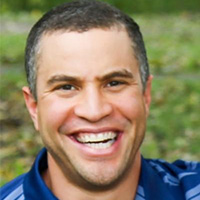 James Archer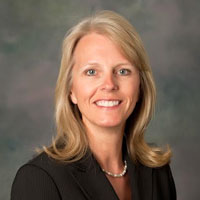 Mindy Benton
Mindy grew up on a small farm in Scandia where she learned to love the outdoors. She works as a Podiatric Surgeon for Allina Health and is the residency Program Director for Foot and Ankle Surgery at HCMC. All members of the Benton family have participated in Loppet Nordic training and events. Mindy is motivated to help children and young adults make a strong connection to health and to the environment with the Loppet Foundation.
Board Committees: Program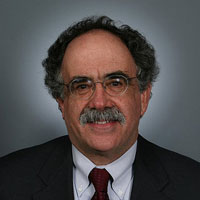 Bill Blazar
Mia Como
Mia has worked in financial analysis, most recently for Minnwest Bank, and with nonprofits both as staff and board member. She grew up enjoying Minneapolis' parks and has hiked in over 20 national parks. Mia lives with her family in the Bryn Mawr neighborhood of Minneapolis, where they love to hike, bike, and be outdoors.
Board Committees: Finance and Audit, Fundraising/Development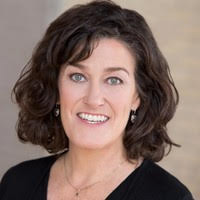 Tricia Conroy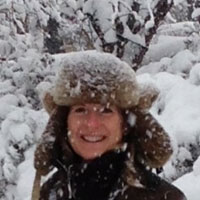 Penelope Greene
Penelope and her family embrace life in Minnesota through participation in Loppet Foundation events and programs. She is an avid rower with the Minneapolis Rowing Club. A former business owner and consultant, and an experienced leader in not-for-profit organizations, Penelope looks forward to working with the Loppet Foundation to bring the benefits of excellent recreational programming to the Minneapolis community.
Board Committees: Fundraising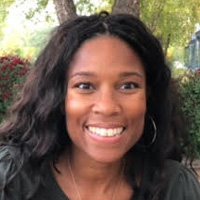 Evelena Hillman
Leroy Leftwich
Leroy is retired after 39 years as a Manufacture and Safety Engineer at 3M. He has participated the last five years in the City of Lakes Loppet races and enjoys other activities such as road biking, running, and Nordic walking. His desire to be on the City of Lakes Loppet Board is the help promote Nordic actives in the elementary schools and other youth programs.
Board Committees: Finance and Audit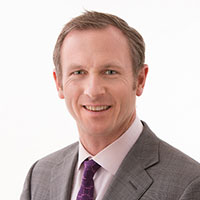 Bill McKinney
Bill McKinney is Vice-president of Strategy and Long Term Development at Thrivent Financial, the country's largest fraternal benefit society. Bill grew up in Eastern Kentucky, earned his bachelor's degree in history from Carleton College in Northfield, Minnesota and an MBA from the University of Minnesota. Bill lives in Minneapolis with his wife Amy and their children; Ellie, Finn, and Mette. He is an avid endurance athlete who has completed two Ironman triathlons and several half and full marathons.
Board Committees: Fundraising/Development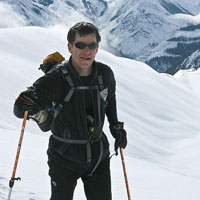 Ed Ryan
---
Honorary Board Members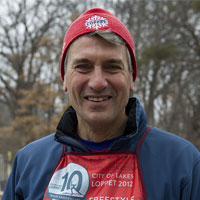 R.T. Rybak
Mayor R.T. Rybak has been a longtime supporter and racer in the Loppet community. As Mayor, Rybak was responsible for calling the first public meeting on silent sports which drew together skiers, mountain bikers, paddlers and other outdoor enthusiasts to network and brainstorm ways to celebrate Minneapolis as a silent sports city. Rybak has encouraged and supported the efforts of the Loppet Foundation since its inception. He can often be seen skiing the City of Lakes Loppet and paddling in the Tri-Loppet.