Board of Directors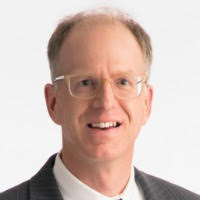 Jonathan Van Horn - President
Jon is partner in the law firm of Dorsey & Whitney LLP, where he practices in the area of corporate mergers and acquisitions. Jon's parents taught him how to cross country ski on the Kettle Moraine trails of southern Wisconsin and the logging roads of northwest Wisconsin. Jon, along with his wife, Gail, and two elementary school-aged sons live in Golden Valley, a short walk from Wirth Beach and the Quaking Bog, and are year-round users of the skiing, hiking and biking trails of Theodore Wirth Park.
Board Committees: Finance and Audit, Governance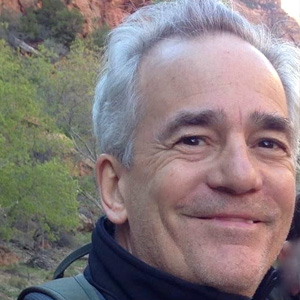 Judd Larson - Treasurer
Judd is the Chief Financial Officer at Environmental Initiative (EI), whose mission is to build partnerships to solve environmental problems. He spent 20 years in the corporate sector before jumping to EI and the non-profit sector in 2000. Judd enjoys helping EI and the Loppet create sustainable and profitable business models. Judd is a year-round bicycle commuter and has spent countless early mornings hiking Wirth park with golf clubs on his back. Judd lives on the east side of Lake Calhoun along with his wife and their high school aged daughter.
Board Committees: Finance and Audit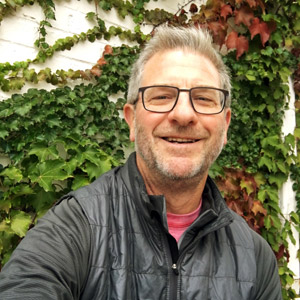 Steve Kotvis - Secretary
Steve is the longtime photographer extraordinaire for the Loppet Foundation. He plants himself in snowbanks, climbs trees and takes to the lakes all to capture the spirit and energy of participants on the race course. Steve enjoys skiing and road biking and contributes his creative energy to many of the Loppet's media endeavors.
Board Committees: Program, Fundraising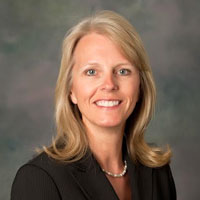 Mindy Benton
Mindy grew up on a small farm in Scandia where she learned to love the outdoors. She works as a Podiatric Surgeon for Allina Health and is the residency Program Director for Foot and Ankle Surgery at HCMC. All members of the Benton family have participated in Loppet Nordic training and events. Mindy is motivated to help children and young adults make a strong connection to health and to the environment with the Loppet Foundation.
Board Committees: Program
Mia Como
Mia has worked in financial analysis, most recently for Minnwest Bank, and with nonprofits both as staff and board member. She grew up enjoying Minneapolis' parks and has hiked in over 20 national parks. Mia lives with her family in the Bryn Mawr neighborhood of Minneapolis, where they love to hike, bike, and be outdoors.
Board Committees: Finance and Audit, Fundraising/Development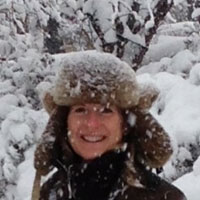 Penelope Greene
Penelope and her family embrace life in Minnesota through participation in Loppet Foundation events and programs. She is an avid rower with the Minneapolis Rowing Club. A former business owner and consultant, and an experienced leader in not-for-profit organizations, Penelope looks forward to working with the Loppet Foundation to bring the benefits of excellent recreational programming to the Minneapolis community.
Board Committees: Fundraising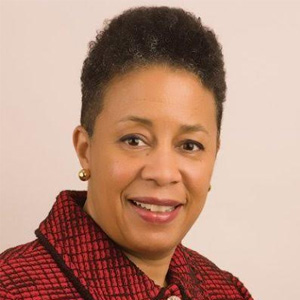 Dr. Julia Joseph-Di Caprio
"Dr. Julia" is a pediatrician and adolescent medicine specialist. She was HCMC's Chief of Pediatrics for 12 years until 2015 and now, in addition to caring for patients, serves as HCMC's Assistant Chief of Provider Services and Senior Medical Director of Primary Care. Julia is also an alumni of the Massachusetts General Disparities Leadership Program and she is working towards health equity for all. Both personally and professionally, Julia believes in the health benefits of living an outdoor-active life.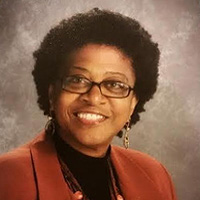 Beth Lasley
Beth has been involved in North Minneapolis Public Schools for 16 years. She was the Minneapolis Public Schools (MPS) Community Education Coordinator at North High School and is now the parent/teacher/community liaison at MPS' Nellie Stone Johnson Elementary School. Beth is a Charter Member of the Northside Rotary Club. Dedicated to her family, Beth's son Nathaniel was a camp counselor at Loppet Adventure Camp and her husband Steve, a MPS retired high school English teacher/coach, works part-time at the Theodore Wirth Park Golf Course. Beth enjoys walking, biking, and she looks forward to becoming a more proficient skier and working with the Loppet Foundation to explore even more innovative program ideas to benefit our Minneapolis communities.
Board Committees: Program
Leroy Leftwich
Leroy is retired after 39 years as a Manufacture and Safety Engineer at 3M. He has participated the last five years in the City of Lakes Loppet races and enjoys other activities such as road biking, running, and Nordic walking. His desire to be on the City of Lakes Loppet Board is the help promote Nordic actives in the elementary schools and other youth programs.
Board Committees: Finance and Audit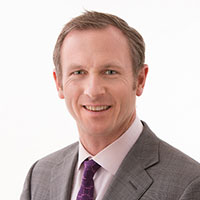 Bill McKinney
Bill McKinney is Vice-president of Strategy and Long Term Development at Thrivent Financial, the country's largest fraternal benefit society. Bill grew up in Eastern Kentucky, earned his bachelor's degree in history from Carleton College in Northfield, Minnesota and an MBA from the University of Minnesota. Bill lives in Minneapolis with his wife Amy and their children; Ellie, Finn, and Mette. He is an avid endurance athlete who has completed two Ironman triathlons and several half and full marathons.
Board Committees: Fundraising/Development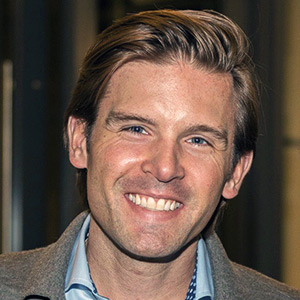 Joe Pohlad
Current CEO of Go Media, Joe Pohlad is a longtime Twin Cities resident and sports enthusiast. Having spent most of his career working for the Twins, his recent venture into media is what introduced him to the Loppet Foundation. Joe's motivation to be a part of the Loppet's board stems from a belief that an active lifestyle and connection to the outdoors is central to keeping all of us, but especially our kids, well rounded. When he's not working or volunteering, he enjoys spending his free time running, playing tennis, and teaching his six-year-old how to cross-country ski.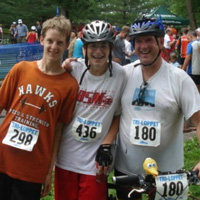 Carl Shaffer
Carl has been involved with Loppet activities for many years, including participating in the Classic Loppet, Tri-Loppet, and Trail Loppet, working a course venue at the Loppet, running paddle clinics for the Tri-Loppet, and doing course marking for the Trail Loppet. Additionally, Carl coaches a high school nordic ski team that has many high school skiers participating in LNR. During the day, Carl runs a company that sells and services overhead bridge cranes that service the manufacturing industry.
Board Committees: Fundraising/Development, Program
---
Honorary Board Members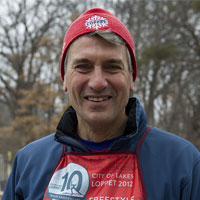 R.T. Rybak
Mayor R.T. Rybak has been a longtime supporter and racer in the Loppet community. As Mayor, Rybak was responsible for calling the first public meeting on silent sports which drew together skiers, mountain bikers, paddlers and other outdoor enthusiasts to network and brainstorm ways to celebrate Minneapolis as a silent sports city. Rybak has encouraged and supported the efforts of the Loppet Foundation since its inception. He can often be seen skiing the City of Lakes Loppet and paddling in the Tri-Loppet.
Loppet Staff
Anthony Afful

Administrative Assistant
afful@loppet.org

Jackie Baker

Data & Registration Manager
baker@loppet.org

Todd Bauer

Loppet Sport Manager
bauer@loppet.org

Andrea Bidelman

Merchandise & Partnership Manager
bidelman@loppet.org

John Bussey

Chief of Events & Corporate Relations
bussey@loppet.org

Nicole Cueno

Chief Operating Officer
cueno@loppet.org

Chris Harvey

LNR Head Coach
harvey@loppet.org

Bert Jackson

Trailhead Events Manager
jackson@loppet.org

Paul Johnson

Events & Operations Manager
johnson@loppet.org

Heidi Ledermann

Marketing & Communications Associate, Development Associate
ledermann@loppet.org

John Munger

Executive Director
munger@loppet.org

Jonah Parady

Trails & Operations Foreman
parady@loppet.org

Alyssa Prokott

Trails & Grounds Supervisor
prokott@loppet.org

Kim Rudd

Loppet TRAIL KIDS Program Director
kim.rudd@loppet.org

Pablo Urriche

Finance & Administration Manager
pablo@loppet.org
Ray Aponte

Loppet Adventures Director
aponte@loppet.org

Ben Bauch

Trailhead Manager & Adventures Coach
bauch@loppet.org

Piotr Bednarski

Loppet Sport Director
bednarski@loppet.org

Abdi Bile

Loppet Running Director
bile@loppet.org

Marin Byrne

Chief Development Officer
byrne@loppet.org

Jon Friedell

Director of Sales and Marketing
friedell@loppet.org

Robert Ibler

Trails and Operations Manager
ibler@loppet.org

Lindsey Johnson

Events & Event Operations Manager
lindsey.johnson@loppet.org

Isaac Kasper

Trails & Recreation Director
kasper@loppet.org

Bruce Martens

Loppet Cycle Works
martens@loppet.org

Rob Nelson

Adventures Manager
nelson@loppet.org

Ali Parsons Towle

Associate Development Director, Chief Program Officer
parsons@loppet.org

Eric Robertson

Coaches' Coach
robertson@loppet.org

Le Vang

Volunteer Coordinator
le@loppet.org