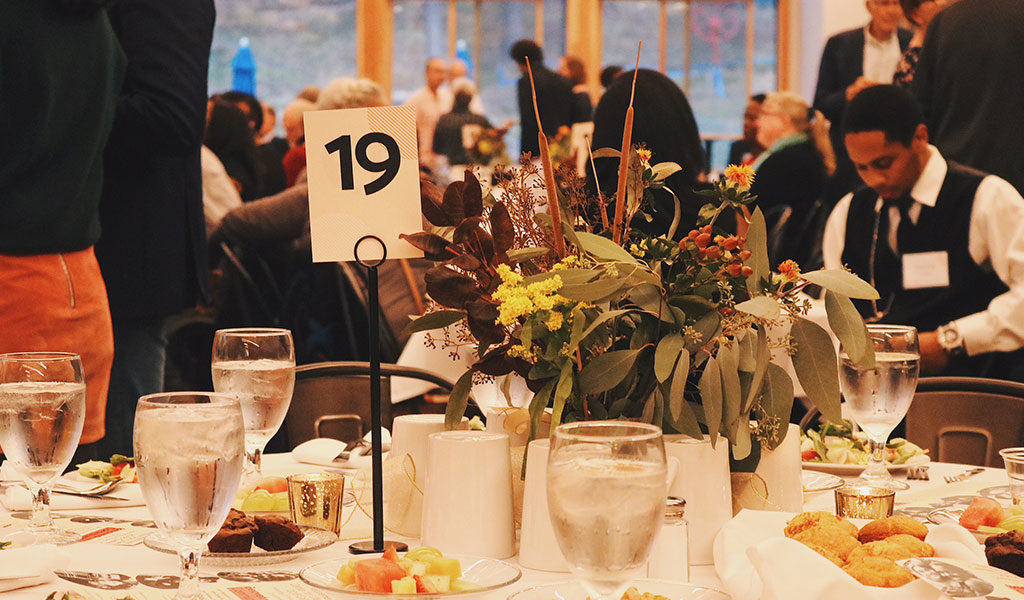 In the heart of the city, The Trailhead is surrounded by the outdoors and energized by people. Within minutes of downtown, you will find yourself full of the spirit and vivacity of Wirth Park. From within the Great Hall, views of bikers flying over jumps on the single track trails and skiers racing down the ski trails are right out the back bank of windows. Fill your event with the inspiration of adventure.
Indoor 3500 sq ft Great Hall
300 sq ft Ryan Map Room – meeting or birthday party room
Outdoor terrace seating
Outdoor wedding spaces
Perfect for people interested in an outdoor-themed wedding or event.
Contact permits@loppet.org for more information.
Events that We Host
Indoor & outdoor social and corporate events
Weddings and receptions
Themed events and parties – skiing, tubing, snowboarding, hiking, mountain biking, service projects
Picnics
Cross Country Ski Races and Group Passes
Theodore Wirth Park has some of the best cross-country ski trails in the Twin Cities. As such, many teams choose to rent space on our trails for races or buy group passes for their team.
We do have ski pass discounts for large teams; however, an orientation to The Trailhead and our trail systems is required before applying for discounted ski passes. Please email permits@loppet.org for more information.
More information can be found here.
Pricing and Permit Application
Trailhead Rental Scholarship