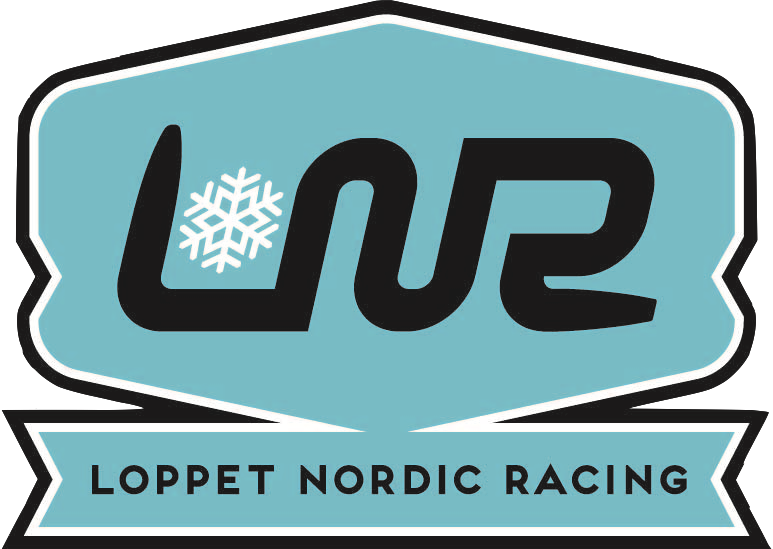 LNR Adults
Beginner/ Intermediate Racers: Skate


This skate-only group will do physically challenging workouts while supplementing sessions with technique instruction. Training will focus on skiers looking to train for a 30-50km race, like the City of Lakes Loppet and American Birkebeiner, as the main training goal.
Training sessions will have an emphasis on technique learning with a training component to help quickly improve your technique and your ski specific fitness. We will use video review quite often in the small group format. Athletes will use the three skate techniques: V-1, V-2, and open field. We will often work on downhill skills (slaloms, higher speed turns), as well as long uphill climbing intervals. In the small group format we strive for a coach to athlete ratio of 1:10.
This is a "learning to race" class, so basic skiing experience is needed, and a moderate level of physical fitness is required. If you are looking for a beginning skate class that is not oriented to racing, you can check out Loppet Ski Club.
Program Offerings
There are three Beginner/Intermediate Racing Skate groups to choose from when registering. Participants can always register after the session starts if there is enough room in the group.
Tuesday Mornings – Wirth
Dates: Jan 2nd – March 5th
Day: Tuesday mornings
Time: 8:00 a.m. – 9:30 a.m.
Location: The Trailhead, Theodore Wirth Park
Equipment: Skate skiing equipment
Coach: Ingrid Remak, imremak@gmail.com
Register Now!
Tuesday Evenings – Wirth
Dates: January 2nd – March 5th
Day: Tuesday evenings
Time: 6:00 – 7:20 p.m (at the same time as Trail Kids)
Location: The Trailhead, Theodore Wirth Park
Equipment: Skate skiing equipment – poles, skis and skate boots
Coach: Staff TBD
Register Now!
Friday Mornings – Hyland
Dates: Jan 5th – March 8th
Day: Friday Mornings
Time: 9:00 a.m. – 10:30 a.m.
Location: Jan's Place, Hyland Lake Park Reserve
Equipment: skate skiing equipment
Coach: Mary McKelvey, mkmckelvey44@gmail.com, and Ingrid Remak
Register Now!
Proceeds from the Loppet Nordic Racing Programs benefit the Loppet Foundation. Learn more about the Foundation's mission, vision, and values.