Loppet Nordic Racing for adults is designed for anyone 20 years of age and older who is interested in improving their ski technique, skiing physical fitness, and learning the finer points of xc ski RACING. LNR Adult training groups are designed to prepare adult athletes for winter race events- whether it your very first 5km, or if you are working to qualify for the Elite wave at the Loppet or Birkie!
If you are not interested in racing but are looking for more of a recreational ski group experience, we recommend you look into joining the Loppet Ski Club. If you are a beginner skier or are looking for more instruction, we recommend taking Group or Private ski lessons through our Loppet Ski School.
Join our Facebook group for updates, social activities, and other opportunities!
Spring Training Programs, 2023
SPRING REGISTRATION OPENS MARCH 8th, 9am
Studio Classes
Women's Groups
---
Summer Training Programs, 2022
Studio Classes
Rollerski Groups
Women's Groups
Winter Training Programs, 2022-2023, registration opens October 1st
Intro Clinics- note that you must provide your own equipment for LNR groups
Intermediate Training Programs
Intermediate+ Training Programs
Expert Training Groups
Studio Classes
All Loppet Nordic Racing participants must be a member of the Loppet Foundation. This is a one-time fee for each year, no matter how many sessions registered for, only need to become a member once.
Register Early! In order to organize the clubs and provide for the right coaching, LNR generally has a lower cost early-registration fee. Register early to receive a lower price and to help LNR make a better experience for the participants.
Proceeds from the Loppet Nordic Racing Programs benefit the Loppet Foundation. Learn more about the Foundation's mission, vision, and values.
Fall Training Programs
Dryland Groups
Rollerski Groups
Studio Classes
LNR Adults Fall Programs
Registration Closed
Participants can always register after the session starts if there is enough room in the group.
Year-Round Teams
Due to the extremely physically demanding nature of the programs listed below, they are not open to the public. Participants in these elite-level training groups are offered invitation based on superior results in popular ski races during previous season. Contact the individuals listed below if you would like to be considered.
Coaches
Loppet Nordic Racing prides itself on a coaching staff that have:
Technical proficiency and are up to date in technique instruction and training methods.
Personality traits that help motivate and engage athletes of all ages.
A common method and language to coach skiing.
Interest and motivation to train, race, and improve their own skiing.
Currently LNR has more USSA certified Level 100 coaches than any other ski club in the United States.
Loppet Nordic Racing Full-Time Coaches
Loppet Nordic Racing Director Piotr Bednarski and Head Coach Chris Harvey head up the coaching team. Both are experienced high-level coaches.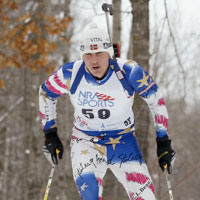 Piotr Bednarski, Loppet Sport and Trail Director (bednarski@loppet.org): Piotr has served as the Loppet Nordic Racing Director since March of 2012, and he has been coaching cross country skiers at a national and international level for 30 years. He worked as the Jr National Team Coach and Director of Athletes Development for the US Biathlon, before starting LNR in 2012. Currently Piotr coaches Adults and the LNR Devo Team.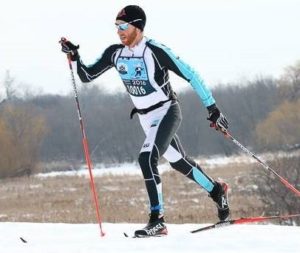 Chris Harvey, Loppet Nordic Racing, Program Director (harvey@loppet.org): Engineer turned full-time ski coach, Chris Harvey has been coaching junior skiers for over a decade. He skied and ran cross-country on the NCAA teams at Michigan Tech before becoming the Burnsville High School Head Nordic Ski Coach in 2010. In 2012, he began working with Loppet Nordic Racing Juniors, coaching them to Junior National championship wins and helping them earn spots on World Junior/U23 Championship and the U18 Nations Cup Trip teams. Chris Harvey has coached at a national and international level, having served as the U18 Nations Cup Trip leader in 2017 and having coached the Midwest's Junior National Team since 2011 as both the Trip Leader and Midwest Team Head Coach in 2015 and 2016.