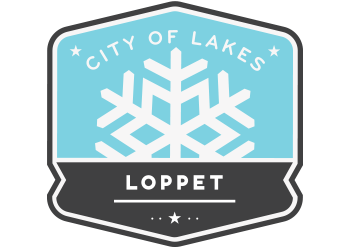 Saturday - Sunday,
Jan 30-31 & Feb. 6 - 7 2021
City of Lakes

Loppet Winter Festival
The Urban Ski Festival

Minneapolis's Iconic Celebration of Winter
Growing from a once humble cross-country ski race in 2003, the City of Lakes Loppet Winter Festival has come to be the staple event of winter in the North.
The three-day festival encompasses the Luminary Loppet, which annually draws 10,000 people to the candlelit Lake of the Isles, a variety of point-to-point cross-country ski, Freewheel fat-tire bike, Chuck & Don's skijor, and Askov Finlayson snowshoe loppets (both competitive races and non-competitive touring events) that link Bde Maka Ska through the Minneapolis Chain of Lakes to Theodore Wirth Park, and a number of unique events, such as the Minne-Loppet and the Snow Sculpture Contest.
Learn more and register City of Lakes Loppet Winter Festival events through each event's page. You can search either by clicking "Events by Category" or "Schedule / Events by Day" below.
COVID-19 Update
Loppet is a Scandinavian term which translates roughly to "adventure over uncertain terrain."
Most years, for the Loppet Foundation, that means planning events to accommodate uncertain snow and weather conditions. This year, in the shadow of COVID-19, the term takes on a whole new meaning. We, like you, do not know what the future will bring. However, we do know that our staff and volunteers will work with diligence, creativity, and commitment to ensure a great event despite the current global situation.
---
We would like to thank these sponsors for helping to make this major winter celebration possible.
Major Sponsors
Media Sponsors
Gold Sponsors
Silver Sponsors
Bronze Sponsors
Partners
Join the Adventure!
Detailed sponsorship opportunities and packages are available.
Please contact the Loppet Foundation Sponsorship Manager:
sponsorship@loppet.org