Part of the City of Lakes Loppet Winter Festival
Saturday, February 5: 2:00pm (3K), 2:15pm (2K), 2:30pm (1K)
The Trailhead, 1221 Theodore Wirth Parkway
Gist's Next Generation Loppet is designed to inspire the next generation of Loppet skiers by providing all the fun and excitement of the longer Loppet ski events in shorter distances perfect for youth or junior skiers newer to the sport.
Gist's Next Generation Loppet skiers will be able to choose from 3K, 2K, and 1K distances. Both distances are freestyle technique, meaning you can classic or skate ski the course.
The Open Loppet 5K is also a good option for skiers of any age looking for more of a challenge through a further distance and added competition.
Registration
Register Now!
| | Status | Starting Opening Day | Starting 12/7/21 | Starting 1/11/22 | Starting 2/1/22 | Starting 2/3/22 | Registration Deadline |
| --- | --- | --- | --- | --- | --- | --- | --- |
| Next Generation Loppet (3K/2K/1K) | Open | $20 | $20 | $20 | $25 | $30 | N/A |
Proceeds from the Next Generation Loppet benefit the Loppet Foundation. Learn more about the Foundation's mission, vision, and values.
Registration and transaction fees are non-refundable, including in the event of delay, rescheduling, or cancellation of an event or program. An event or program registration is not transferable to another person or another event for any reason, including injury. Participating under another person's name will result in disqualification.
Race Day Information
Course information, race day logistics, parking and transportation, registration and packet pick-up, awards, and results can be found on our Festival Information webpage.
Stay tuned to our Event Updates & Trail Conditions webpage to stay up-to-date on event adjustments.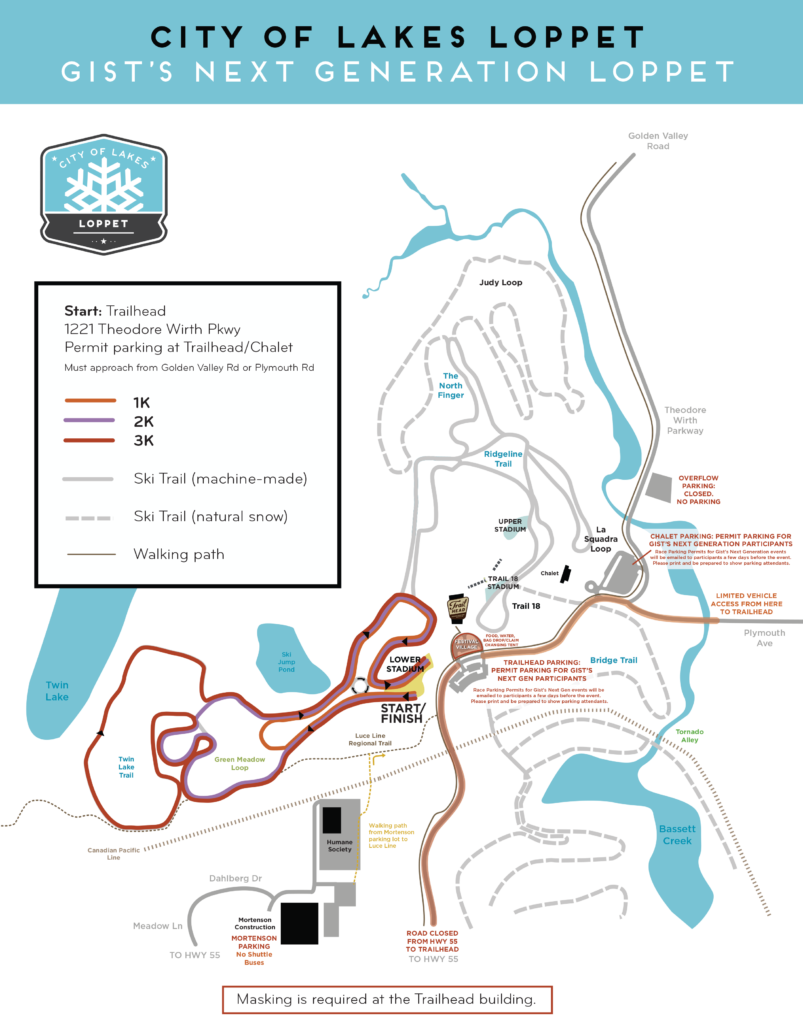 Awards
Commemorative medals for all finishers.