Reflections on the Successes of Loppet Run 365

Even though the Loppet Run 365 (LR365) program is still in its infancy, the transformative effects are already taking place in the community. Many people have joined the program, and the results have been immediate and profound.
According to Head Coach Abdi Bile, the immense positive feedback has been astonishing. "The enthusiasm of group members who prior to joining the program believed they were either too old or simply unable to partake in some of these activities has been incredible," said Abdi.
Abdi's goal for the coming seasons is expansion in terms of participants and number of programs – but most importantly to reach more communities and cities. If you are interested in Loppet Run 365, spring and summer training group registration is now open.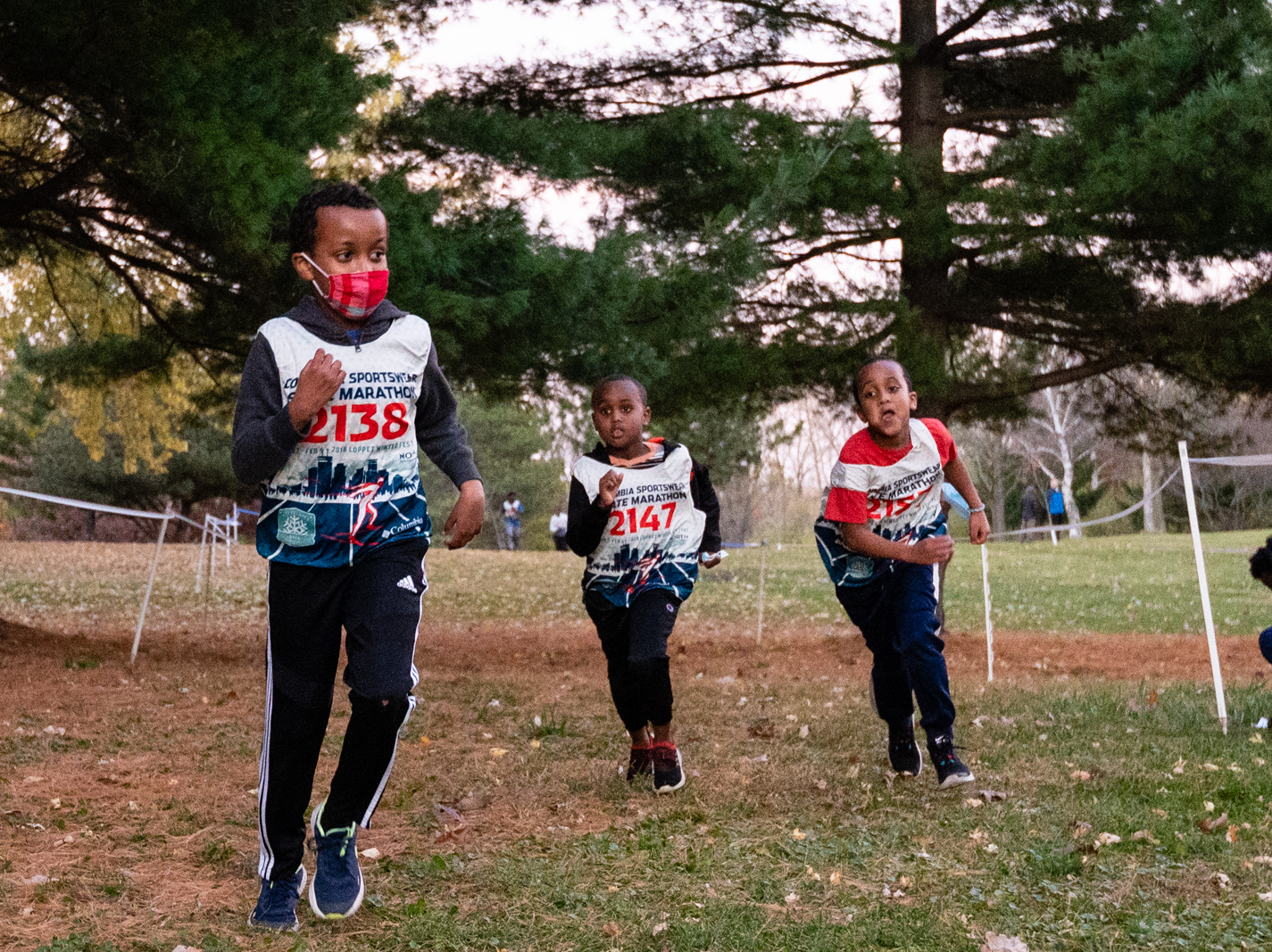 Mini-Devo & Development Teams
The LR365 Junior's Mini-Devo (ages 6-11) and Devo (ages 12-15) Teams are the largest programs – and in many ways the heart and soul of the LR365 programs that are focused on the East African community. The 2020 summer and fall groups were 100% East African participants with 45 youth total. Many families show up with one child participating initially, and soon after 2 weeks or so, they have 3 children from their family participating! Another measure of success is the fact that the athletes arrive on time regularly, and are not missing sessions, meaning that they want to be at practices and it is indicative of high retention. Many children have improved their fitness dramatically and have "graduated" from the Devo Programs to the Competition Programs.
Competition Team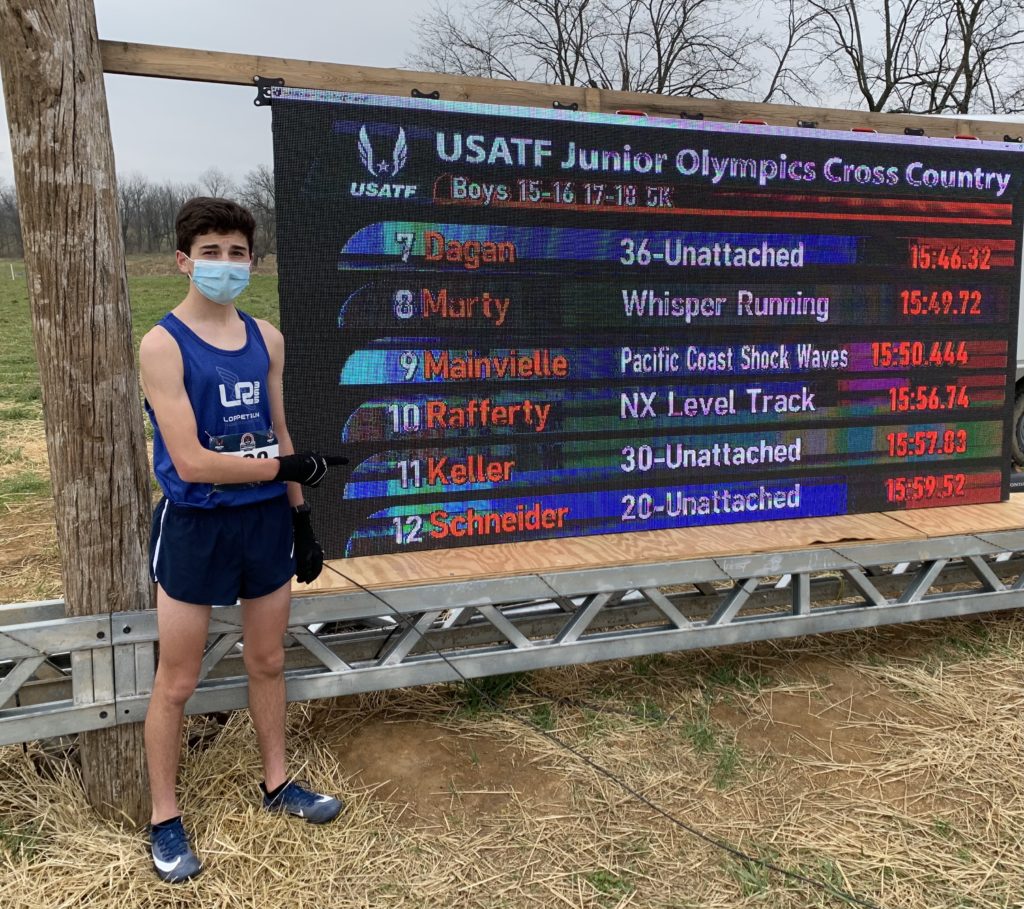 The LR365 Junior's Competition Team athletes (ages 16-18) are earning great results, improving their personal bests, breaking school records, winning state championships, and qualifying for nationals championships. Most notably, Competition Team member Alden Keller earned 11th overall for boys ages 15-18 with a time of 15:57 for 5K (5:09/mile) in the USATF Cross-Country Junior Olympics in Paris, Kentucky, in December. Alden Keller also won the 2020 4A Cross Country Section Championships, but was unfortunately unable to compete at the state meet as the event was cancelled due to COVID-19. The goal for this group is for the runners to become elite athletes and earn college scholarships. During the 2020 summer and winter (off-season for high schoolers) sessions, the group was 60% East African participants.
Elite Team
The LR365 Elite Team (ages 19+) is currently a small group, but it is expanding with an added emphasis on summer training for collegiate runners this coming season. The goal of this group is to train National and International / Olympic-caliber runners all year around. Currently the group is 75% East African participants.
Adult Run Club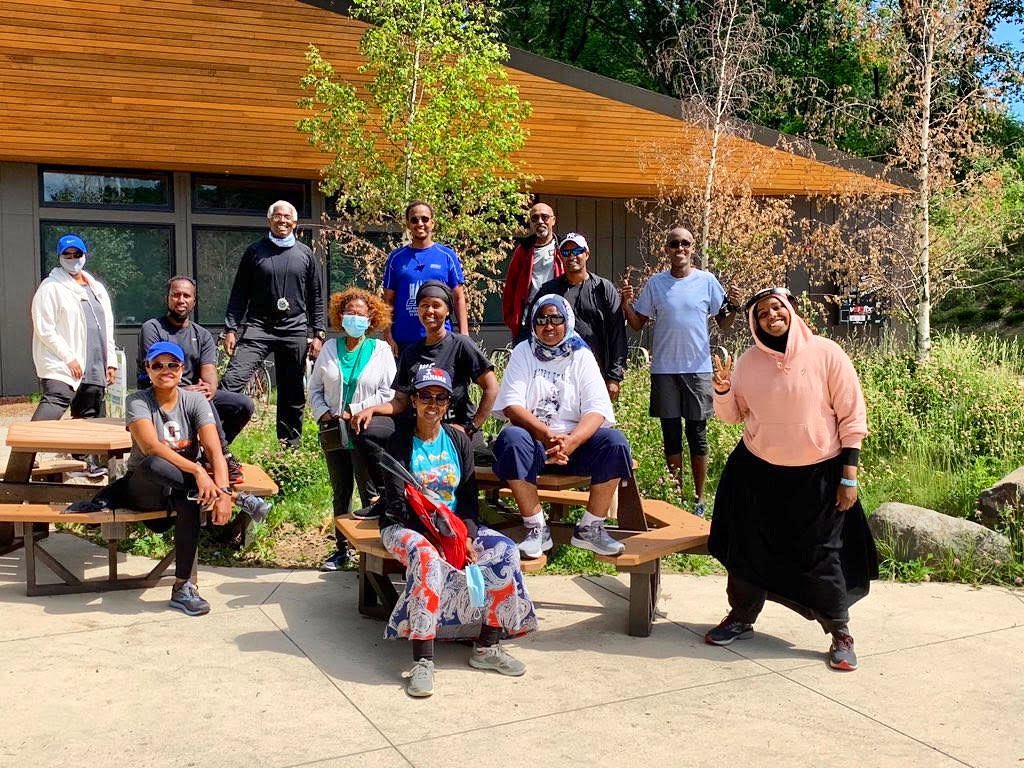 Focused on 5km – 25km road and trail racing, the English Language Adult Run Club is for runners of all abilities. This group continues to grow and is a great opportunity for all to improve race times and running mechanics.
The Somali Language Adult Run Club this past year was composed of people who had never run before. The group started with walking, subsequently progressing to a mix of walking and running before finally running the entire time. As a means to inspire and motivate the Somali Adult Run Club, LR365 Coach Abdi Bile set a season goal which he called "10:10:10". On October 10th of this past year, everyone ran or walked/ran for 10 miles or 10K. It was a monumental goal, and Abdi said the day his participants reached that goal was one of the most exciting days of his life.
"The reaction, pride, confidence, and sheer happiness that radiated as everyone crossed that line was a sight to behold," said LR365 Coach Abdi Bile.
There were 12 participants in the English Language Adult Run Club and 32 participants in the Somali Language Adult Run Club.
Somali Senior Adult Women's Fitness Program
The Somali Senior Adult Women's Fitness Program is a unique program for Somali women, run at the Cedar Riverside Community Center in conjunction with UCare and Mariam Mohamed. This group started with the 60-65 age group but as it became more popular, some younger participants joined. This goal is to greatly expand this program during the coming season.
"The group of women had never exercised for health reasons at any time in their lives," said LR365 Coach Abdi Bile. "Winning their trust and getting them to return weekly was difficult at first, but it was very satisfying to see them attending regularly as the weeks went by."
Cross-Training on Skis
This winter, with the help of Loppet Nordic Racing and Loppet Ski School, LR365 Coach Abdi Bile led two ski programs – one for Somali adults and one for Somali youth.
"It's the first time there are ski groups created specifically for our Somali community in Minnesota," said Abdi. "I truly believe formative change is occurring, and it is being received very well and is greatly appreciated by the community."
Snow Tubing was also offered for the children as a winter fun activity. The adult ski program had 16 participants and the youth program had 18 participants, both of which were 100% East African groups.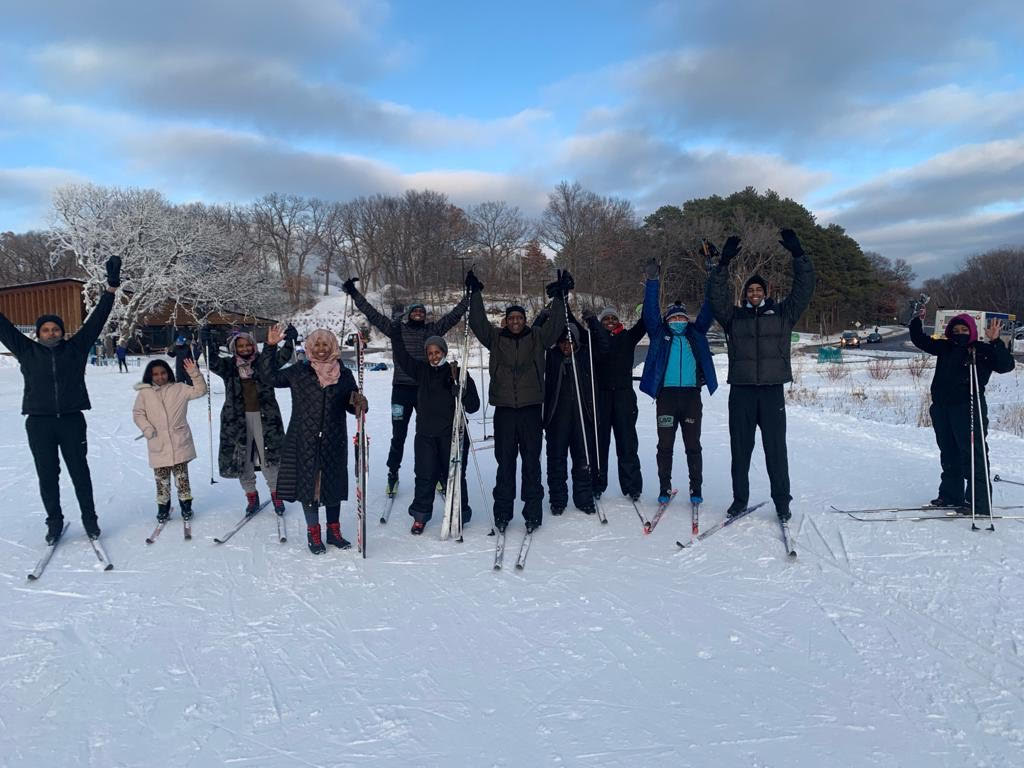 In conclusion, the LR365 programs have been instrumental in introducing adults and youth within the Minneapolis and Somali communities to new sports such as running and skiing, as well as the importance of fitness and being active. Track and cross-country athletes are experiencing great success as they look to grow within their sports and set their sights on higher levels of competition. It has been an incredible experience for both LR365 Coach Abdi Bile and his athletes to experience the joy and progression through the sport, and everyone is looking forward to continuing the good work and growing as they head into the summer.