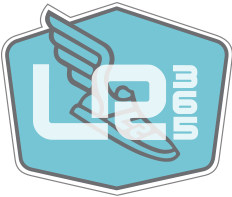 LR365 Juniors
Competition Team


The goal of the Loppet Run 365 Competition Team is prepare athletes ages 16-19 to compete at a state and national level. Training is based on a year round model, starting in the beginning of November with a focus of racing season starting in March.
Who:
This program is intended for Junior athletes 16-19 years old who are interested in improving their running technique, speed, agility, endurance and racing strategies. This program is open to girls and boys of all ethnic and economic backgrounds. Past running and racing experience is required.
When:
The program runs year round and is offered by season. Typically these programs will meet three to five days a week.
Fall: September 1 – Nov 12, cost $240
Winter Program: December 1- March 25
Spring Program: April 5- May 27
Summer Program: June 15 – August. 18
Locations:
Winter and Spring Season: will meet at the Minneapolis Sports Center located next to Minneapolis South High School and the Midtown YWCA, 2121 East Lake Street, Minneapolis, 55407.
Summer Season and Fall Season will meet at the Trailhead at Wirth Park, and at Bryn Mawr Meadow Park
Program Description:
The goal of this program is to help young athletes develop a love of running along with a passion for adventures in the outdoors. Coaches will have a variety of workouts keeping the focus on fun but also challenging the athlete. Program will include the following:
Running and movement mechanics
Plyometrics, agility and speed
Core and general strength
Endurance training
Race tactics and race simulation
Pace and race tactics
Nutrition and healthy habits for athletes
Mental preparation for competition

Fall Schedule: Programming generally runs Mon/Wed/Friday. Please contact Abdi Bile at bile@loppet.org for Fall 2020 Schedule
Registration Closed
Registration and transaction fees are non-refundable, including in the event of delay, rescheduling, or cancellation of an event or program. An event or program registration is not transferable to another person or another event for any reason, including injury. Participating under another person's name will result in disqualification.
A Note About the Data We Collect
Proceeds from the Loppet Run 365 Programs benefit the Loppet Foundation. Learn more about the Foundation's mission, vision, and values.