The Junior Program of Loppet Nordic Racing strives to teach skiers how to improve both their ski technique and physical conditioning. While LNR Juniors is just beginning, the predecessors to the program have been around for years. Those predecessor programs have had great success – with kids finishing the program better prepared for ski season and with fresh enthusiasm for the sport.
2022 Summer Training and Summer Camps
Dear Athletes and Parents
Please see below for our 2022 spring and summer training schedule and the out of town training camp dates. Devo and Comp teams will be organized in the same way as last year and both groups have two, seperate out of town summer training camps. We are working on updating the website and registration is planned to open March 1st, 2022.
Development Team (Devo)
This is the LNR group focused on YOB 2006, 2007, 2008, and 2009. Training for this group will be more varied than the Comp Team, and often less ski specific. For Summer Training, the Development Team will have two options- they can train 3 sessions per week or 6 sessions per week. See Devo team training schedule and out of town training camps below.
Competition Team (Comp)
The LNR competition team for 16-19 year olds (primarily YOB 2004, 2005, 2006) and will continue to be focused on year round training with the goal of competing regionally and nationally. This is an experienced ski group committed to year round training.
Both LNR training groups share the same goals
To keep training varied, challenging, and having the opportunity to explore new places
To make sure training in spring and summer is focused on making you a better all around athlete: coordination, speed, and running/movement mechanics
To make sure that the environment at LNR is one that stresses being a good person, not just a good athlete. We will focus on working well as part of a group, and we'll have a number of volunteer projects throughout the year.
LNR Training Camp Schedule (out of town)
Athletes must be enrolled in Summer or Fall LNR (Comp or Devo) in order to attend camps. We do make exceptions if there is room and if the athlete is sufficiently prepared. Please contact Piotr at bednarski@loppet.org or Chris Harvey at harvey@loppet.org.
LNR Development Team Camps
June Camp to Cable WI, June 13th – 17th (5 days)
July Camp to Ironwood MI, July 25th – 29th (5 days)
October MEA Camp at Lake Owen Resort, October 19th – 23rd (5 days)
Thanksgiving On Snow Camp – November 19th – 27th in West Yellowstone MT (9 days). Camp registration includes bus ride to Montana and back.
LNR Competition Team Camps
-note that Comp Team Athletes may attend a Development Team Camp
June Camp to Ironwood MI, June 13th – 18th (6 days).
July Camp to Colorado, July 20th – 30th (10 days). Flight not included in camp registration.
October MEA Camp – October 19th – 23rd – Lake Owen Resort, Cable WI (5 days)
Thanksgiving On Snow Camp – November 19th – 27th in West Yellowstone MT (9 days). Camp registration includes bus ride to Montana and back.
**note for Colorado Camp- athletes must be signed up for one additional LNR Camp (summer or fall) and LNR Summer Comp Team in order to participate**
Join our Facebook group for updates, social activities, and other opportunities!
Presentations
LNR Spring/Summer Training Informational Presentation
Please watch this short recorded presentation by LNR head coach Chris Harvey for an informational meeting on LNR's program goals and training groups. This presentation is geared towards new or prospective skiers and their parents. The meeting was done over Zoom and was recorded on the link above.
Teams
Competition Team
The goal of the LNR Competition Team is prepare athletes ages 16-18 to compete at a national and international level. Training is based on a year round model, starting in the beginning of April. Comp team athletes have decided that skiing is their primary sport and are committed to attending training 4-6 times a week, keeping a training log, attending camps, and competing at the regional CXC Junior Cup races. There is room for Comp team athletes to participate in another sport or program but that sport should complement the year-round ski training and racing model.
Development Team
The goal of the LNR Development Team is to offer quality, instructional ski training for middle school and high school aged skiers. The Development Team is our former 3 day program and is still intended for skiers wishing to train 3 days a week with us in the summer. The 3 day a week plan allows skiers to participate in another program like summer running or a high school based ski program. In the summer, Devo team has 3 training sites at French Park in Plymouth, W. River Road in Minneapolis, and Hyland Park in Bloomington.
Programs & Camps
Fall
Winter
Spring
Summer
Registration
2022 LNR Spring and Summer Programs
2022 LNR Out of Town Training Camps
2022 LNR Year Round Teams
Practice Locations
Equipment
Skate Rollerskis
Classic Rollerskis
All of these skis can be purchased with two different wheel speeds, the No. 2 wheel is the standard/medium speed option and the No. 3 wheel is a slower option. The No. 2 wheel is a great training speed similar to the Marwe 6 wheel. The No. 3 wheel is closer in speed to the Marwe 7 wheel.
Coaches
Loppet Nordic Racing prides itself on a coaching staff that have:
Technical proficiency and are up to date in technique instruction and training methods.
Personality traits that help motivate and engage athletes of all ages.
A common method and language to coach skiing.
Interest and motivation to train, race, and improve their own skiing.
Currently LNR has more USSA certified Level 100 coaches than any other ski club in the United States.
Loppet Nordic Racing Full-Time Coaches
Loppet Sport Director Piotr Bednarski and LNR Head Coach Chris Harvey head up the coaching team. Both are experienced high-level coaches.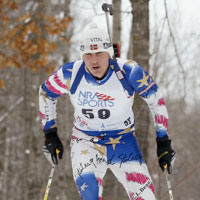 Piotr Bednarski, Loppet Sport Director (bednarski@loppet.org): Piotr has served as the Loppet Nordic Racing Director since March of 2012, and he has coached at a high level for more than 25 years. He has coached at the college level, and he has coached nationally and internationally successful athletes. His Go!Training program has produced some of the region's and country's best skiers for years.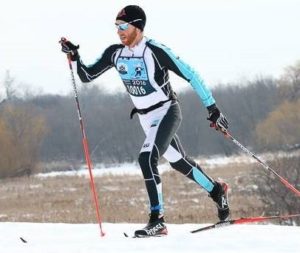 Chris Harvey, Loppet Nordic Racing Head Coach (harvey@loppet.org): Engineer turned full-time ski coach, Chris Harvey has been coaching junior skiers for over a decade. He skied and ran cross-country on the NCAA teams at Michigan Tech before becoming the Burnsville High School Head Nordic Ski Coach in 2010. In 2012, he began working with Loppet Nordic Racing Juniors, coaching them to Junior National championship wins and helping them earn spots on World Junior/U23 Championship and the U18 Nations Cup Trip teams. Chris Harvey has coached at a national and international level, having served as the U18 Nations Cup Trip leader in 2017 and having coached the Midwest's Junior National Team since 2011 as both the Trip Leader and Midwest Team Head Coach in 2015 and 2016.