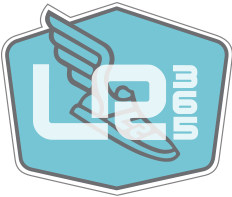 LR365 Juniors
Development Team


Program Description
The goal of the Loppet Run 365 Development Team is to introduce running as a sport as well as a means to improve performance in other sports. We encourage multiple sports for athletes in this program, so the team practice and camp schedule should allow for training with another team/sport. Loppet TRAIL KIDS ages 12 plus can transition to Loppet Run 365 if they desire to focus more on running.
Coaches will have a variety of workouts keeping the focus on fun but also challenging the athlete. Training sessions will include:
Games/relays
Running and movement mechanics
Plyometrics, agility and speed
Core and general strength
Endurance training
Race tactics and race simulation
Pace and race tactics
Nutrition and healthy habits for athletes
Mental preparation for competition
Who:
The DEVO Team program is intended for Junior athletes 12 -15 years old who are interested in improving their fitness, running technique, speed, agility, endurance and racing strategies. This program is open to girls and boys of all ethnic and economic backgrounds. There is no past running experience requirement to participate.
The Mini-Devo program is intended for athletes age 6-11 years old. This LR365 program is intended on providing younger siblings of the Devo Team and other young runners an outlet for movement, exercise, and love of the outdoors. Mini-Devo programming will run concurrently with the Devo Team programming.
Season: The program runs year round and is offered by season. Typically these programs will meet 2 days a week.
Somali Language Devo and Mini Devo Programs– Fall Program
Fall 2023– Devo and Mini Devo meet simultaneously
5:30-7:00pm Tuesdays and Thursday
Meets September 5- October 26
8 weeks, 16 sessions
$250
English Language Devo Program– Fall Program
Fall 2023, age 11-15
4:00-5:30pm Mondays and Friday
Meets September 6th – October 25
8 weeks, 16 sessions
$250
Register Now!
Somali Language Devo and Mini Devo- Summer Session
5:30-7:00pm Tuesdays and Thursdays
Devo and Mini Devo run simultaneously
July 6-Aug 10
$220
English Language Devo Program– Summer Session
Late Summer Devo 2023, age 11-15
4:00-5:30pm Mondays and Friday
Runs July 7-Aug 11
$220
Register Now!
Location: Bryn Mawr Meadows Park and at the The Trailhead in Theodore Wirth Park.
More Information: Contact Abdi Bile for more details: bile@loppet.org
Scholarships: Need based financial scholarships are available to athletes – please email Abdi Bile at bile@loppet.org for a discount code. All athletes need to register online.
Coaching Staff: Head Coach Abdi Bile will organize training sessions. Abdi is a World Champion in the 1500m and is highly respect coach having worked with elite level athletes all over the world. LR365 is an athletic program of the Loppet Foundation.
Registration and transaction fees are non-refundable, including in the event of delay, rescheduling, or cancellation of an event or program. An event or program registration is not transferable to another person or another event for any reason, including injury. Participating under another person's name will result in disqualification.
A Note About the Data We Collect
Proceeds from the Loppet Run 365 Programs benefit the Loppet Foundation. Learn more about the Foundation's mission, vision, and values.