February 4-6, 2022
Beer Garden & Block Party



Part of the City of Lakes Loppet Winter Festival
Due to COVID-19 restrictions, the 2021 Surly Brewing Beer Garden & Block Party has been cancelled. We look forward to seeing you all in 2022!
Friday, February 4, 5:00 – 8:30 pm
Saturday, February 5, 10:00 am – 6:00 pm
Sunday, February 6, 10:00 am – 3:00 pm
Loppet Village at The Trailhead, 1221 Theodore Wirth Pkwy
Loppet Village is the hub of the Loppet Festival in Theodore Wirth Park. Vendors and partner organizations who share your love for the outdoors have their wares and projects on display for all to admire! Being centrally located within the Festival, the Loppet Village is also a great place to meet up with friends in anticipation for spectating or in preparation for competition.
The Loppet Village features the Surly Beer Garden as well as a variety of Food Truck options. Enjoy a Surly Beer as you watch all of the action – or after you finish your event – in the Loppet Village Area.
At the Loppet Village registration kiosk, racers may pick up their race packets and register for events. Make sure to read the packet pick up info page for details.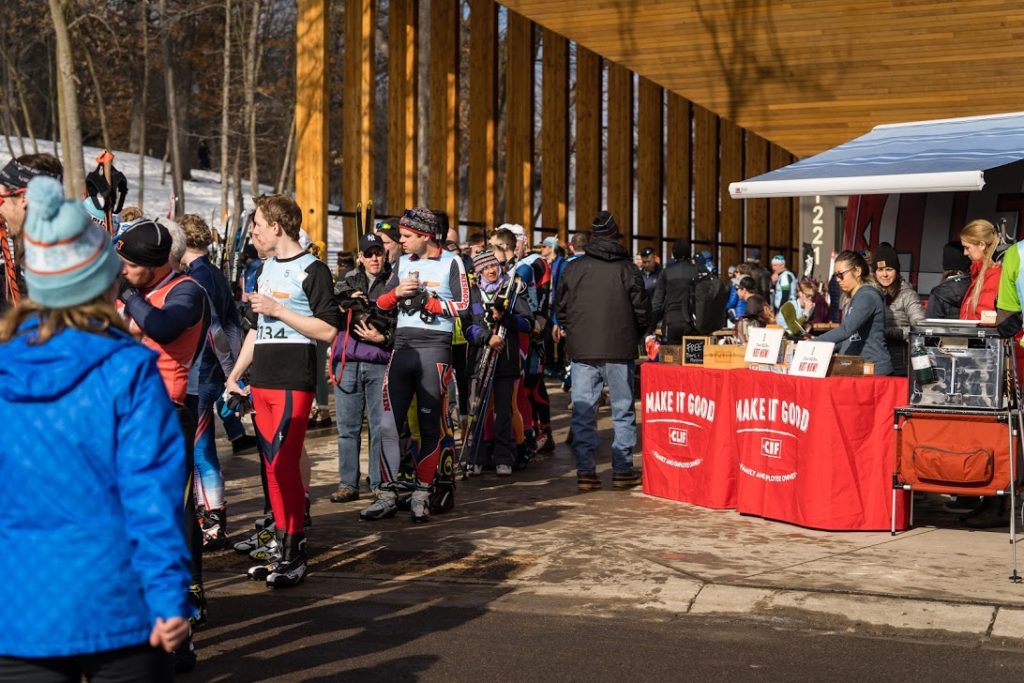 Proceeds from the City of Lakes Loppet Festival events benefit the Loppet Foundation. Learn more about the Foundation's mission, vision, and values.