Thursday June 2, 2022
Spirit of the Loppet
Celebrating people who live out the Loppet's mission

The Spirit of the Loppet breakfast honors the people who are living out our mission through volunteerism and advocacy. This year we are proud to feature Dudley Edmonson, author of Black and Brown Faces in America's Wild Places and induct Kim Rudd and John & Gwen Daniels into the Loppet Foundation's Hall of Fame. This event is free to attend but is a fundraiser for the Loppet Foundation and an RSVP is required. A delicious breakfast from Mill Valley Market will be provided.
Event Details:
Thursday, June 2
7am – 9am
The Trailhead, 1221 Theodore Wirth Parkway
Featured Speaker: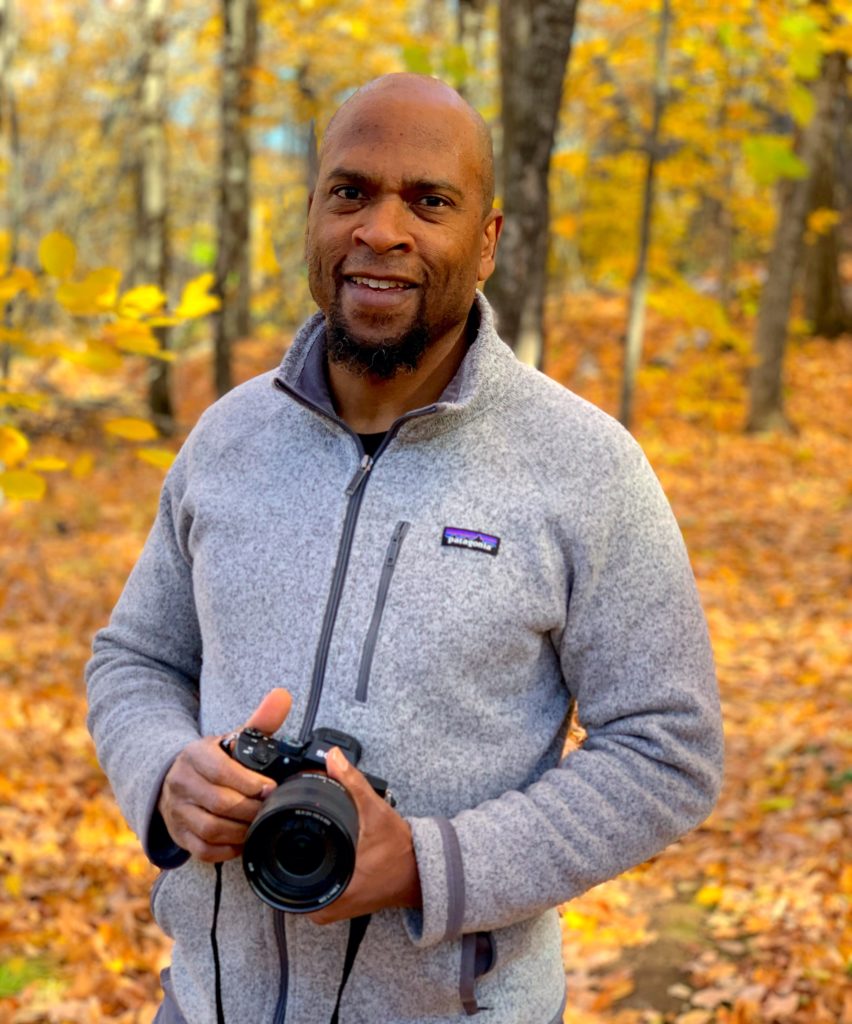 As a Photographer, Author, Filmmaker and Presenter, Dudley Edmondson's career has spanned 32 years and offered him the opportunity to capture the beauty of nature and our world through his lens. His photographic work and adventure travels have taken him to so many amazing places from the Arctic Circle of Alaska to the Bahamas. Through presentations in galleries, national and international publications and more, Mr. Edmonson can share his work with a larger audience, something of significant importance to him personally.
As a young man, Dudley Edmondson discovered the power of nature and its ability to heal both the mind and body. This led Mr. Edmondson on a lifelong path to follow his passion and instill his love and knowledge of the outdoors in others and inspire a personal understanding and respect for everything nature offers. Mr. Edmondson has collaborated with numerous communities across the county to help urban youth, and youth of color, experience nature and the beauty of the outdoors.
Mr. Edmondson was one of the first to highlight the involvement of African Americans in the public lands system. Unsatisfied with the representation of people of color among those in his outdoor pursuits, he created a set of Outdoor Role Models for the African American community by writing his landmark book, Black & Brown Faces in America's Wild Places (Adventure Keen Publications, 2006). In 2021, Mr. Edmondson created a photography and film exhibit called "Northern Waters," for the Minnesota Marine Art Museum. He is currently working on a number of new book and film projects.
Hall of Fame Honorees:
Kim Rudd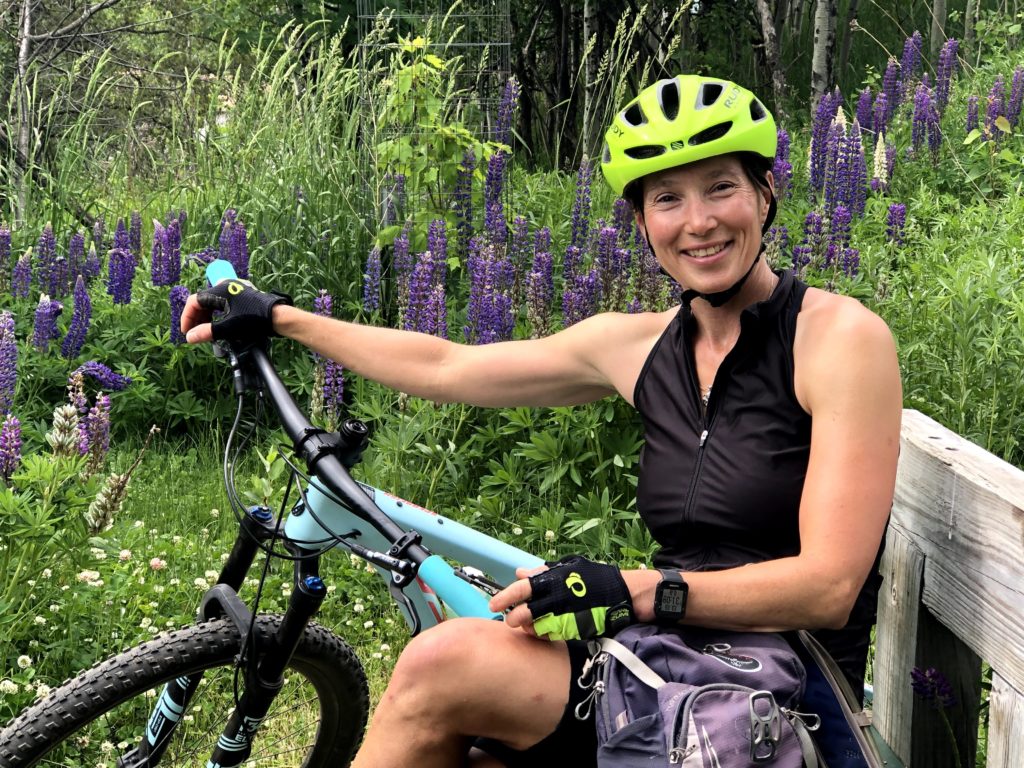 Kim has been skiing since she was five years old when her family purchased her fish scale skis with three pin bindings! Her passion for skiing took her to Bemidji State University where she competed on the Nordic Ski Team from 1989 – 1992. She has also enjoyed racing on Team Rossignol for the last twenty years and continues to compete in local marathons. Her second passion is mountain biking the many single track trails around the Midwest area. In her spare time she enjoys biking, canoeing, and ski adventures up at their cabin in Hayward with her husband Craig and daughters Leah and Hannah Rudd. Her hobbies include cooking, gardening, and traveling to far off places.
Kim served as the Loppet Foundation's Trail Kids Director from 2012-2021 and was instrumental in the monumental growth the program saw during those years from a small group of youth to hundreds of youth outside year-round throughout the metro area. She continues to coach for many of the Loppet's programs and is passionate about getting youth and adults outdoors.
John and Gwen Daniels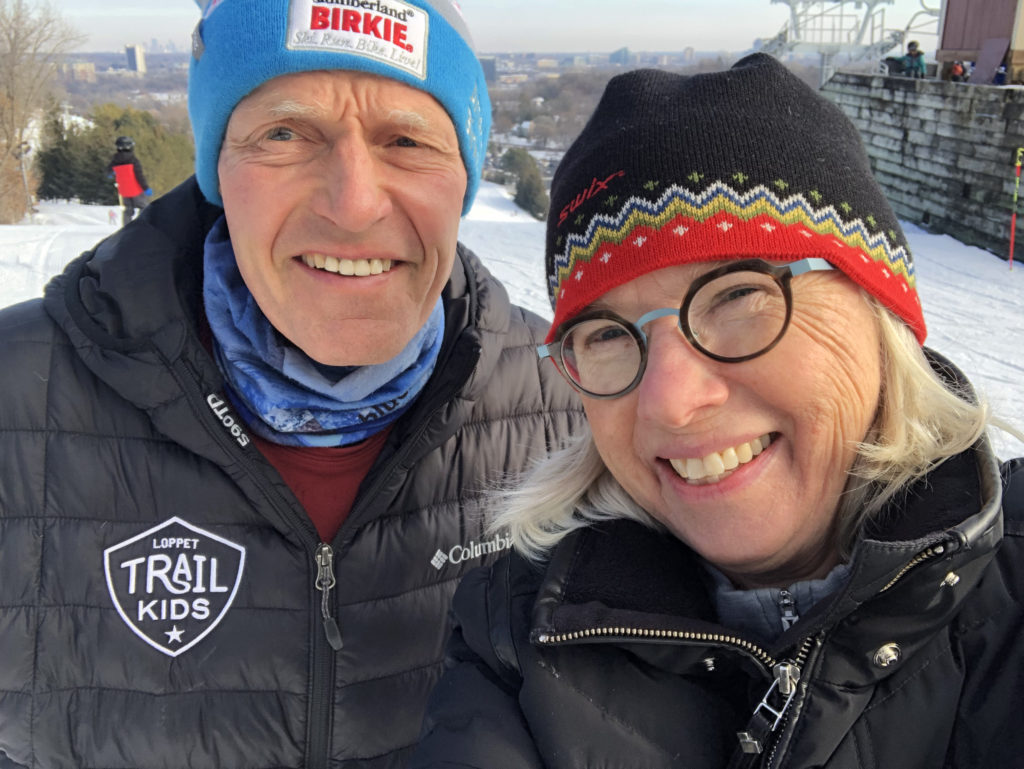 If you've been to The Trailhead anytime in the past few years, it's likely you have run into John "JD" and Gwen Daniels. JD and Gwen are avid volunteers at the Loppet, helping out with almost every volunteer event and program the Loppet offers. JD has been instrumental in growing the Trail Kids Orienteering program, has introduced orienteering to Loppet programs year-round including mountain biking and skiing, and helps run point at Orienteering events at the City of Lakes Loppet Winter Festival. Gwen is always willing to pitch in whenever needed and you can find her at Friday night music at The Trailhead almost every week. The Loppet Foundation staff are so grateful for the Daniels and all they have done to support our mission!