2019
The Fastenal Parallel 45 festival brings music and ski-cross to the park. The Winter Triathlon is added.
Ski club attracts more than 90 members for the winter season alone.
Loppet Cycle Works adult programs start.
The Loppet Foundation and Adventures boards pass a gender inclusion policy, with the intention of ensuring that the Loppet is a welcoming community to all. Read the gender inclusion policy here.
---
2018
The Loppet truly hosts the world with the World Masters and Super Bowl LIVE. Infrastructure improvements and new trails facilitate three new events.
The Minne-Loppet expands to 11 schools; work to develop stronger partnerships with high school outdoor clubs begins.
Financing to complete The Trailhead is secured. A new office space and warehouse in North Minneapolis is purchased. The Trailhead opens.
Club Trailhead opens. A partnership with the DNR connects the community to state-wide natural resources; expanded programming for women's mountain biking is introduced.
The Trailhead opens along with five new miles of mixed use trails; the snowmaking loop expands to 6.5K; and ski pass sales set a new record in early December.
Loppet Sport is launched to reflect expanded programming; Loppet Cycle Works youth programs start; LNR launches a "Devo" program. LNR Juniors take another national title.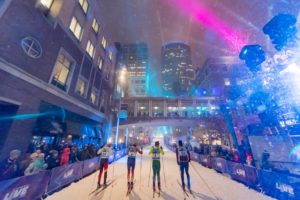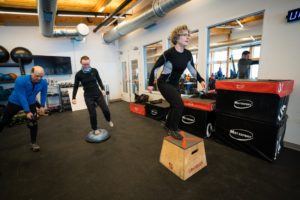 ---
2017
The capital campaign is completed — with more than $5 million in private contributions raised by the Loppet community.
The Great Northern brings the Winter Festival together with the St. Paul Winter Carnival and Pond Hockey Championship to celebrate Minnesota winter.
The Minne-Loppet program expands to 10 schools.
Loppet Nordic Sport programming expands for all age groups.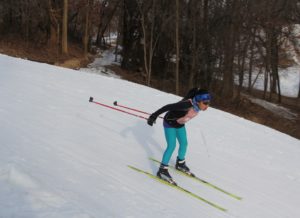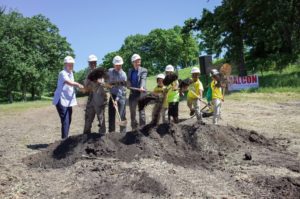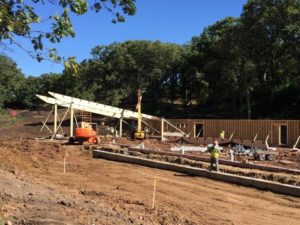 ---
2016
Three critical agreements are entered into with MPRB that allow for the construction, donation, and operation of The Trailhead.
The Loppet "Bridge" debuts at the City of Lakes Loppet Winter Festival.
Two youth athletes travel to Porsgrunn, Norway on a cultural exchange trip.
Loppet Ultra Run Club starts.
The Loppet steps up to run the Winter Recreation Area at Wirth Park. The Foundation hires a full time staff to make snow, groom trails, and run customer service. Despite a low-snow winter, more ski passes are sold than ever before.
LNR wins a third title as best junior club in the country. FAST KIDS becomes TRAIL KIDS. In partnership with Endurance United and the Birkie, TRAIL KIDS chapters sprout in Hayward, Rice Lake, and Madison, WI and St. Paul.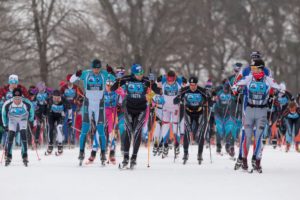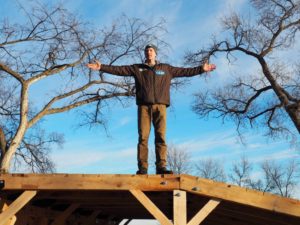 ---
2015
Despite a less-than-perfect snow year, over 15,000 people combined participate in the Loppet Festival, Salomon CITYTRAIL Loppet, UCare Tri-Loppet, and Surly Brewing Co. Trail Loppet.
1,000 students learn to ski in eight Minne-Loppet program elementary schools.
LNR sees exponential growth, including winning the national club championships at Junior Nationals for the second year in a row.
USSA awards its highest level of club certification – Podium/Gold Certification – to the Foundation and LNR; the only nordic-only club in the nation to be certified.
The Foundation and Minneapolis Park & Recreation Board work closely with HGA Architects & Engineers to design the Adventure Center, an $8 Million capital project to create a 14,000 square-foot building and surrounding infrastructure in Theodore Wirth Park. A volunteer Campaign Committee continues fundraising effort for this project.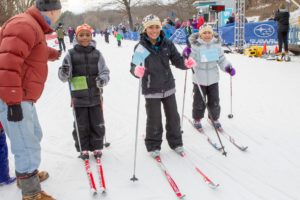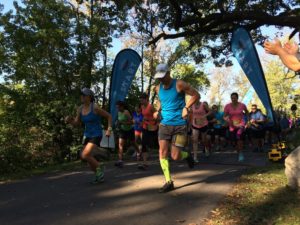 ---
2014
The City of Lakes Loppet Festival expands to a three-day format, hosting 21 events with more than 11,000 participants.
The inaugural Salomon CITYTRAIL Loppet begins and attracts over 500 participants.
Three elementary schools are added to the MinneLoppet program.
LNR wins national titles for boys, girls and overall, which is the best club showing in the country at Junior Nationals.
Foundation creates a development department and capital campaign committee to continue its partnership with the Park Board. Charities Review Council certification is received, showing the Foundation meets the standards of governance, finance, fundraising, and public communication.
More than 100 trees are planted in Theodore Wirth Park, helping to improve several kilometers of ski trails.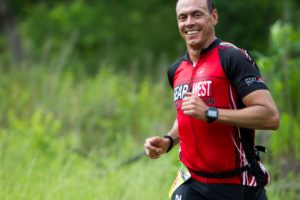 ---
2013
The Loppet careens into winter with more programs and members than ever before. Three inches of snowfall the week before the City of Lakes Loppet makes it possible to run the full Loppet course from Theodore Wirth park to Uptown. All events finish on Hennepin Avenue, thrilling participants who enjoy skiing the streets. As snow began to fall on Saturday night, the Luminary Loppet came to life with over 1,500 candle-lit luminaries and over 5,000 participants on Lake of the Isles.
Loppet Nordic Racing (LNR) Juniors boast a successful first season as Jakob Ellingson wins the High School State meet and LNR finishes first in the men's team competition and second overall at Junior Nationals in Alaska.
The foundation expands programming to include partnerships with organizations such as Bolder Options and the Courage Center to begin the Loppet Mentors Program and an Adaptive Ski program, respectively.
Robust winter programs carry over into the summer months with adult mountain bike and canoe programs, an expanded Tri-Loppet Summer Festival, a sold out Trail Loppet and a LNR Fast Kids Mountain Bike Race Series.
Foundation enters partnership with Park Board; begins working to open a transformational adventure center in Wirth Park.
---
2012
A tough winter dampens City of Lakes Loppet's plan for a grand finish on Hennepin; Loppet Festival becomes a Wirth Park-only event. Foundation adjusts quickly and transforms Luminary Loppet into a walking event. With attendance at nearly 7,000, 2012 festival is still the second-largest City of Lakes Loppet ever.
Foundation hosts the International Paralympic Committee Paralympic World Cup, with athletes from all over the world.
The Nordic Ski Foundation becomes the Loppet Foundation and transforms into a cradle-to-grave club as Go!Training and Minnesota Valley come under the Loppet umbrella and Piotr Bednarski joins as the foundation's first Head Coach.
Surly Brewing Co. Trail Loppet almost doubles in size – selling out with more than 1,100 participants.
---
2011
Minneapolis enjoys plenty of snow and cold temperatures throughout the winter. Ten thousand people register and participate in Loppet Festival events, with tens of thousands more in attendance. Loppet launches first-ever Skijoring National Championships.
Foundation hosts one of the most successful Junior Olympics of all time. Athletes from all around the country stay in Junior Olympic Village in downtown Minneapolis and are awed by the skiing opportunities offered right in the heart of the Minneapolis area.
Foundation works with Park Board to start Loppet Ski Camp.
Trail Loppet expands to 700 participants and the foundation welcomes Surly as the title sponsor.
Foundation starts a second middle school program with the Nellie Stone Johnson Ski & Bike Team and launches FAST KIDS, a program specifically designed for youth 9-13 years old.
Youth programs serve more than 600 children per year in six Minneapolis elementary schools and an expanded middle school mountain bike and ski program operates out of Farview Park.
---
2010
Foundation raises additional funds to secure U.S. Junior Olympics, expanding and widening Hap & Judy Trails to create a five-kilometer competition loop that is certified for national and international events.
For third consecutive year City of Lakes Loppet organizers and participants enjoy moderate temperatures and plenty of snow. Participation in the festival itself increases to more than 7,000, with tens of thousands of spectators.
UCare, the Medica Foundation, and the Pohlad Foundation drive youth programming expansion. Five Minneapolis elementary schools and more than 500 children benefit from the foundation's efforts.
Trail Loppet grows to a 550-person event, with a new Nordic walking category. Tri-Loppet and Trail Loppet begin to provide balance to the Foundation, with quality events throughout the year.
The Foundation partners with Quality Bicycle Products (QBP) to run the Minnesota chapter of Trips for Kids (now Trips for Kids-City of Lakes), a national mountain bike program, and holds first Loppet Adventure Camp in conjunction with the Park Board. Minneapolis kids, including many from disadvantaged backgrounds, experience mountain biking, cross country skiing, orienteering and paddling, many for the first time..
---
2009
Loppet transforms from just a race to a weekend-long festival of cross country skiing in Minneapolis. Near-ideal conditions help expand City of Lakes Loppet events in scale and number. Foundation adds Penn Ice-Cycle Loppet and a snow sculpture competition on the Mall in Uptown. Skijor Loppet sets a record as largest skijoring race ever held, and 3,500 participants enjoy the Luminary Loppet. Total weekend participation increases dramatically to over 6,500.
For the first time the Park Board fully utilizes snowmaking system to blow in a two-kilometer artificial snow loop at Theodore Wirth Park.
Foundation expands year-round programming, testing the Adventure Camp concept and bidding for the U.S. Ski Association's Junior Olympics.
To accommodate Junior Olympics Foundation raises funds to create a new competition loop – the Hap & Judy Lutter Trails – complete with a new stadium area and an expanded 2.5-kilometer snowmaking loop.
---
2008
With perfect temperatures and ample snow the City of Lakes Loppet hits its stride. The Luminary Loppet expands to include an ice pyramid, fire dancers and the first appearance of the Ice-Cropolis. The Luminary Loppet attracts over 1,300 participants, with total weekend participation at 3,500.
Innovative nutrition and health curriculum accompany foundation's youth programming thanks to a grant from UCare and support from Normandale Community College.
More than 300 Minneapolis children learn to ski through foundation programming.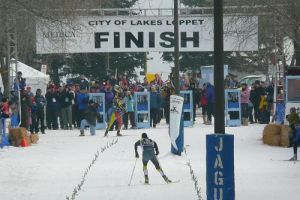 ---
2007
More than 2,000 skiers register for the City of Lakes Loppet but low temperatures reduce race day participation. Approximately 350 people participate in the Luminary Loppet, despite the sub-zero temperatures.
Foundation's fundraising efforts for snowmaking at Wirth Park accelerate; Hoigaard's donates $20,000 to jump-start the campaign. The $200,000+ raised by the foundation–combined with Park Board matching funds–significantly expands the Wirth Park snowmaking system.
A grant from the U.S. Olympic Committee creates new ski team at Anwatin Middle School in North Minneapolis.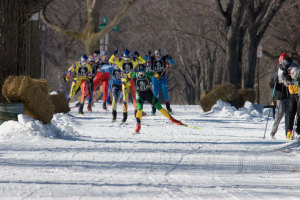 ---
2006
Warm weather again threatens the Loppet. Nearly 400 volunteers shovel snow to build a skiable course from Wirth Park to Uptown. Loppet finishes for the first time on "the Mall" in Uptown.
First Luminary Loppet attracts roughly 150 participants who enjoy a candle-lit ski around Lake of the Isles.
The Trail Loppet and Tri-loppet start as fundraising events for snowmaking at Wirth Park. Proceeds purchase a booster pump, additional electrical capacity and water pipes to enable rudimentary snowmaking at the park.
Third Minne-Loppet Program added at Pillsbury Community School in Northeast Minneapolis thanks to generosity of UCare.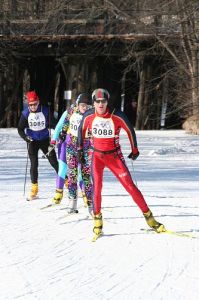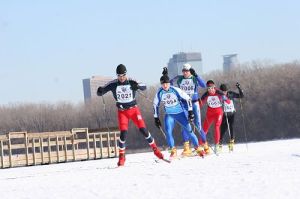 ---
2005
Three days of 50+ degree temperatures just before the Loppet leads to cancellation of the REI Tour and 33K events.
Organization evaluates snowmaking options and dedicated volunteers raise more than $50,000 to help the Park Board add snowmaking capabilities at Wirth Park.
Foundation hires John Munger as executive director and operates out of a tiny Uptown office for the next two years.
A grant from Allina enables Foundation to start a second Minne-Loppet Program at Andersen Open School in South Minneapolis.
---
2004
City of Lakes Loppet starts in Wirth Park and finishes on Hennepin Avenue in Uptown. The event doubles in size with more than 1,600 skiers participating. Foundation adds several kilometers of new trails to the course, led by volunteers Piotr Bednarski and Brad Erickson, who was also a Park Board employee.
Thanks to volunteer Kevin Murphy, first Skijoring Loppet attracts some 12 teams who trot around Lake Calhoun in the dark.
Inaugural KidSki program (now called the Minne-Loppet program) at Bryn Mawr Elementary School takes off with Claire Wilson and Physical Education Teacher Anita Chavez leading the way.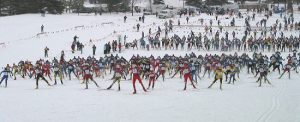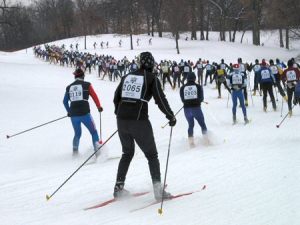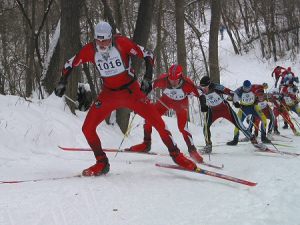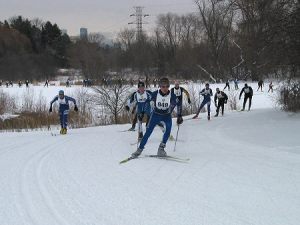 ---
2003
Because of poor snow conditions the event is confined to the Chain of Lakes. Despite this fact, the race attracts nearly 800 skiers.
Foundation officially starts after first City of Lakes Loppet. John Munger serves as the first president, with Kate Ellis as vice president and Corey Brinkema as treasurer.
Together the foundation and the Minneapolis Parks board develop the Wirth Winter Recreation Area, which includes snowmaking and lights for cross country skiing. Volunteers do extensive work to expand the trail system.
The first youth program – Get Outside! – engages kids to paddle, trail run, bicycle and more in Wirth Park. Claire Wilson, the Foundation's first employee, and Hoigaard's instrumental to inaugural effort.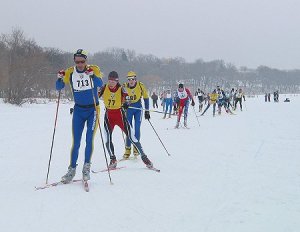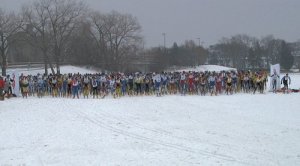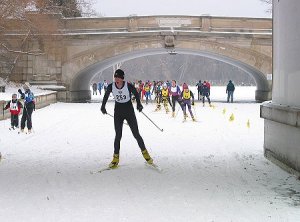 ---
2002
A small group of skiers, inspired by Mayor R.T. Rybak and Park Board Commissioners Jon Olson and John Erwin, organize a race intended to start in Theodore Wirth Park and finish on Minneapolis' Chain of Lakes.
Abbott Northwestern Hospital comes on as presenting sponsor of the event.