Loppet TRAIL KIDS Winter Session Starts December 5!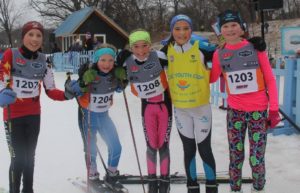 We are kicking off the winter TRAIL KIDS session starting December 6 at both Hyland and Wirth locations! If you are looking to keep your kids active and outdoor then TRAIL KIDS will keep them moving all winter long!
The Loppet TRAIL KIDS Winter Program is for youth ages 7 – 14 and provides coaching instruction for both classic and skate ski technique. Loppet TRAIL KIDS is offered at both Wirth and Hyland locations and offers trained level 100 USSA certified coaches.
Beginner to advanced skiers are split into ability and age coaching groups so that each youth is challenged appropriately. TRAIL KIDS sessions include technique drills, relays, games on skis, distance adventure skiing, ski orienteering and preparing for upcoming race events. The main focus is developing skills, having fun and falling in love with a lifetime sport!
For more information and to register for the winter session click the below link: