Surly Brewing Co. Trail Loppet
The Surly Brewing Co. Trail Loppet is a rugged, urban trail run in Minneapolis's largest regional park, Theodore Wirth Park. The challenges of creating a COVID-19 friendly course for 2020 have spurred the course design team to a new level of creativity, so expect to see sections of course you have never ran before!
There are two race options:
This is a Hoigaard's Challenge event (see current standings here).
COVID-19
In 2020, the Surly Brewing Co. Trail Loppet will take place in the lingering shadow of COVID-19. As such, the Loppet Foundation has made a number of adjustments, enabling participants to enjoy a challenging and fun trail running experience that keeps both participants and our larger community safe and healthy. While you should prepare well, train hard, and perform at your best, the most important goal is to stay safe and keep others safe while out on the trails.
Here are a few of the key changes we are making this year:
All participants must wear a mask when on site (especially start/finish locations). However, it is not necessary to wear a mask during the race.
The 5K and 10K will share the same start but the finish locations are separate.
We will share a start list with participants that creates a schedule that allows no more than 250 runners on the course at any one time.
While we still have a few sections of singletrack trails which the event is best known for, the vast majority of the course is wide ski or bike trail with plenty of space for passing.
Due to COVID-19, there will be no aid stations. Please plan to carry your own hydration and fuel, if needed, especially for the 10K.
We will use self-selected waves, self-projected mile paces, and previous years' results to help seed faster runners earlier to minimize passing on the trail. Individuals will be assigned to a specific wave start time and can expect a wave structure with up to 10 runners every 3 minutes.
Runners should arrive at the start location no earlier than 10 minutes before their scheduled start time. Runners at that time can expect to take a position at a cone (or other marker) that provides distancing between participants within the start area. If you arrive earlier, there is plenty of space and trails across the street to socially distance and warm up.
Runners must immediately leave the finish area after completing the course, so everyone can maintain safe distancing. Keep the party going online by sharing your stories and uploading photos from the trails and photo op area for our social media contests!
Other than parents with children racing, fans are asked to stay home and away from the event, especially the start/finish areas.
Please stay home if you are sick. Please see our FAQs section to review COVID-19 safety recommendations from the MPRB.
The event has been developed in alignment with Governor Walz's Executive Order 20-38 Allowing for Safe Outdoor Recreation, and in accordance with the guidelines developed by the Minnesota Department of Health, the Minneapolis Park Board, and Minnesota Department of Natural Resources.
Registration
Important Changes for 2020
IMPORTANT CHANGE FOR 2020: This year, we will be assigning start times for all runners. Your start time will correspond to a wave of 8-10 runners. Watch for the published (and emailed) start list by Friday, September 18, 10:00am. Our goal is to ensure proper social distancing on the trails.
If you register after Wednesday, September 16th, you may be seeded at the back of the race as we need time to create the start list.
There will be no in-person registration at packet pick-up NOR any race-day registration available. Online registration will close at 11:59pm on Friday, September 18th.
Surly Waves
The 10K is broken up into self-selected "Surly waves." The 5K has only one wave: Surly One Man Mosh Pit. The purpose of these waves is to help seed faster runners at the front to minimize passing on the trails.
The Surly Waves are released in the following order. Note that the approx mile pace below is based on trail running. Though it depends on the terrain and technical difficulty of a course, a common rule of thumb is that trail running is about 10-20% slower than road running. For our trails, we estimate closer to the 10% zone (for sure we have hills but the trails are in pretty good shape and aren't mountains or rock/root-strewn). So, for example, you might add 1:00 to a normal 10:00/mile road pace (11:00 trail pace).
Surly Furious Wave: 8:30 trail mile pace or faster

CLOSED

Surly Abrasive Wave: 8:30-9:30 trail mile pace

CLOSED

Surly Axe Man Wave: 9:30-10:30 trail mile pace CLOSED
Surly Xtra Wave: 10:30-12:00 trail mile pace

CLOSED

Surly Rocket Surgery Wave: 12:00-13:30 trail mile pace

CLOSED

Surly Hell Wave: 13:30+ trail mile pace

ALL 10K RACERS REGISTERING AFTER 2:00 PM on 9/18/20 WILL BE PLACED IN THIS WAVE
Register Now!
DISTANCE CHANGES: At the guidance of the Park Board, we were instructed to limit our longest distance to 10K though we have traditionally had a half marathon distance. All participants who were registered for the half marathon or 7-Mile were moved to the 10K
If you would like to switch between the 5K or 10K, please contact ​registration@loppet.org​ as soon as possible to make that change. The deadline to make race distance changes is 4:00pm on the Friday a week before the race. After that, a registrant wishing to change to a shorter distance will need to register and pay the full fee for the new race distance.
Registration and transaction fees are non-refundable, including in the event of delay, rescheduling, or cancellation of an event or program. An event or program registration is not transferable to another person or another event for any reason, including injury. Participating under another person's name will result in disqualification.
Proceeds from the Surly Brewing Co. Trail Loppet benefit the Loppet Foundation. Learn more about the Foundation's mission, vision, and values.
Course
Course Map
The courses will follow a mix of paved and non-paved trails, so wear appropriate footwear. The 5K course will be the first half of the 10K (the red section) and features some of the most scenic trails (and hills) in Theo Wirth Park. On the google course map, the blue section is the second half of the 10K. Also note on map suggested parking areas and the location of bathrooms.
Course Markings
The courses will be well-marked with a combination of blue ribbons, blue arrows, and wrong way signs.
Logistics
Schedule
Our goal is to publish and email participants a final schedule with individual start times and post it here before Friday, Sept 18, at 10am. As we get within a week, we should have a better idea of the general wave starts and will share those. Faster waves will go first. In the meantime, please expect these approximate (not final) time windows:
Packet Pick-Up
Packet pickup will take place on Friday, September 18th, from 1:00 – 7:00pm at the Trailhead. There will be NO on-site registration available; if you have not yet registered, please do so online and then come to packet pick-up.
Please make every possible effort to pick up your packet or have a family member/friend pick up for you during this time; race-day pickup will be extremely limited and may delay your race start.
For the safety of both participants and Loppet staff, packet pickup will be conducted as a "curbside pickup" in the turnaround in front of the Trailhead building. The steps will be as follows:
Please plan to pull up to the tents outside the Trailhead building and remain in your vehicle.
A packet pickup staff member will approach your passenger side window, ask for your name and the names of any other packets you are picking up. You do

not

need to bring your confirmation or QR code.
The staff member will retrieve your packet and hand it through your passenger side window to you. The packet will include your bib (which you are required to wear while on the course), your race t-shirt (if you indicated you wanted one during registration), and a participant guide that will contain information about the race and answers to common questions.
Swag
The first 500 participants to register will be given a free cotton event t-shirt. Men's and Women's sizing available.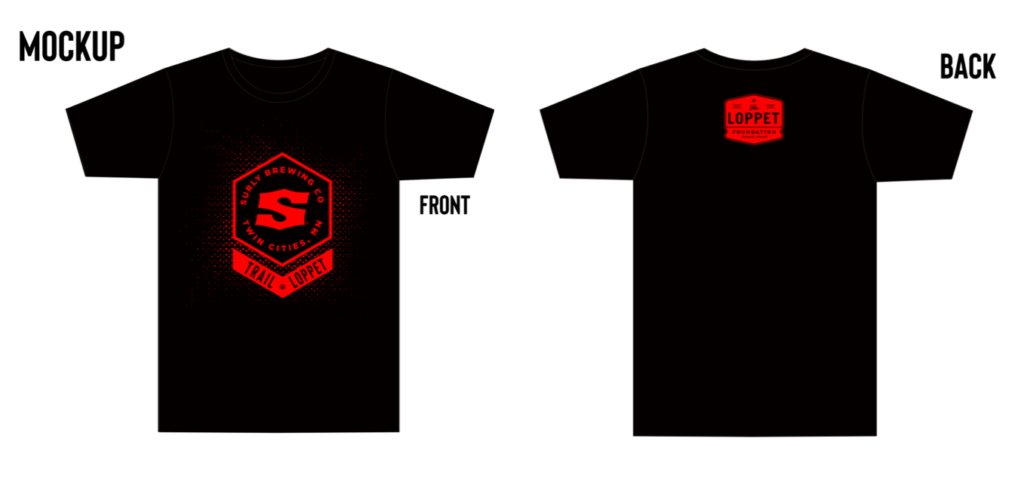 Awards
Award plaques will be mailed to the top three male and female finishers in the 5K and 10K within two weeks of the events. Age-class medals will also be mailed to the top three male and female runners in ten year age gaps for each event as follows: 19 and under, 20-29, 30-39, 40-49, 50-59, 60-69, 70+.
Surly-est Runner Contest
Did you get bumped around or really roughed up on the trail? Let us be the judge. The one we deem most scratched, scraped, and bruised will be crowned the Surly-est Runner, rewarded with a swag bag!
Anything goes! We take scrapes, blood, sprains, lacerations and breaks (though, really, we hope it doesn't come to this). The worse off you are, the better your chances of winning. Cheating is absolutely unacceptable.
Submissions can be from either the 5K or 10K. You must submit photos to marketing@loppet.org, or visit the Medical volunteers at the finish of either event to enter.
Social Media Awards
Share your event photos to Facebook, Instagram, and/or Twitter to be eligible to win some great prizes. The categories are listed below:
Best face mask photo: Show us how cool you look being safe.
Best photo with a Surly in hand: A cold beer after a tough trail run is great, but it is even better when it is a Surly Brewing Co. beer!
Best photo on course: Theodore With Park is home to some of the most beautiful urban trails. Show the world how gorgeous they are and how much fun you are having mid-run with a picture of either the 5K or 10K. One winner will be chosen from each course, so be sure to include in your caption which course you took a picture of.
*Must use #TrailLoppet AND #SurlyBrewingCo to win. Please make sure your account is public, or tag the Loppet Foundation in your photo so we can see your masterpieces!
Volunteer
All volunteers will receive race swag and one free beverage or beer (with valid ID). Please e-mail Paul Johnson at johnson@loppet.org for volunteer opportunities.
FAQs
What is the Loppet doing to make the event safe?
We are continually consulting with Minneapolis Parks and Recreation Board and the Minnesota Department of Health. This year's race format has been designed to enable outdoor enthusiasts to have a great experience while keeping themselves and our community safe. This means race swag / awards delivered directly to homes, facilitating socially distant starts, and celebrating non-competitive participation so that nobody is incentivized to infringe personal space for sake of a faster time.
What is proper trail etiquette during this time?
With regard trail ettiquette, the Loppet Foundation's advice is directed by guidance from the Minneapolis Parks Board, the Minnesota Department of Health, and the Centers for Disease Control.
The Center for Disease Control and the Minnesota Department of Health advise that trail users stay at least 6 feet away from one another to protect themselves and others. Please pay attention to where others are and be courteous if someone is trying to get by you or you are trying to move past someone else on the trail.
Minneapolis Park & Recreation Board recommendations:
Do not visit parks or trails if you feel sick. This includes fever, body aches, coughing, nasal congestion, runny nose and sore throat.
Stay at least six feet apart from other park users not part of your household.
Wash your hands immediately before and after visiting a park.
Do not carpool to the park with people outside of your current living situation.
Do not travel to the park from outside the Twin Cities.
If you have allergies, carry tissues with you (and properly dispose of them after your race) and if you must cough, do so into your elbow, not your hand.
Consider wearing sunglasses while running to protect your eyes from stray droplets from others.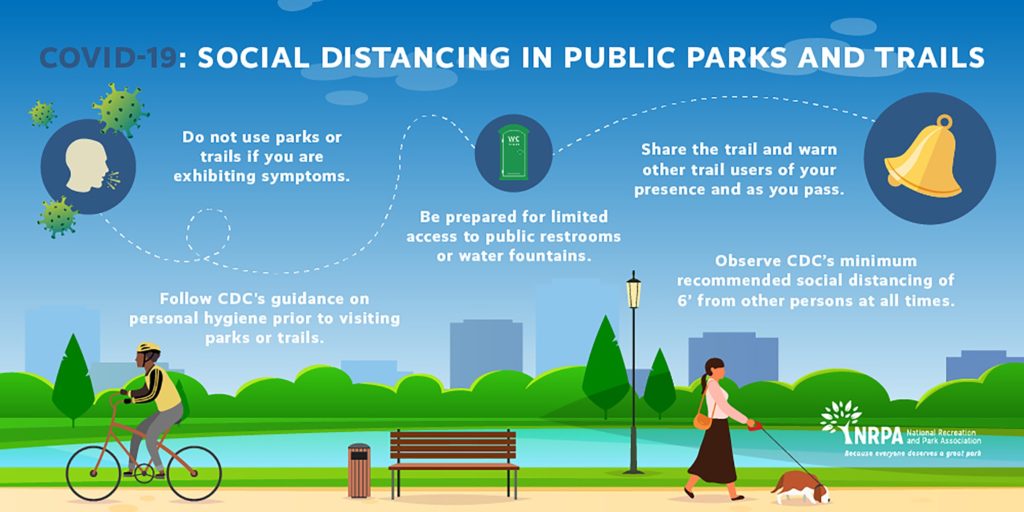 Can I listen to music while I participate?
Many athletes like to crank the tunes to keep them motivated. However due to everyone needing to be more aware of their surroundings during COVID-19, we ask that you use open-ear headphones (like AfterShokz) if you choose to listen to music or keep your volume low enough that you can hear if another runner or biker is in the vicinity looking to safely pass by you. If you can't hear what is going around you, you cannot effectively communicate with others.
Results & Photos
2020 Results & Photos
2019 Results & Photos
2018 Results & Photos
2017 Results & Photos
2014 Results
2013 Results
2012 Results
2011 Results
Surly Trail Loppet Half Marathon
Finn Sisu 5K
13.1K
2009 Results
2008 Results
2007 Results
2006 Results
Sponsors
Join the Adventure!
Detailed sponsorship opportunities and packages are available.
Please contact the Loppet Foundation Sponsorship Manager:
sponsorship@loppet.org
Major Sponsors
Gold Sponsors
Silver Sponsors
Bronze Sponsors