The Loppet Field Day on Saturday is a fun-filled day of both competitive and non-competitive events for all ages and abilities. The day will start with a timed 5K trail run/walk and be followed by an untimed 1 mile and 0.5 mile trail run, before concluding with a variety of fun "trail and field" games and challenges.
Field Day 5K
Field Day 1 mile
Field Day 0.5 mile
Our most popular trail running event of the season, the Surly Brewing Co. Trail Loppet on Sunday is a day of rugged, urban trail running in Minneapolis's largest regional park. The Half Marathon and Half-Half (6-8 miles) races in Theodore Wirth Park are the ultimate urban trail running experience, and all participants will be greeted after the race with music and a free Surly Brewing Co. beer (with a valid ID).
Half Marathon
Half-Half (6-8 miles)
Event Updates
Event Updates will be posted here as available.
Registration
Registration Closed
Registration and transaction fees are non-refundable, including in the event of delay, rescheduling, or cancellation of an event or program. An event or program registration is not transferable to another person or another event for any reason, including injury. Participating under another person's name will result in disqualification.
Proceeds from the Loppet Field Day & Surly Brewing Co. Trail Loppet benefit the Loppet Foundation. Learn more about the Foundation's mission, vision, and values.
DISTANCE CHANGES: The deadline to make race distance changes is 4:00pm on the Friday a week before the race. After that, a registrant wishing to change to a shorter distance will need to register and pay the full fee for the new race distance. If you are dropping from the Half-Marathon to the Half-Half, please indicate your new pace preference in your email to registration@loppet.org.
Field Day Activities
The following activities will be included as part of the Loppet Field Day activities:
50-100m dash (hill sprint & flat sprint)
Potato sack race
Agility course
Frisbee golf throw
Bean bag toss
Shoe kick
Soccer dribble and shoot
Hula hoop contest
4-square
Log rolling presented by Key Log Rolling
Course
The courses follow a mix of paved and non-paved trails, so wear appropriate footwear. Compared to the Sitka Salmon Shares CityTrail Loppet, the Surly Brewing Co. Trail Loppet half marathon course features slightly more difficult terrain while the Half-Half and 5K are comparable.
2021 Course Maps
We have three options for you to view the course maps for the 2021 Loppet Field Day & Surly Brewing Co. Trail Loppet:
RunSignUp Maps
Google Maps
.GPX Map Files
Here are the .GPX files for download if you use those on your smartwatch or device. Be aware that the variations between creating lines on a google map satellite image as well as unique readings from various GPS trackings don't always line up exactly and the .GPX file may not be perfectly calibrated on the trail. However, the course will be well marked, and these files should give you a decent idea of the course.
Note that except for race day you can't do the section of the course that goes on the Par 3 golf course near The Trailhead (It will only be closed for the race).
Course Markings
The course is well-marked with a combination of blue ribbons, blue arrows, and flour. However, know that there are many intersections and runners are responsible for staying on course.
Aid Stations
Aid stations will have water and energy to keep runners hydrated on the course.
Cut-off Times for Sunday's Half Marathon and Half-Half
Racers may choose to finish, but course marshals and volunteers located at and before the 45 North Aid Station (mile 9 of the Half Marathon and mile 3 of the Half-Half) will be released from their positions at 12:00pm. There is no cutoff for the 5K or youth races. We set these times to be sure our volunteers aren't out all day long but all participants still have plenty of time to finish.
Logistics & Transportation
Transportation, Parking and Bike Corral
We encourage participants and spectators to bike, walk, or jog on race morning. There will be a monitored area at the Start/Finish where you can check in and/or lock your bike to racks.
For those who must drive, we encourage carpooling. All participants and spectators should park in the nearby Mortenson parking lot. We expect the Trailhead lot to fill quickly. It is a short walk or jog from the Mortenson parking lot to the start area. Please do not park in any reserved spaces at Mortenson.
Swag & Awards
Swag
Participants must register by September 10 in order to receive a race t-shirt (pictured below in women's and men's sizing). If you register after the 10th, you may ask after the race if there are still shirts available.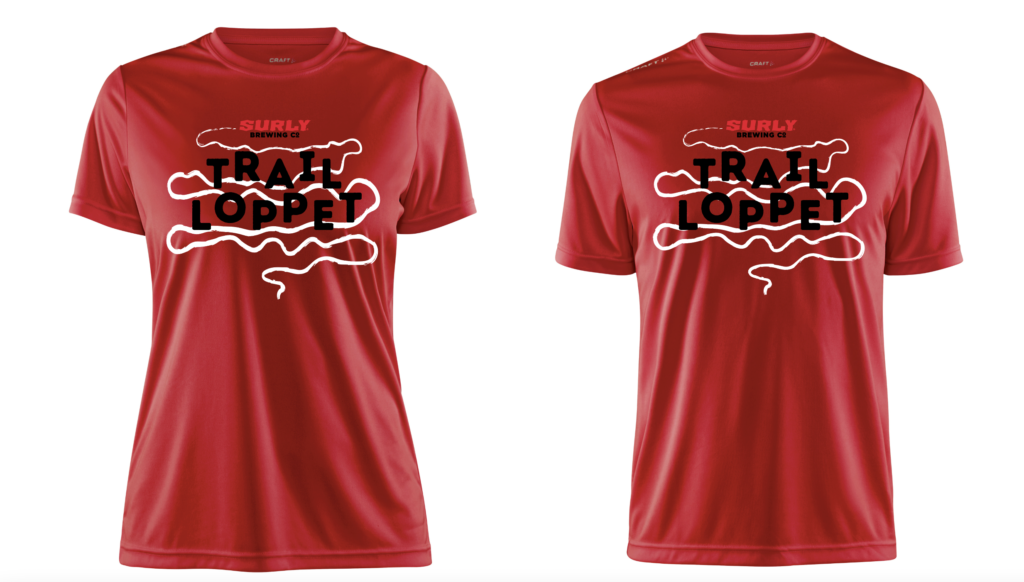 Awards
Locally-made, handcrafted awards will be given to the top three overall men and women in the Half Marathon, Half-Half and 5K.
Top three age group winners for men and women will be broken out in the final results lists for 19 and under, 20-24, 25-29, 30-34, etc.)
Social Media Contests
The winner of EACH social media contest will be awarded.
Use #SupremeExtreme / #SurliestRunner AND tag the Loppet Foundation and Surly Brewing on Instagram, Facebook, or Twitter.
Twitter: @Loppet @Surlybrewing
Instagram: @loppetfoundation @surlybrewing
Facebook: @loppet @surlybrewing
The Loppet will select the winners. Your social media profile and/or the post itself must be "public" so the Loppet can see the post.
The subject of the post will win the prize, not the person who created the post (unless that is the same person). If you are submitting a story about someone else, you must have the runner's number and/or name OR the name of the volunteer and/or a picture of them and the spot where they were stationed.
Supreme Extreme Runner/Volunteer
Share your stories and/or photos of the trail! It can be yourself, other runners or volunteers! We are looking to capture some Supreme Extreme stories/pics about anything awesome on the trail. It might be an incredible run, a crazy outfit, an awesome act of kindness or sportsmanship, even just a kind word. Did you fall in the creek and number 44 pulled you out? Did you see #333 roll down one of this course's "treacherous gullies" and pop right back up? Did a volunteer say just the right word to you?
Surliest Runner
This is the runner that took their run to the next level and came out with more bumps, bruises, and likely some blood than they started with. Cheating is absolutely unacceptable.
Giveaways
All registrants will be entered to win a 3-night stay at the beautiful Heartwood Resort in Trego, Wisconsin — perfect for your outdoor adventure getaway. Two participants from the Half Marathon, Half-Half, and 5K will be randomly chosen and contacted after the event.
Volunteer
All volunteers will receive race swag and one free beverage or beer (with valid ID). Please e-mail volunteer@loppet.org with questions.
Results & Photos
2021 Results & Photos
Results
Photos
2020 Results & Photos
2019 Results & Photos
2018 Results & Photos
2017 Results & Photos
2014 Results
2013 Results
2012 Results
2011 Results
Surly Trail Loppet Half Marathon
Finn Sisu 5K
13.1K
2009 Results
2008 Results
2007 Results
2006 Results
Sponsors
Join the Adventure!
Detailed sponsorship opportunities and packages are available.
Please contact the Loppet Foundation Sponsorship Manager:
sponsorship@loppet.org
Title Sponsor
Official Apparel Provider
Lodging Sponsor
Gold Sponsors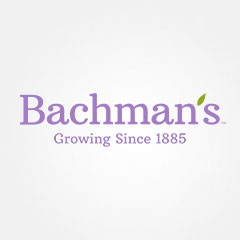 Silver Sponsors
Bronze Sponsors