2020 Tri-Loppet & Du-Loppet Recap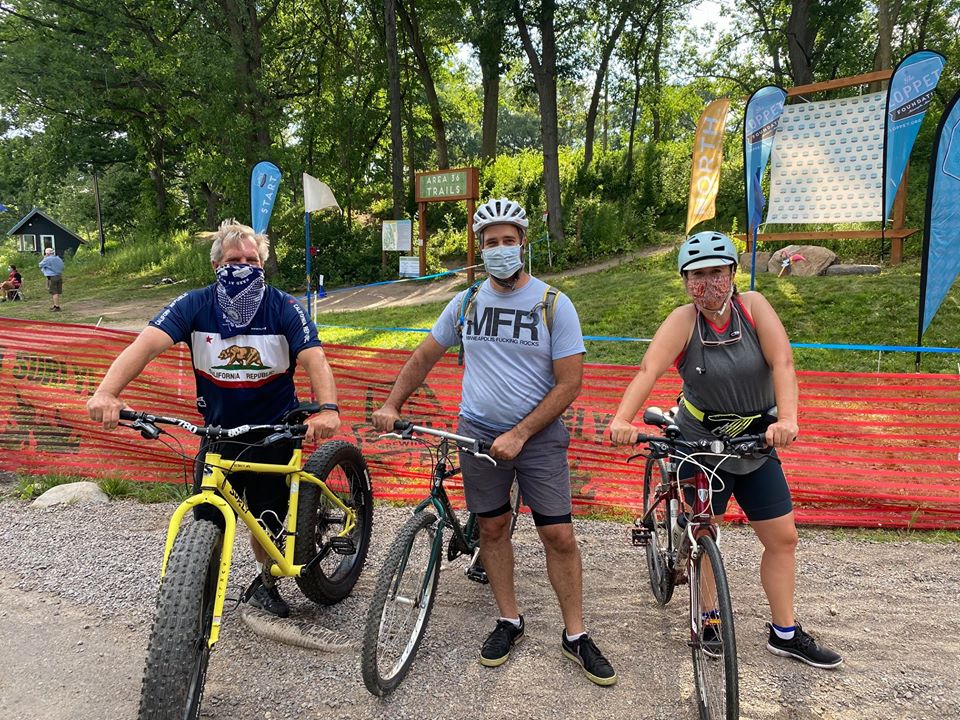 Congratulations to all who finished the Tri-Loppet & Du-Loppet this weekend! Whether this was your first race or the latest in a long list of races you have completed, you should feel proud of what you have accomplished. 

We are so grateful that you have continued to support the Loppet Foundation in our endeavors to provide outdoor opportunities to all, even if those opportunities look slightly different than in years past due to COVID-19. We sincerely hope you enjoyed the semi-virtual event, and we look forward to seeing you on the trails again soon.
Be sure to mark your calendars for the Surly Brewing Co. Trail Loppet coming this September! We are planning COVID-19 adaptations but fully expect the event to be on the trails in Theodore Wirth Park again. You should also keep your eyes open for a couple of mountain bike races to pop up on our schedule.
Daily Recap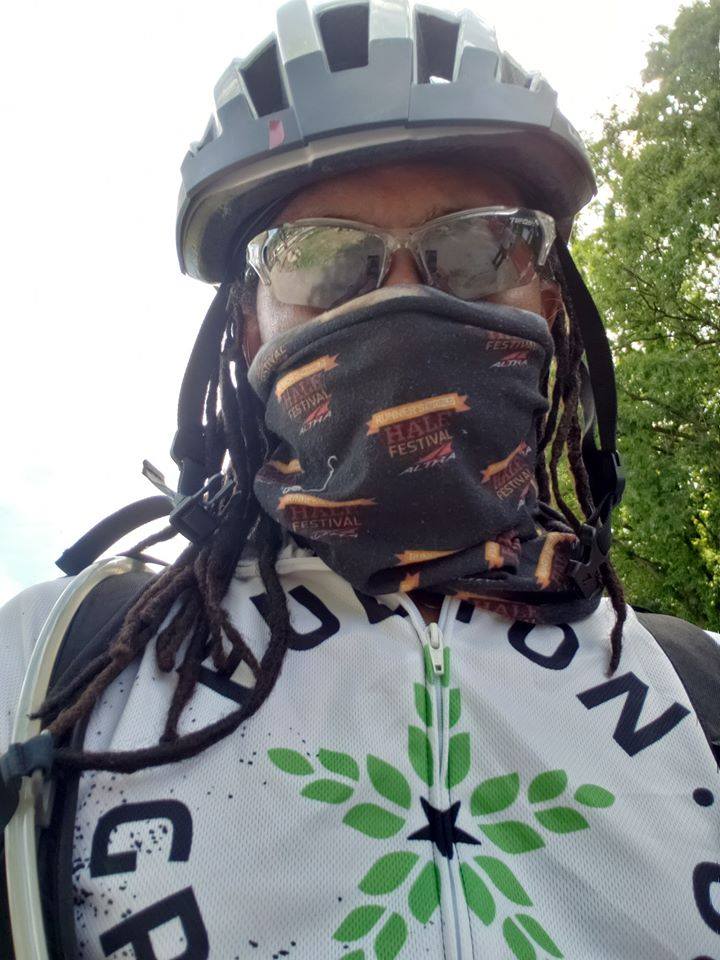 The event started off strong on Friday, July 17. Participants looking to get a jump start on the weekend-long event were greeted with warm weather and beautiful sunshine throughout the day. Sixty-one bikers traversed the mountain bike course over the span of five hours, while fifty-seven runners stayed distant on the trail running course over the span of thirteen hours.
Between the intense heat and looming storms in the evening, those who completed sections of the Tri-Loppet and Du-Loppet on Saturday earned a little extra praise for toughing out a truly Minnesotan summer day. Despite the intense weather, all the participants and volunteers brought good vibes and worked together to make Saturday's event happen safely and with good cheer! During the first open day of the paddling course, forty-eight paddlers navigated their way across Bde Maka Ska, Lake of the Isles, and Cedar Lake over the span of three hours. Due to the high temperatures, there were fewer runners and bikers than the day before on the course, with thirty-five bikers completing the mountain bike course over three hours and forty runners completing the trail running course over eleven hours.
The temperatures dropped slightly for the final day of the event, and the storms from the night before mostly missed the trails, which meant no flooding or extremely muddy sections were left on the dirt courses. A strong wind throughout the day on Sunday provided a cool breeze for runners and bikers, while simultaneously creating an added challenge for paddlers crossing the open lakes and volunteers in charge of making sure the course signs didn't blow away. Thirty-six paddlers started their mornings early, completing the paddling course over the span of three and a half hours, beginning at 6:30am. Thirty-nine bikers completed the mountain bike course over the span of five hours, and forty-seven runners finished the trail running course over the span of eleven hours.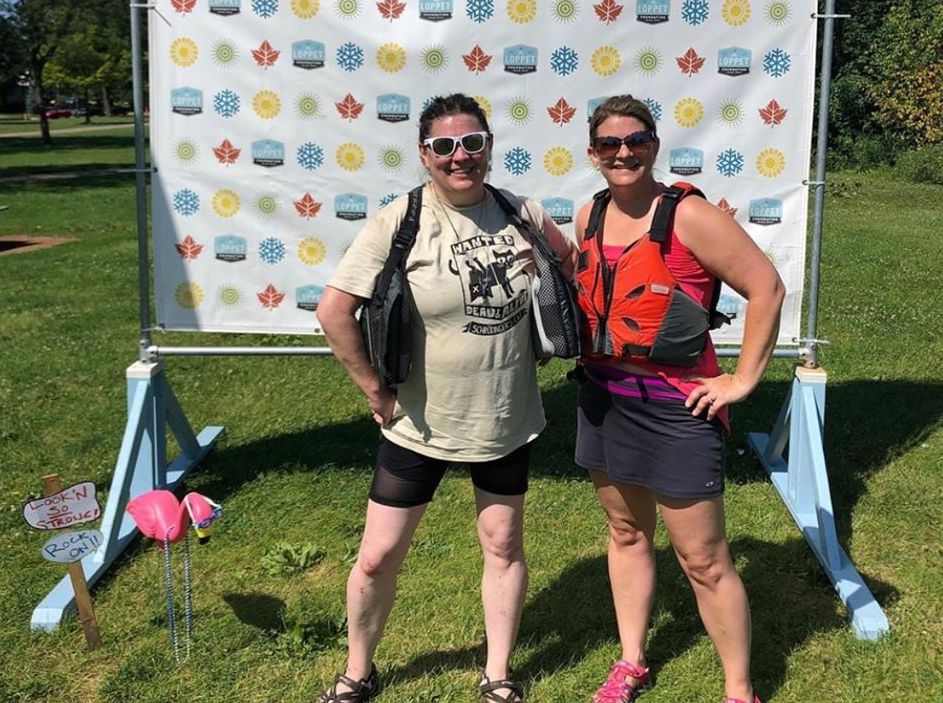 Results / Awards
Thank you to everyone who submitted their results from this weekend, which can be found here.
Congratulations to all the winners of individual, age group, relay, and middle of the pack awards! The winners listed below will be receiving an email this week with details on no contact delivery of locally roasted Donkey Label Coffee.
Top Tri-Loppet Relay Teams:
Top Women's Relay Team: "Loonies" – Mary Bolla, Liz Froehlich, Jenny Pearson, and Katy Vermeer
Top Men's Relay Team: "The Tripod" – Matthew Wilson and Dan Vandenberg
Top Mixed Relay Team: "When Pigs Fly" – Kathy Steinberger, Ian Young, Andrew Young, and Jim Young
Top Du-Loppet Relay Team
There was just one!: "Just Du It" – Heidi Ledermann and Andrew McIntyre
Top Tri-Loppet Individuals:
Male:

First: Yaroslav Perventsev
Second: Frank Bures
Third: Ben Sonquist
Middle of the Pack: John Daniels

Female:

First: Mary McKelvey
Second: Karen Aaron
Third: Zoe Sumner
Middle of the Pack: Genevieve Johnson
Top Du-Loppet Individuals:
Male:

First: Andrew Luce
Second: Jon Friedell
Third: Nick Rethemeier
Middle of the Pack: Jason Pung

Female:

First: Laura Cattaneo
Second: Jenny Breen
Third: Sheila Eldred
​​​​​​​Middle of the Pack: Lauren Whaley
Photos / Social Media Giveaways
Photos from the event can be found in this Facebook album. Thanks to Donkey Label, the winners of our daily social media giveaways (listed below) will also receive locally-roasted coffee. Thank you everyone for sharing your photographs and stories with us!
Friday:
Mountain Bike:Mary Sellke
​​​​​​​Trail Run:Jennifer Toavs
Saturday:
Paddle:Rebecca Skoler
Mountain Bike:Steph Lanford Opitz
Trail Run:Jessi Johnson
Sunday:
Paddle:Kari Bullard
Mountain Bike:Mel Bowers
Trail Run:Bryan Simmons
Overall event coverage: Karen Bebchuck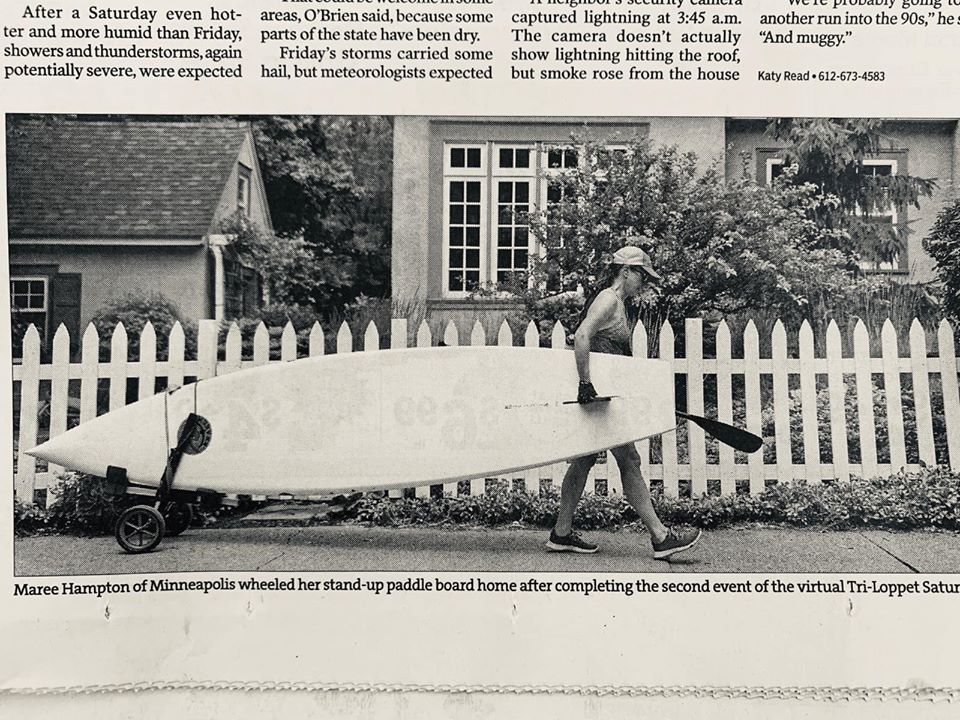 ​​​​​​​Thank You Volunteers
This weekend truly would not have been possible without our amazing volunteers! The Medical Team brought a nice sense of safety to all, especially during the risk of heat distress on Saturday. The Run Course Crew meticulously kept the course intact from setup on Thursday until Sunday evening, preventing anyone from getting lost in the woods. The Bike Course Crew managed daily setup/teardown of the closed course areas and helped us stick to our tightly-packed bike schedule. The Beach/Boat Crew managed daily setup/teardown, wrangled boats and trailers, and brought good cheer to the beach. Thank you to each of these groups for your hard work!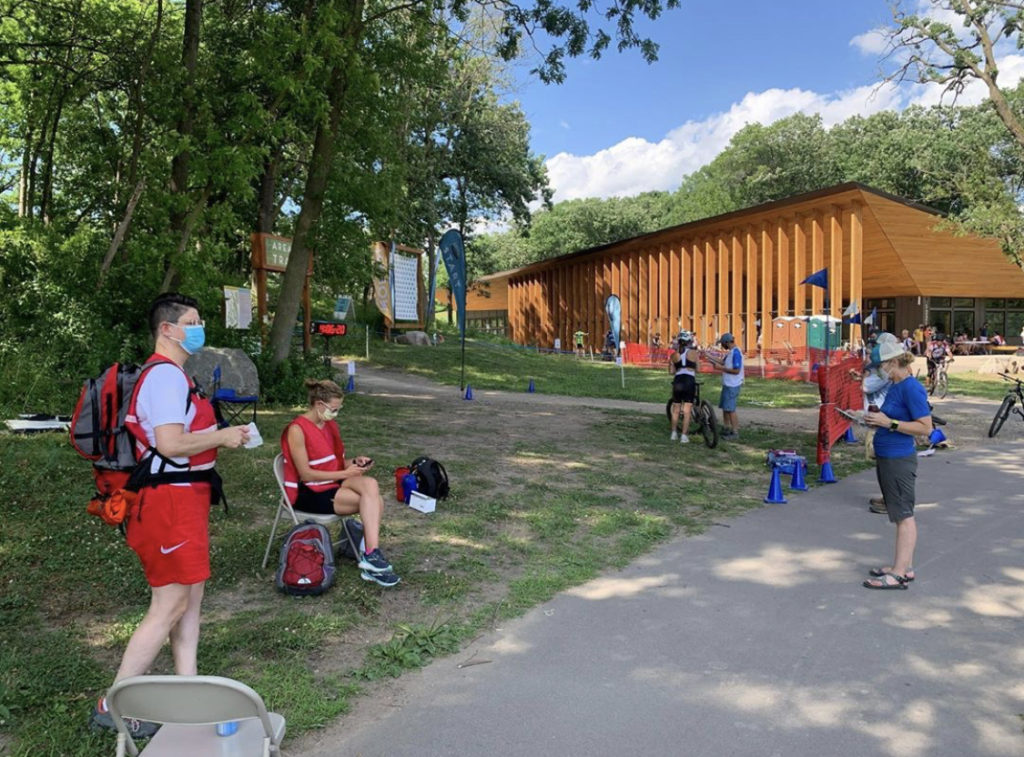 Thank You Sponsors
Finally, a huge THANK YOU to all of our Tri-Loppet and Du-Loppet Sponsors! We couldn't host events like this without their support.