Hoiggard's Challenge – one third of the way there!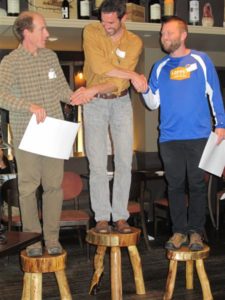 Don't stop now – you are a third of the way there!  We see you skied the Loppet  – now complete the Loppet trifecta by participating in the upcoming Tri and Trail Loppet events!
The Hoiggard's Challenge three part series dares participants to ski the Loppet, paddle/run/mtn bike the Tri-Loppet, and run the Trail Loppet – all in a single year.
Your next event is the UCare Tri-Loppet – REGISTER NOW!
Participants compete in two categories: General and Competitive.
participants are recognized at the Hoigaard's Challenge dinner, and have the chance to be the randomly selected participant to go to Bearskin Lodge.