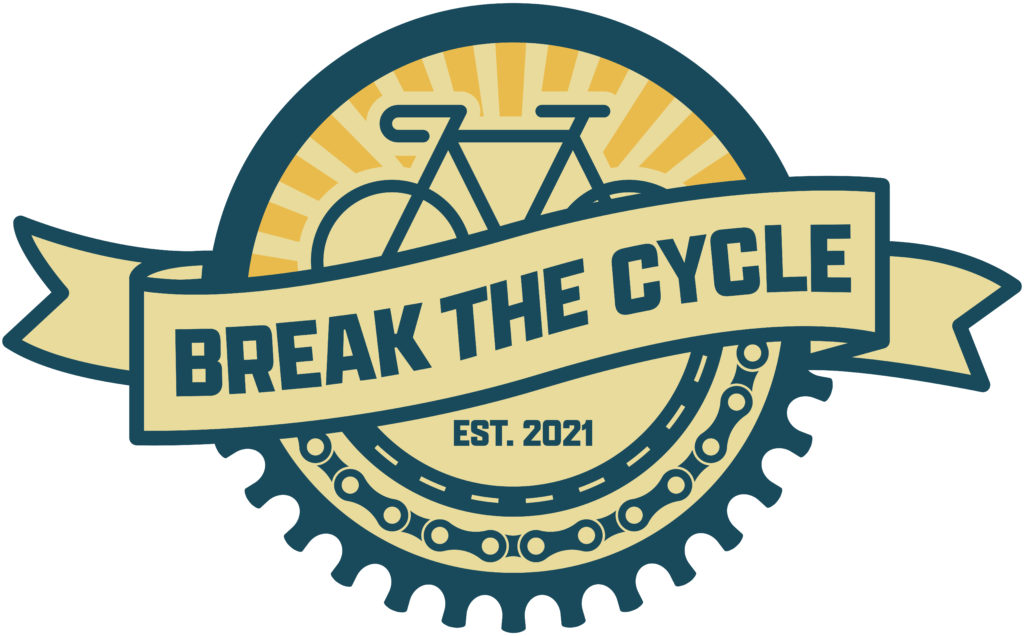 Break the Cycle's mission is twofold; To expand opportunities and experiences for Black, Indigenous, People Of Color (BIPOC) living in underrepresented communities within the Twin Cities cycling world, and to diversify the bicycle industry by providing educational opportunities and experiences for BIPOC individuals starting with Twin Cities communities.
Break the Cycle builds community using cycling as the connecting force!
Break the Cycle looks to equip BIPOC community members with the tools to enter the cycling industry, as well as use this programming as a springboard for employment opportunities.
More information and upcoming events can also be found on Break the Cycle's Facebook Page.
P3 Community Ride
Pizza, pedal, professors is designed to empower the Twin Cities communities we serve to engage with bicycles at a level the neighborhoods want.  To achieve this, we are offer a tiered educational approach. Our first tier of this approach is our P3 Ride.
Come Ride with Us!
We seek to increase consistency and quality in the knowledge learned in programs that offer free bicycle mechanic classes to the community by creating a model that not only boost knowledge but equips them with the tools to enter the industry.
During these classes, we will listen to other needs around bicycle education, or interest among the participants to learn more in depth mechanic skills and offer continued education to those interested. 
These classes will offer general safety and mechanic information with the goal of empowering the folks that participate to feel confident fixing minor things on their bicycles, as well as feeling more confident while riding.
What This Activity Includes
Road Safety Clinic: Every ride starts out with a general road safety workshop to go over basic rules of the road for bicycles.
Free Food: Food is provided at every Break the Cycle P3 ride. Our favorite food is Pizza, yummy 🙂 Come hungry!
Childcare: Childcare is provided to families that need that in order to join the ride! The Loppet Foundation offers ages 6+, Project Success offers ages 1+
Nice Ride Membership: Every person age 18 and older that is in need of a bike to join us on the ride will get a 1 year membership to Nice Ride bicycle share.
Multi-Tool: Every community member that joins us on the ride will receive a free Crank Brothers m17 multi-tool in order to apply skills learned during the ride to their own bike!
Community Ride: 1 hour bike ride around the neighborhood lead by a community Bike Professor. 1 hour going over the bicycle fit, components , and Q&A
---
Break the Cycle Partners: