2019 Surly Brewing Co. Trail Loppet Recap

The weather report may have been ominous, but we had a record number of surly runners who showed up in full force to prove how tough they truly are at this year's Surly Brewing Co. Trail Loppet! This rugged, annual urban trail run is a favorite for athletes, and this year added new challenges with new courses that took racers on unique paths past the many bogs and ponds of Theodore Wirth Park. The rain held off, and the sun even made an appearance. However, racers did still get an added adventure of some damp and muddy trails, which led to a great Surliest Runner Competition!
At the finish line party, participants were seen comparing muddy calves, swapping stories from the trail, and toasting their new stainless steel pint glasses full of Surly Beer to a job well done over some great brass music. Runners also fought off the humidity and shared some laughs by trying out their log-rolling skills with Key Log Rolling. From the oldest racers to the youngest, everyone faced the day with determination and a heck of a lot of fun energy! It is the fighting spirit of runners of all ages and abilities that makes this event so great to watch and participate in.
Half Marathon Results
More than 500 people (40+ more than last year) showed up to race in the half marathon with an average time of 2:24:39 overall. In the women's category, Josie Nelson took first place clocking in at 1:45:24. Kelly Trom, and Anna Neumeister both of Minneapolis followed in second, and third places, respectively. On the men's side, Muhommed Bati of St. Paul took first place by almost 10 minutes with a time of 1:18:41, catching everyone's attention for also finishing the last 10 miles of the race with only one shoe! Former Olympian Brian Gregg of Minneapolis and Loppet coach Chris Harvey of Bloomington rounded out the podium in second and third places, respectively.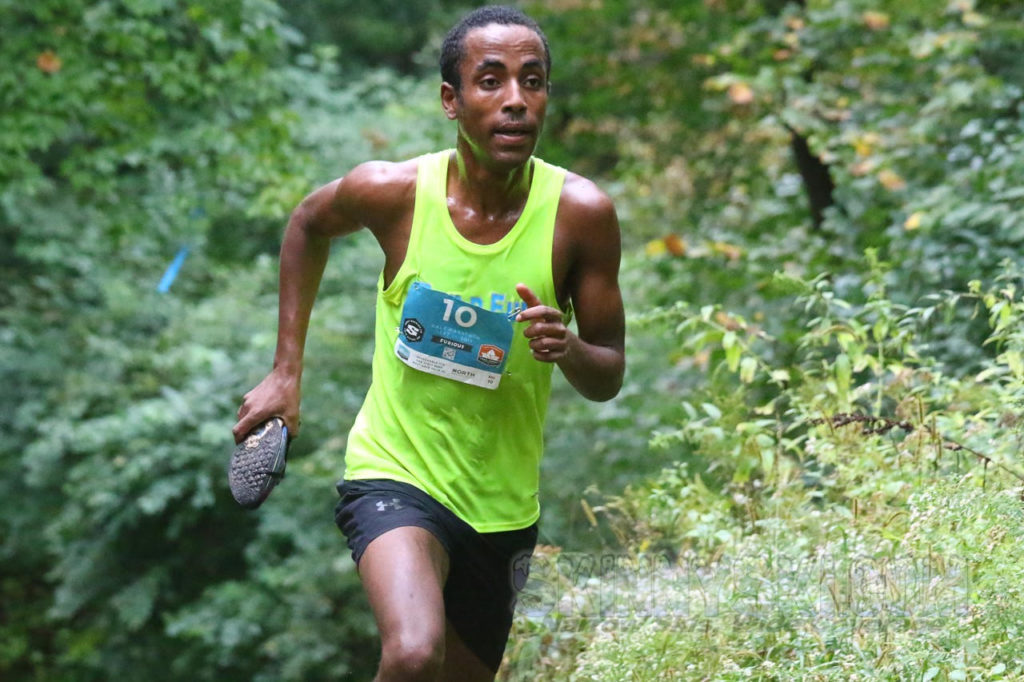 7 Mile Results
The 7 mile race also had over 500 participants (50+ more than last year) cross the finish line, with an average completion time of 1:19:48. Leading the pack, Jared Genteman of Eagan stopped the clock at 45:47. Justin Furcich of Minneapolis and 16-year-old Roger Anderson of Golden Valley finished second and third, respectively, in the men's category. On the women's side, Lacey Bourgois of Minneapolis finished at 53 minutes flat, leading by almost a 3 minute gap. Loppet coach Kim Rudd of Plymouth and Kathryn Wendt of Minneapolis finished in second and third, respectively.
5K Results
300 racers completed the 5K (10+ more than last year) with an average time of 35:54 overall. In the women's category, Sophia Pung of Robbinsdale crossed the line first in a time of 24:58. She was followed by Michele Britton of Minnetonka and young buck Inga Wing — who is only 12 years old — in second and third, respectively. On the men's side, Saed Aden flew through the course with the fastest time at 19 minutes flat. Nathan Campeau of Minneapolis and Seth Huseby of St. Paul finished closely behind in second and third places, respectively. Former Olympian and World Champion Abdi Bile finished eighth overall.
Volunteer Highlights
We could not have run this race without the help of our amazing volunteers. Without the help of our course marshals, course markers, set-up and take-down crews, medical team, and aid station volunteers, this event would not have been possible.
We especially want to thank the many adults who volunteered to be paired with our young runners for the age gap relays. For the first time ever, we had more adults sign up than were needed. That goes to show the magnitude of support surrounding the Loppet Foundation and its programming! The abundance of volunteers for the age gap relays enabled over 40 children to get outside on Saturday and participate in the day's events. As one child said, Saturday was the best day of his life!
Thank you also to all of the spectators who cheered on the runners, giving them the extra push to make it to the finish line. As with any event, there is so much work and so many people that go into making it a success. We're just so thrilled to have the support of our amazing community behind us, stepping up to make each event possible. Thank you to all our Loppet volunteers!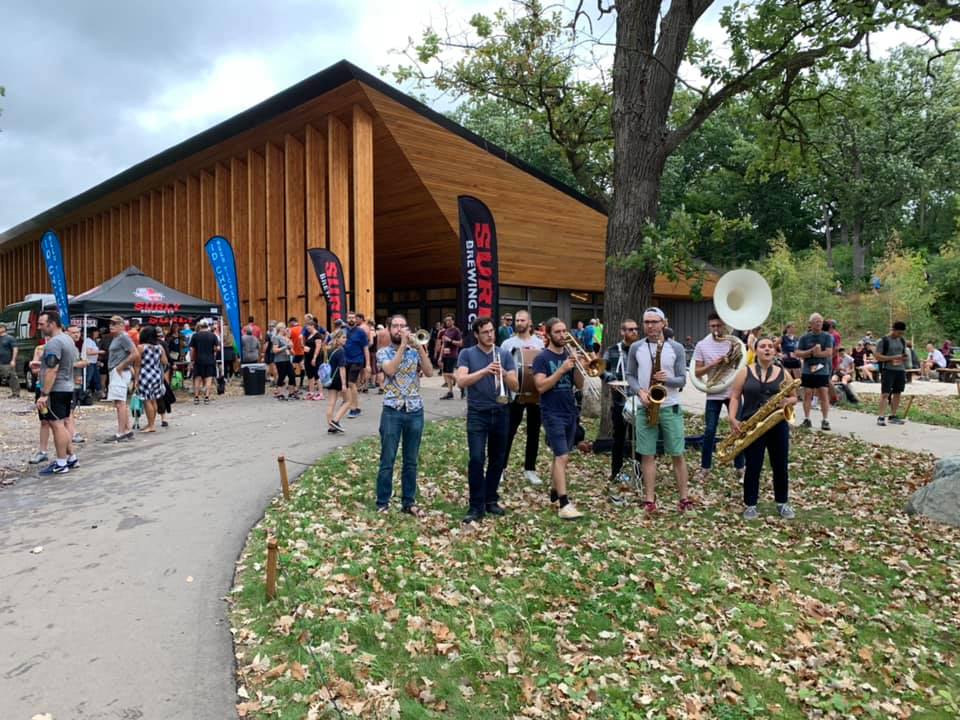 Thank You to Our Partners!
We're so grateful to our wonderful sponsors who keep showing up in support of outdoor adventure. Big ups to Surly Brewing Co. for providing our finish line libations and for always keeping the party going year after year. Thank you to North Memorial Health for sponsoring the Loppet medical team. And of course, a big shout out to Go Radio for shouting out our race on-air and spreading the word about our good work in Minneapolis.
And thanks to all of our racers who came out and made the 2019 Surly Brewing Co. Trail Loppet such a special day. Our events are transformed into epic adventures by the people who sign up, show up, and have a ball with us in the great outdoors — THANK YOU!
Full race results and photos from the 2019 Surly Brewing Co. Trail Loppet can be found here.