Jump start your kids' spring and summer with TRAIL KIDS outdoor active programs!

Send the kid in your life on an adventure this summer — sign them up for TRAIL KIDS!
Youth ages 7-14 will enjoy mountain biking, orienteering, canoeing and much more. Registration is now open for all spring and summer programs. Register early before programs and camps fill up!
Spring TRAIL KIDS Programs
Spring TRAIL KIDS Mountain Bike Session, May 8 – 31, 2018
The spring mountain bike program will focus on mountain biking skills for the beginner to advanced mountain biker.  The program allows girl and boys ages 7-14 to explore the many single track trails at Wirth Park while also providing them with some bike skills that they can use for a lifetime!
TRAIL KIDS Mountain Bike Clinic and Wirth Test Drive, May 3, 2018
Come test drive one of the TRAIL KIDS spring mountain bike kick-off sessions.
The evening will include a Penn Cycle safety bike check, basic mountain bike skills clinic, and group rides for beginner to advanced bikers in coaching groups.
Summer TRAIL KIDS Programs
Summer TRAIL KIDS Mountain Bike Team, June 5 – 28 & July 10 – 31, 2018
The summer TRAIL KIDS mountain sessions will include instruction in small ability/gender groups for both the beginner to advanced mountain biker. Youth ages 7-14 will enjoy learning new mountain bike skills and will ride on a variety of trails at both locations of  Wirth Park and Elm Creek Park.
Summer TRAIL KIDS Camps, June 11 – 15 & August 20 – 24, 2018
TRAIL KIDS camps are a half day camp ( 9-1:00 p.m.) and focus on 2-3 activities per day with an emphasis on developing skills in the following activities: Mountain bike, canoeing, rollerski/rollerblade, and orienteering. The emphasis  of the camps will focus on adventure, developing new motor skills, building endurance and making friends along the way!
July Family Hayward Mountain Bike Camp, July 27 – 29, 2018
Enjoy a weekend of fun mountain biking activities with other TRAIL KIDS Families in Hayward, WI! TRAIL KIDS will meet up for some fun mountain bike adventures on many of the 100 miles of trails that Hayward offers. Parents will be expected to help ride along with ability groups.
Summer Adventure Mountain Bike Series, Various Dates
The TRAIL KIDS Adventure Mountain bike races are designed specifically for kids 7-14 years. The race series offers a variety of race formats including single track, short track and relay events. Relay Events are generally on a shorter 1 mile single track loop. We have also added an additional Age Gap Relay event where kids can do a relay race with an adult/mentor that is at least 10 years older.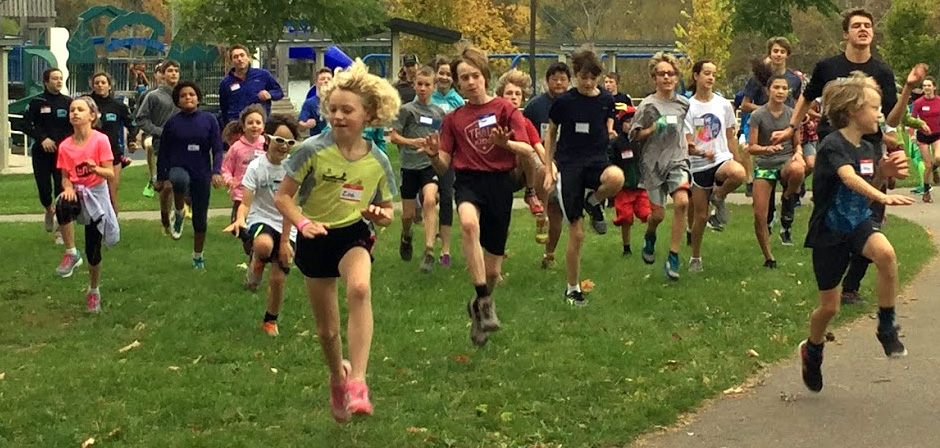 Attend the upcoming Spring Mountain Bike Pre-Season Informational Meeting Monday, April 23 at 6:30 p.m and learn about our spring and summer TRAIL KIDS program!