Hometown Favorites: Loppet Wins 2 "Best of MN" Awards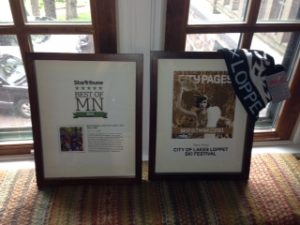 We at the Loppet work hard to put together events the whole Twin Cities community will love. That's why we're extra honored to have received 2 Star Tribune and CityPages Best of MN Awards for 2013!
Best Race (not just ski race, folks, any race), was awarded to the City of Lakes Loppet Ski Festival
Best Footrace was awarded to the Surly Trail Loppet
We'd like to thank the Star Tribune and CityPages, our families and friends, and everyone who volunteered at or attended these events– it was YOU who made them special. See you on the trails again this year!