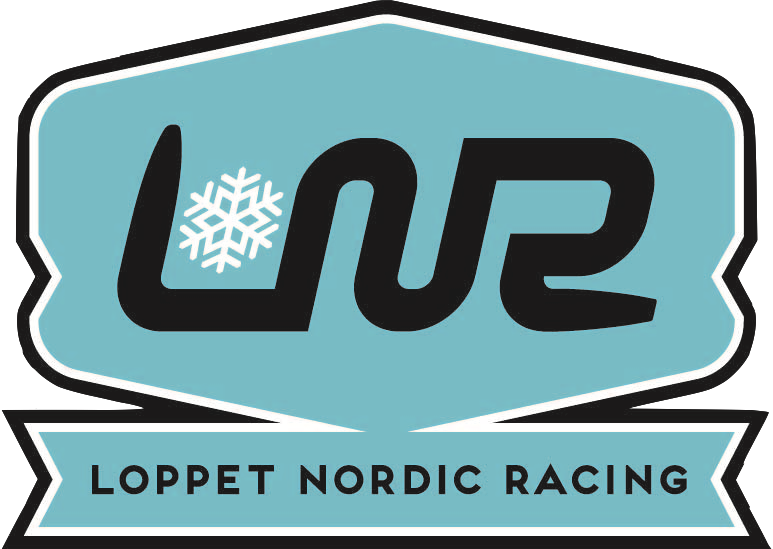 LNR Juniors
Advanced Winter Training


Winter Full Season: December – mid March
The LNR winter training program will offer training sessions 2-5 days per week, including race support for CXC Junior Cup Races (Junior National Qualifier) . Our training programs are run by very experienced coaches and are geared to athletes ages 13-18 who are very focused on cross-country ski racing. Coaching sessions will always include a technique focus and a training focus. Video review is on of the tools we use on a weekly basis to help athletes make big improvements in this highly technical sport. Athletes are expected to have a high level of fitness and motivation in order to train with LNR over the winter.
LNR will work with high school programs to provide training plans for athletes who are training and racing at a regional and national level. Note that LNR training will make special accommodation for athletes in schools that don't get out till 4pm.
Our coaching staff will work with each athlete to achieve their goals in high school skiing and in regional and national events like the Minnesota State Meet, Junior National qualifiers, Jr World Team Trials in XC Skiing/Biathlon, USSA Senior Nationals, and the Junior National Championships.
Dates: first week in December – mid March
Cost: for Advanced Winter training (includes Junior National Qualifier support) is $580.
Location: Theodore Wirth Park is the primary meeting place. Some training will take place at other venues depending on snow condition and goal of the workout.
Schedule: Typically training will run 3:45-5:45pm Tuesday/Wednesday/Thursday but depending on the training goals of the day and week, session may be up to 30 min longer or shorter.
Tuesday: 3:30pm- 5:30pm (may go longer)
Wednesday: 3:30pm-5:30pm (may go longer)
some Thursday:3:30pm-5:30pm (may go longer)
Saturday: mornings- generally 9am. racing or training- Saturdays will be scheduled sporadically through the winter,
Sunday: generally there will only meet for races on Sundays (Junior National Qualifiers)
*Note* that if you sign up for winter training, there is no additional cost for Junior National Qualifier (JOQ) race support/coaching. The focus of this group is for advanced training- athletes aiming for the JN Qualifiers, USSA Senior Nationals, World Junior Trials in Biathlon, and the MN State meet.
Register Now!