What is a Yam? Besides a root vegetable, Loppet Nordic Racing (LNR) is home to the LNR YAMS, or the "Young Adult Master Skiers". The inspiration for the team was driven by the success of the LEMONs and the need for a similar group aged 25 – 40. This group is composed of invited skiers interested in year-round training for Nordic ski racing. Most have a competitive background on college teams or consistent high performance on the citizen racing circuit.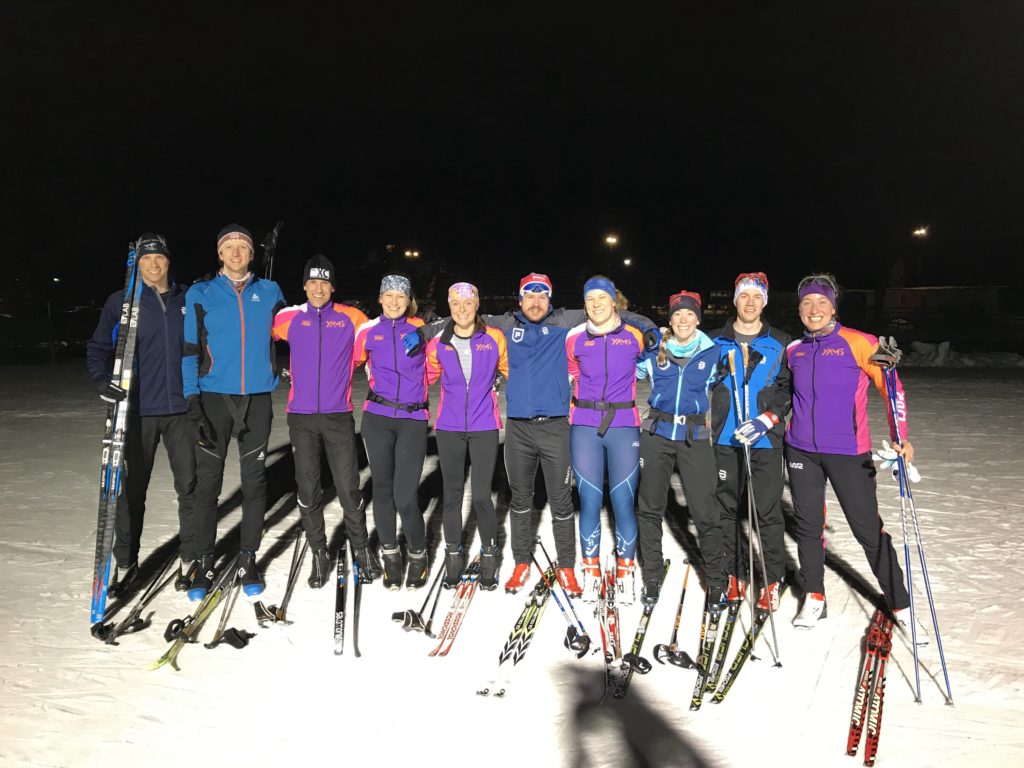 One of the criteria for joining the team is a top 50 gender result at either the Loppet Skate or Classic ski marathons or placement in the Birkie Elite Wave or Wave 1. While each applicant is considered on a case by case basis, the ultimate goal is to ensure YAMS come in with an adequate base level of fitness and ability to complete demanding workouts. Workout formats vary from week to week and include track repeats, hill bounding, rollerskiing intervals, strength training, and eventually ski intervals on snow.
As opposed to other LNR groups, YAMS training sessions focus more on intensity and fine tuning of skills and less on formal technique instruction, as it is assumed there is already a strong technique foundation. Existing proficiency on rollerskis is also an important skill set for this group. Rollerski training starts in May and continues until there is snow on the ground. The group balances rollerskiing and running workouts fairly evenly during the summer and fall seasons, with emphasis increasing on ski-specific training in the late summer/fall.
Group training starts in mid-May and runs through the end of competition season (early March). Weekly schedule is as follows:
Tuesdays 6-7:30 – Running/rollerskiing/skiing workouts
Thursdays 6-7:30 – Strength training at the Trailhead (typically held mid-Summer through late fall)
Saturday/Sunday mornings – Group distance ski/runs (time varis, organized on an ad hoc basis)
Location will vary from week to week in order to take advantage of all the terrain the Twin Cities have to offer.
There is a great sense of Loppet camaraderie and friendly competition among this group. Email Chris Harvey (harvey@loppet.org) If you are interested in becoming part of the YAM FAM!