Loppet Outdoor Art: Pilot Program Recap

We believe that connection to the outdoors can look however you want it to. This week concluded a 3-week pilot program called Loppet Outdoor Art where 15 participants would take a short hike from Wirth Beach to an area where they could learn to water color paint. Kathy Mommsen, a local artist, lead each art lesson focusing on blind contour drawing and focusing on your surroundings for water color painting.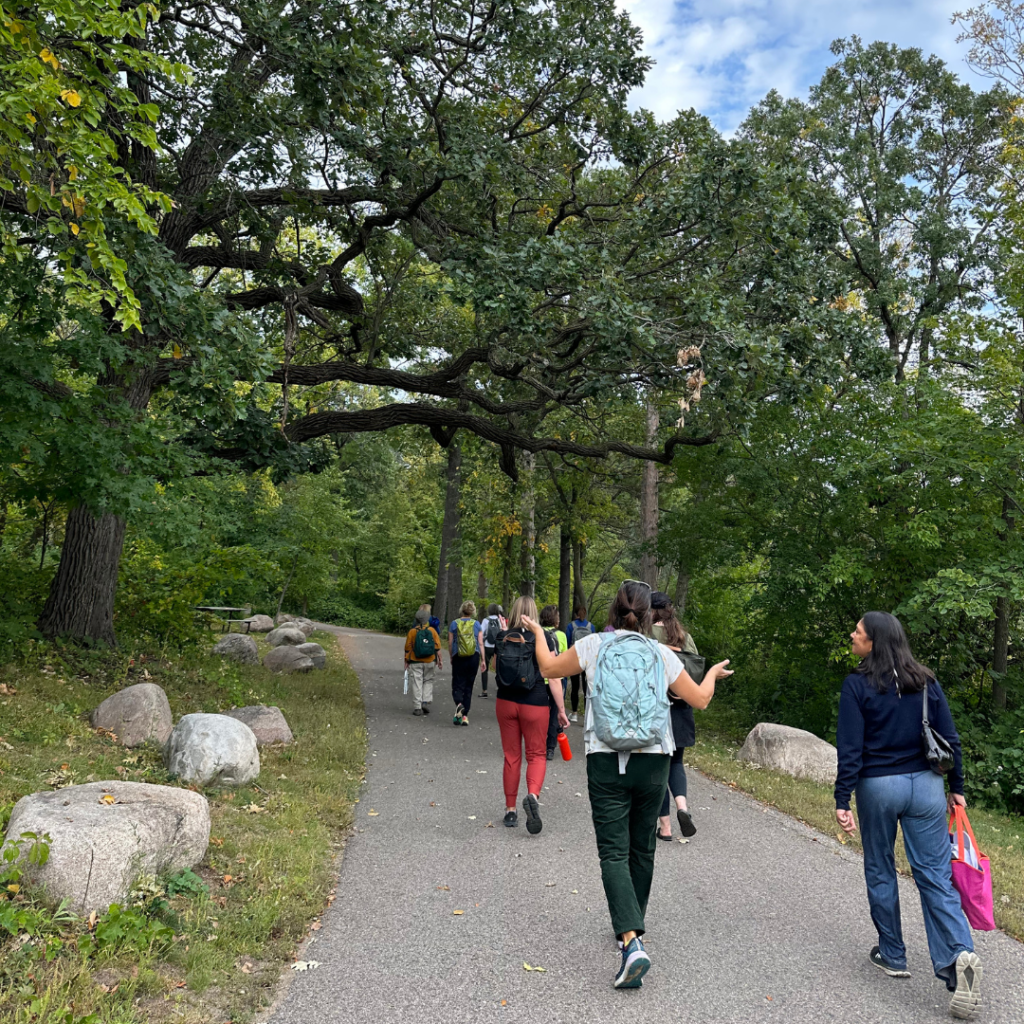 The first week took the participants near Eloise Butler where they immersed themselves in the changing colors with close up drawings and paintings. The second week the weather was not on their side and instead of hiking they came to The Trailhead and drew inspiration from Theo Wirth under the protective awning outside. The third and final week included a hike to Brownie Lake to learn how the fluidity of water can change a painting.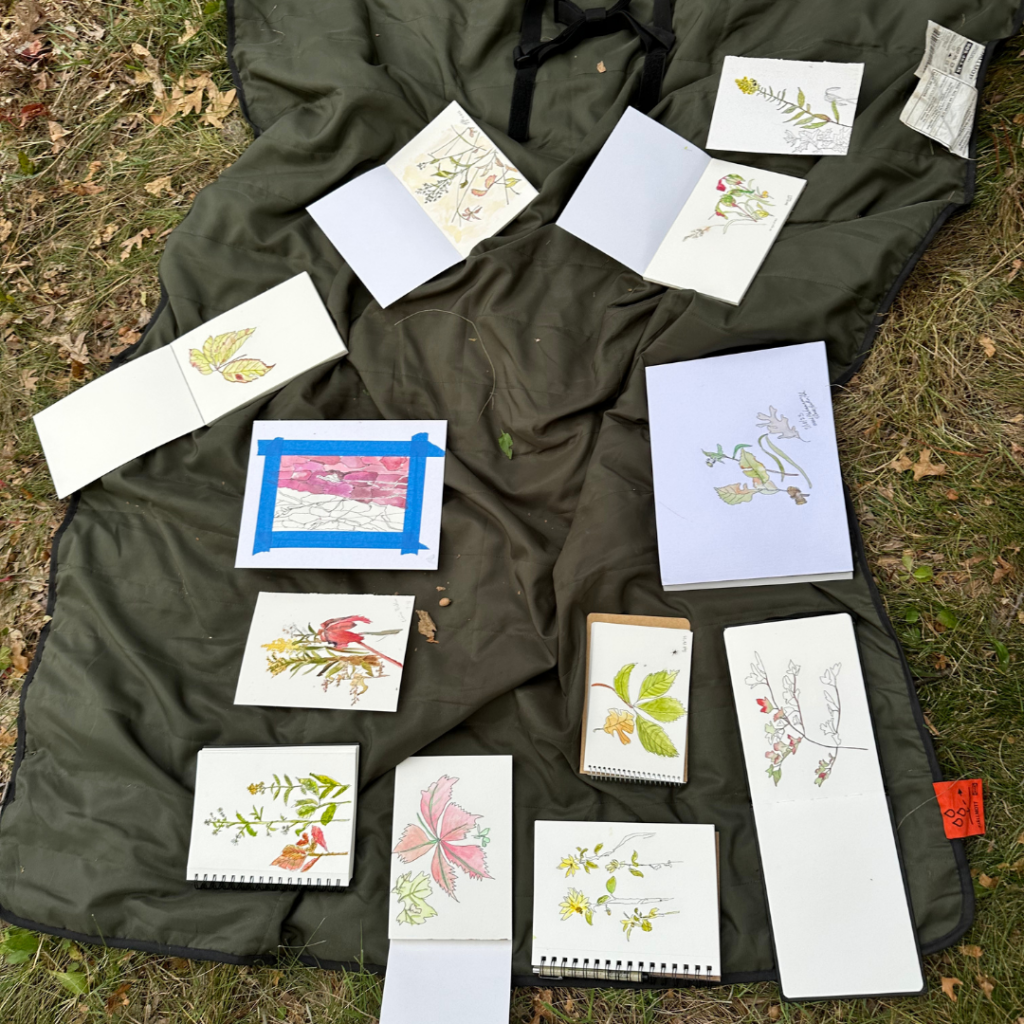 Each week included a snack prepared by staff facilitator Allie as participants shared what they had worked on. There was comradery and connection with each other, art and nature. This program was a delight for all involved and we look forward to seeing what Loppet art class comes next! Thanks, Allie and Kathy for leading such a great class!