Habitat Restoration at The Loppet

Join LEAP (Loppet Environmental Action Project) in removing buckthorn and other invasive species from Theo Wirth every Tuesday 5-6:30 now through October 24th! In collaboration with NatureWerks, these volunteer opportunities are part of LEAPs efforts to practice habitat restoration and responsible stewardship of the land that gives us so much. Removing buckthorn is an ongoing and diligent process, but we made great progress during our first few evenings together! Week-by-week and section-by-section, we'll be working together to keep these woody invasives at bay in the long-term.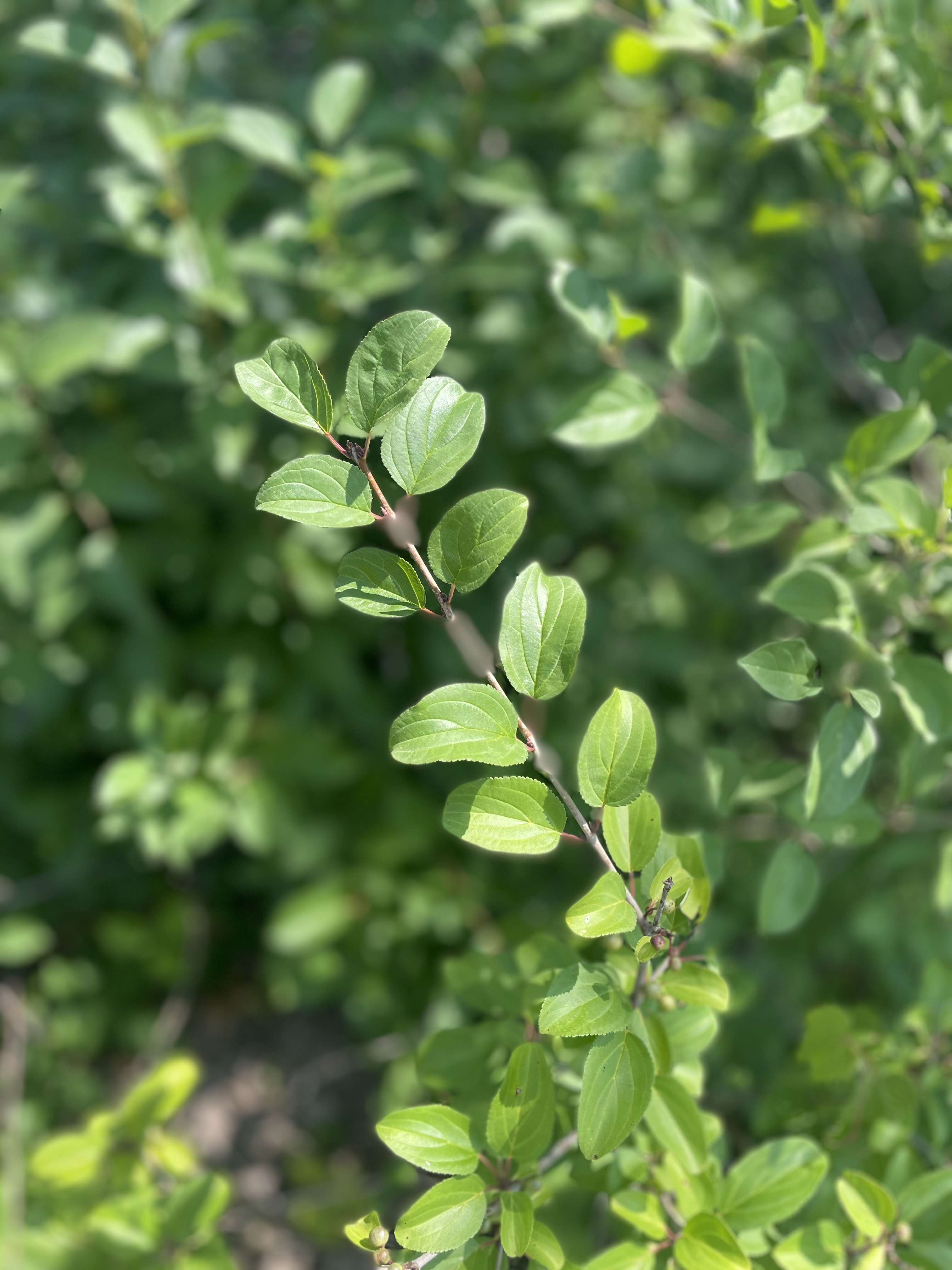 So what exactly does habitat restoration look like and why is it so important?
Habitat restoration, or conservation, is intentionally removing plants that are harmful to the health of the local environment, known as invasive species, and seeding plants in their place that are much better for the environment. We call it "restoration" because all of the space that we're working in at one time was filled with a vast variety of plants and animals that kept each other in check, and the goal is to restore some of that variety!
Much of north Theodore Wirth Park, encompassing the area around The Trailhead, the Par 3 and Back 9 golf courses, and extending out to Twin Lakes, is one of the best remnants of oak savanna within the Metro area. Some of this area has retained its savanna-like structure due to mowing and maintenance of the understory for park uses. In other areas, mature branching 'wolf oak' trees that once grew spaced apart in open country now exist amid a woodland of mixed native and non-native tree species (like buckthorn, honeysuckle and mulberry) that have thrived in the absence of natural pre-settlement disturbances like grazing and fire.
These slow growing trees, primarily bur, white, and red oak, are arguably the most important native tree species for regional wildlife thanks to the shelter and food they provide. They host 500+ species of insects in an individual tree, the most of any tree genus (Tallamy 2021) and their acorns are the cheeseburger for wildlife! On the contrary, the berries that buckthorn produces provide little nourishment for birds, and can even be deadly. If the only plant around them is buckthorn, birds are essentially in a food desert.
With their ecological, cultural, and aesthetic value, these legacy oaks and the savanna structures are crucial for our community's environment. Additionally, due to their beauty, shade, and wildlife value, oak savannas have special practical, cultural, and spiritual importance for the Dakota people who historically used fire to maintain the benefits of these unique ecosystems. So even though the process of removing woody invasives and recruiting +  retaining native understory to take their place is lengthy and strategic, it's incredibly worthwhile. This initiative will be a long-term, collaborative effort but it's work we're excited to do!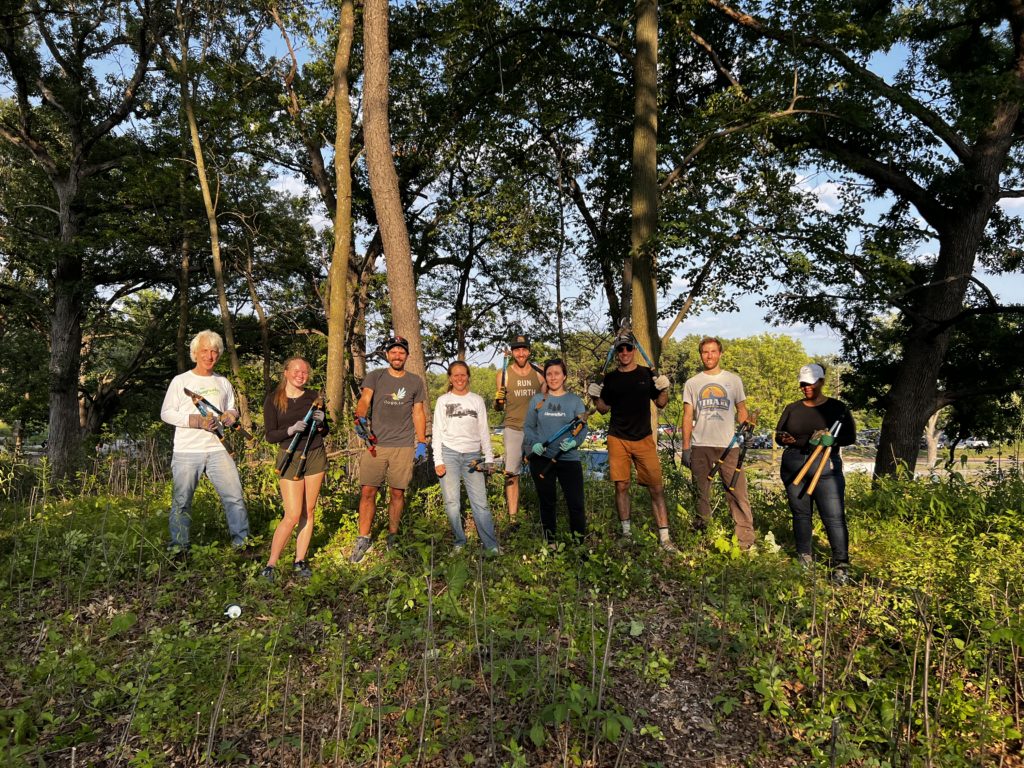 Want to get involved and learn more? Join us on an upcoming Tuesday night by signing up here.
Co-written by Anna Peterson and Sofie Edevold
Works cited: Tallamy, D.W. 2021. The Nature of Oaks. Timber Press, Inc.