Anwatin Junior Loppet Goes to Tettegouche State Park

Is there anything better than getting to enjoy the outdoors? The Junior Loppet crew from Anwatin Middle School recently went on a trip to Tettegauche State Park for two nights with seven Anwatin kids. Coach Allie shares her account below:
"We filled our time with mountain biking at Lester Park in Duluth and the new Split Rock Wilds trails (we stayed on the green trails, not the super gnarly ones 🙂 ). The wildflowers were incredible. We hiked around Tettegouche to find waterfalls, picnicked and swam at Lake Superior, played a LOT of campground tag games and improv games, bonfired, hid under a tarp for a short rainfall, and the last morning, hiked from Silver Bay to Beaver Bay on the Superior Hiking Trail. There was a lot of jumping around on big rocks. The kids got along really well which felt great because not everyone was friends to begin with. I think three of the seven kids had never been to the North Shore, either, so that was another feel-good aspect. And the coaches were totally happy that everyone actually went to sleep at night without any reminding (yes!)"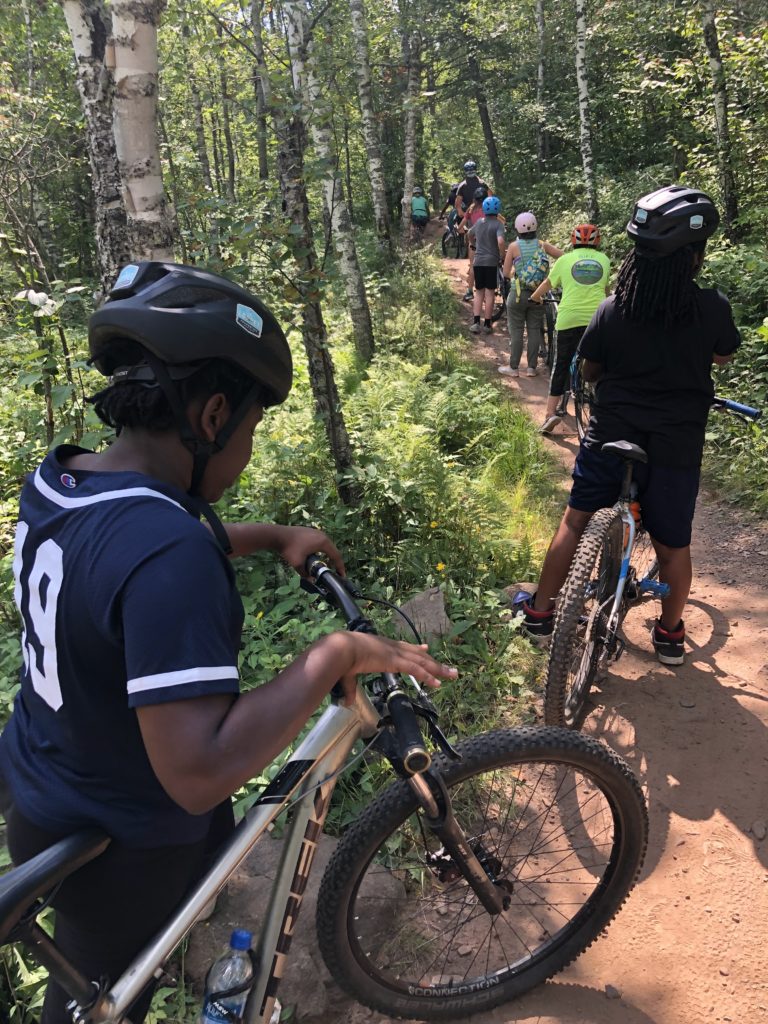 Coach Mary adds:
"There was lots of laughter, lots of adventurous energy, and lots of play. Being by water really seemed to bond the team and inspire curiosity. The waterfalls were beautiful and having a bit of rain added to the adventure and revealed that you can have fun even in wet weather. I thought the trip was magical and I cannot stop smiling when I remember many moments from it."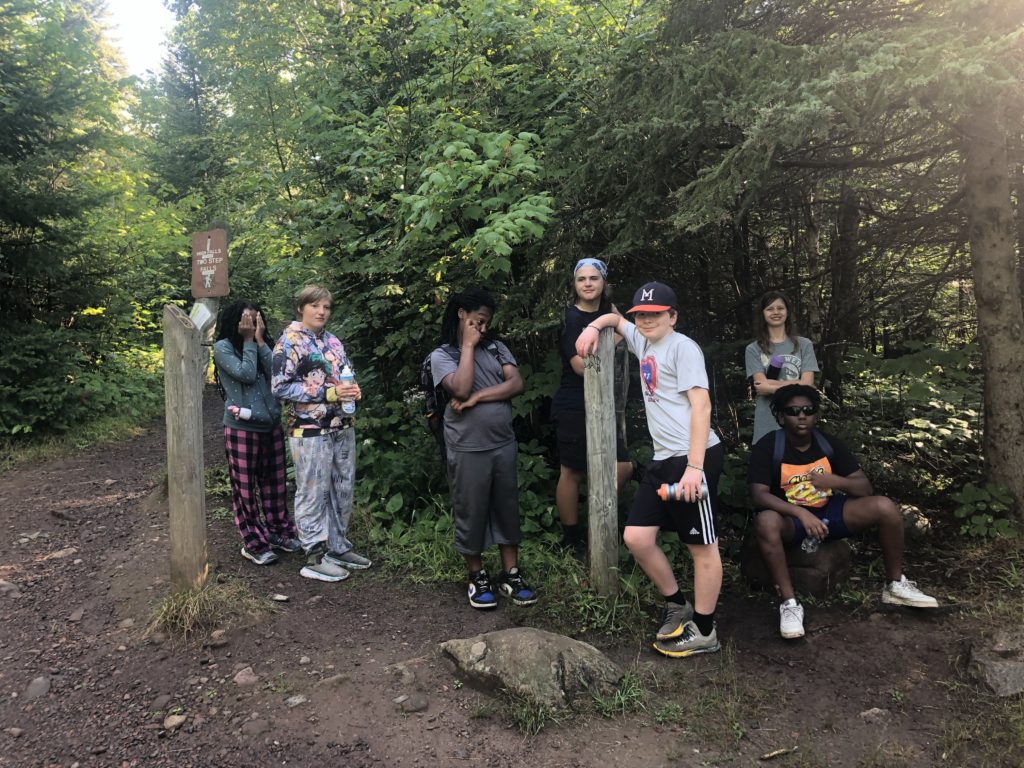 Getting to go and enjoy nature is something that The Loppet Foundation believes should be accessible and welcoming to all. These are sure to be memories to last a lifetime!