Team Birkie and LNR Collegiate group train at altitude for 2+ weeks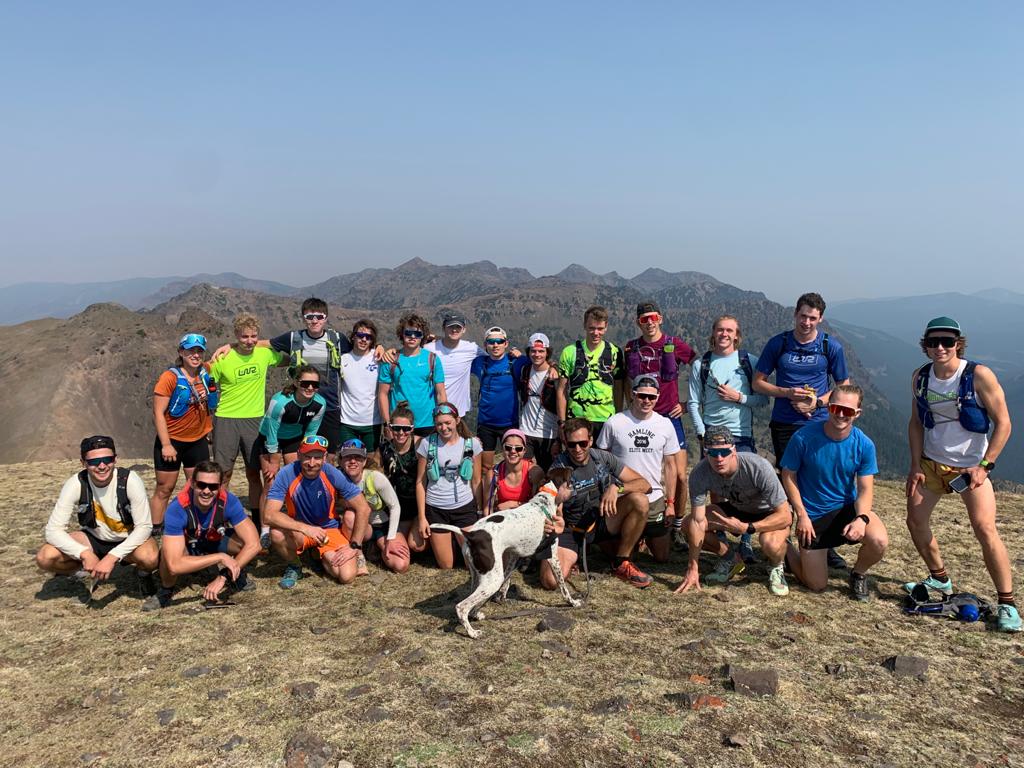 Team Birkie and the Loppet Nordic Racing (LNR) summer collegiate program just got back from a big altitude training camp in Bozeman, MT. Most of the athletes spent two full weeks there, while a handful spent three. The goal of this training camp was to continue to build a strong aerobic base by doing a high training volume consisting of mostly distance training.
As coaches, we felt spending two+ weeks at a high altitude would be the best way to continue to build a strong aerobic base – which will help carry the athletes into the fall and winter when training and racing intensity really picks up. Check out this article explaining the physiological benefits of training at altitude: Research shows a three-week traditional altitude training increases hemoglobin mass and red cell volume in elite biathlon athletes! Another reason we wanted to have the athletes spend some time at altitude was to help prepare for the U.S. National Championships this year, which will be held at altitude in Soldier Hollow, Utah. 
During our camp, the athletes displayed excellent professionalism – prioritizing training, recovery, and nutrition every day. With such easy accessibility to the mountains right from town, we had some beautiful training sessions, making it easy to really pack in the volume! We linked up with the Bridger Ski Foundation (BSF) team, coached by 4-time Olympian Andy Newell, for a long double pole session through the country roads just out of town. Also, our Team Birkie athletes did a rollerski session on the rollerski treadmill at the exercise physiology lab at the MSU campus with the assistance of Dr. David Heil. 
Overall, the camp was extremely productive, and the athletes put in some serious training! Looking forward, the crew is back in the Twin Cities recovering and gearing up for another solid training block before the college athletes head back to their respective campuses.