Red Bull Brings Urban Portage to Minneapolis on August 28

Race by canoe or kayak with multiple portages along a marathon-distance course through the Twin Cities' urban waterways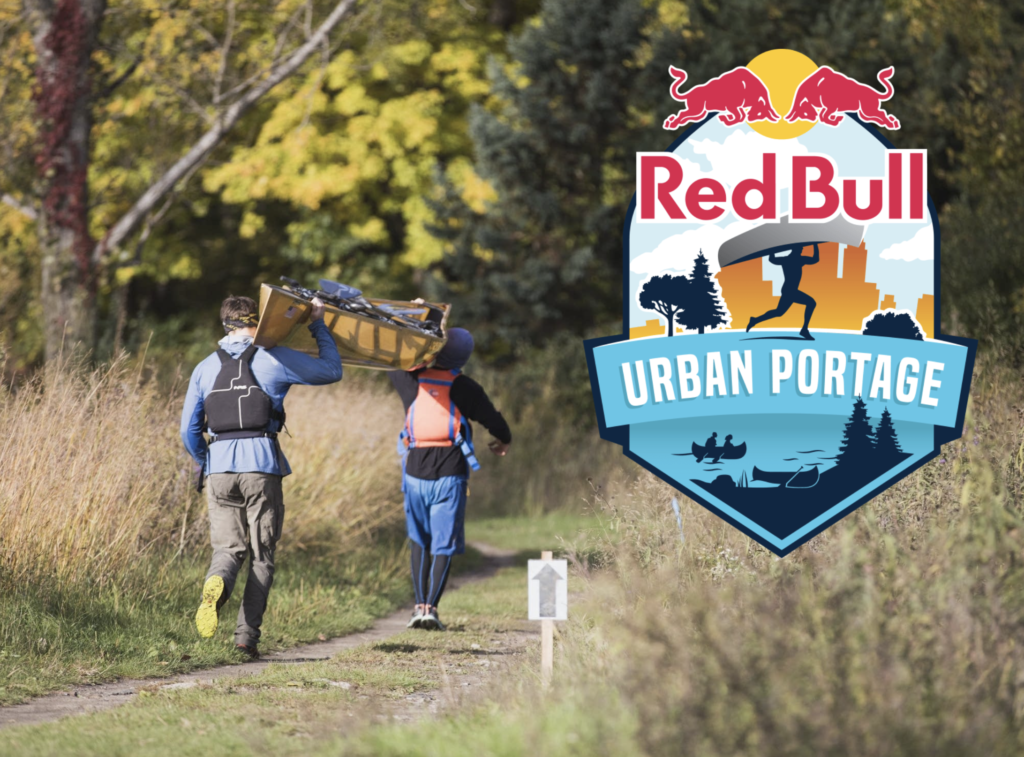 MINNEAPOLIS, JULY 8, 2021 – Red Bull Urban Portage is a marathon-distance paddle and portage race on the Mississippi River, taking place on Saturday, August 28.
Red Bull Urban Portage is the ultimate adventure race, featuring a combination of paddling, running, and navigation. Beginning at Father Hennepin Park, the course charts downstream on the Mississippi River toward Fort Snelling, before heading back upstream to the finish line at BF Nelson Park (North of Downtown). The course includes approximately 18-19 miles of paddling and 7-8 miles of breathtaking and challenging portaging. Portages are around St. Anthony Falls and the Ford Dam, with several short sections further down the river.
The race is open to all competitors age 18 or older, in four different categories: men (solo/tandem), women (solo/tandem), coed (tandem), and relay (2-4 people). Whether racing solo, with a partner, or as a relay team, the first to cross the finish line will be the Red Bull Urban Portage champion in each respective category. Cash prizes will be awarded to first place finishers in each category.
The race is produced in collaboration with the Loppet Foundation, a local non-profit organization that is known for putting on challenging events throughout the year. The Foundation's mission is to create a shared passion for outdoor adventure in the Minneapolis area.
Early bird registration runs until August 1 and is $40 for solo/tandem and $80 for relay teams. After August 1, registration prices increase to $50 for solo/tandem and $100 for relay teams. Competitors can register for the event at redbull.com/urban-portage, and Red Bull Urban Portage is open and FREE to all spectators. Complete participation/registration details and a full schedule of the event will be available at redbull.com/urban-portage.
Press Information