Northside Adventure Program continues to bring Outdoor Adventures to North Minneapolis Youth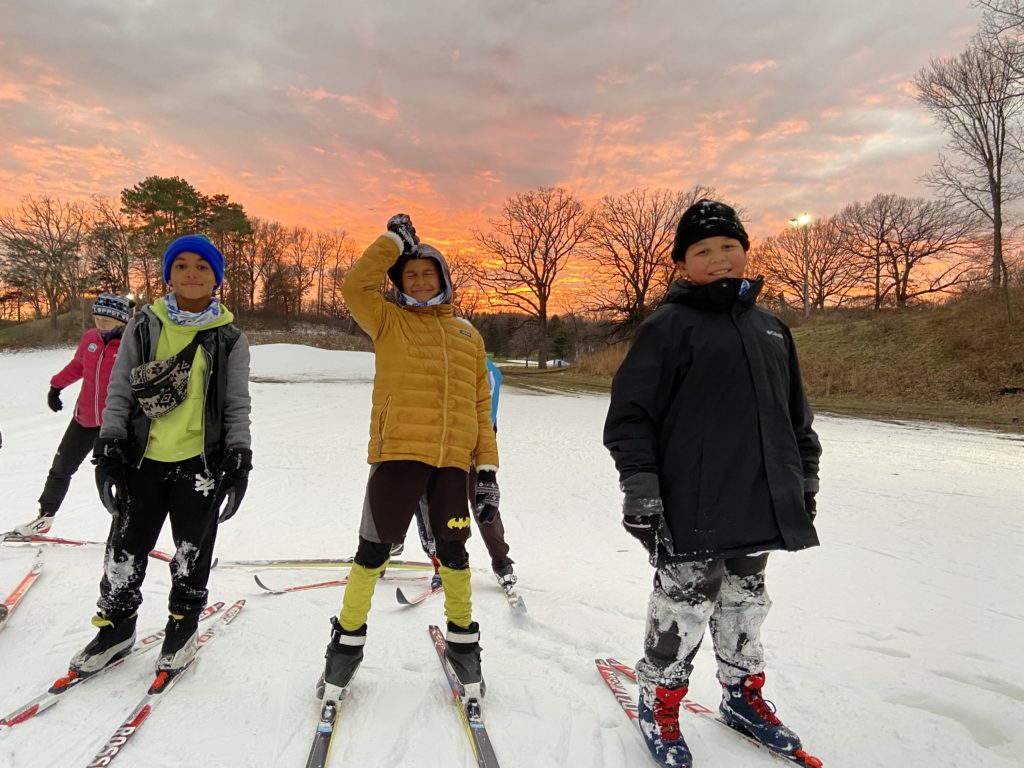 "Hey, can I do what they're doing?" asked a young boy from North Minneapolis as he watched a group of Adventure Campers bike by. Despite the fact that registration was already full for the popular summer Adventure Camps, Loppet Ski School Head Instructor Greg Klave told the young boy "yes", thus creating the Northside Adventure Program.
The entrepreneurial child didn't waste time inviting his friends and neighbors to join him in learning new outdoor activities. Greg sought permission from each of the children's guardians to join the group, and in turn received interest from some of them in assisting the group! Before long, the program grew to 12 children who were doing bike rides and trail adventures three days per week.
In the late summer, Mary McKelvey joined the group as a coach, allowing Greg and Mary to divide the group by skill level so they could better cater to each child's needs.
In late fall, the parents and kids were asked if they wanted to continue the program with skiing in the winter. Everyone, including several parents, was excited to give the new sport a try. The children, ages 5 to 14, embraced the cold weather and loved it. They learned classic skiing first, which the group dubbed "Original" skiing. They also gained confidence in skate skiing. At least eight adult family members also became proficient in classic skiing, while two tried skate skiing. Season highlights included learning to ski down hills, skijoring with Mojo, going off jumps, playing pillow polo and tag, finding wild turkeys, and going on adventures to the IceMan, Ice Cropolis, and Ice Henge.
The group participated in the TRAIL KIDS Super Ski Race Series and the City of Lakes Loppet Next Generation Loppet this year. Three of the skiers even decided to skate ski in the Next Generation Loppet because they heard it was a faster technique, though they hadn't ever skate skied yet! These youth were undaunted by the prospect of trying the new technique and kept at it, perfecting their skills throughout the season. One of the group's skiers also competed in the NorthEast Middle School Inaugural Invitational, joined a relay team, and received a prize from Olympic gold medalist Jessie Diggins's collection of race memorabilia!
Coach Greg said, "It has been a great experience, and we hope to see the program grow this season among BIPOC families from North Minneapolis."
If you are interested in joining or coaching, contact Greg Klave (klave@loppet.org).