Girls Rule the Slopes with Cool Meets Cause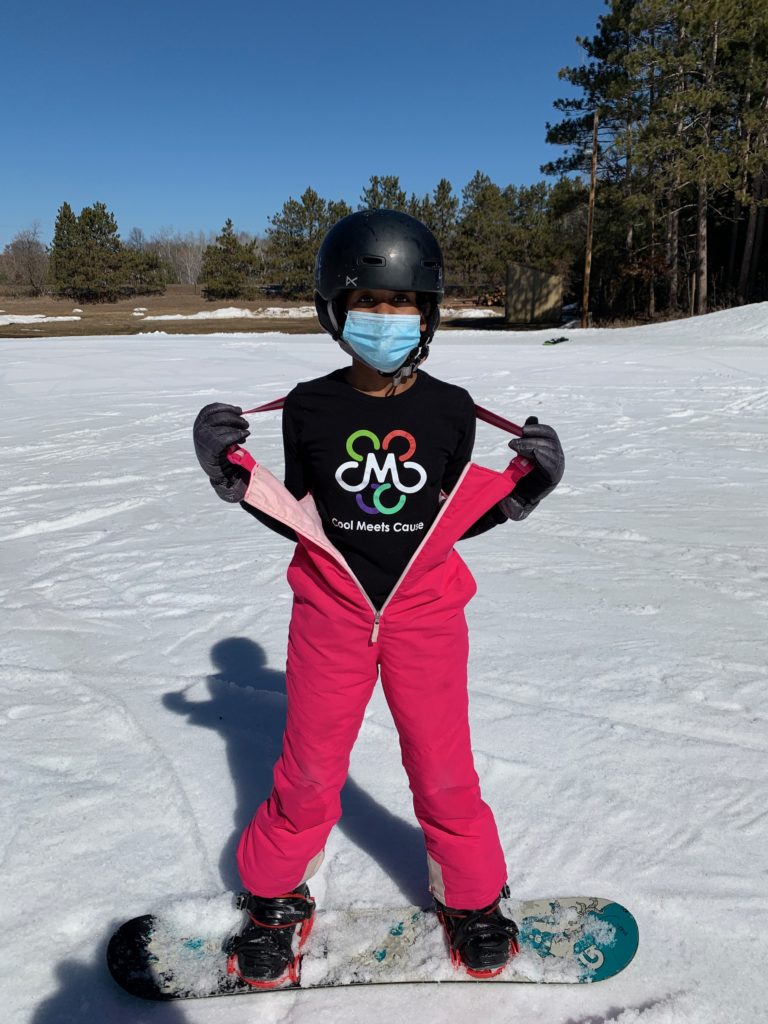 This winter the Cool Meets Cause (CMC) program brought 27 girls from the north side community to the slopes at Theodore Wirth Park! Cool Meets Cause is an outreach program for young girls to experience snowboarding and is led by 15 coaches and volunteers with a shared passion for breaking down barriers to snowboarding. The group of girls and coaches worked to create community, build confidence, and encourage an active lifestyle outdoors from January through March.
A typical day in the program begins with a meet and greet with snacks followed by assembling the equipment and gear. From there, the girls split into groups with coaches and head to the hill. Over the course of 7 weeks, the snowboarders learned a progression of skills including board stance, one and two feet step in, stopping and turning technique, using the tow rope, and building confidence on steeper terrain.
The program is spearheaded by Kyle Hansen, who recounts a program highlight – the field trip to Trollhaugen, an outdoor recreation area in Wisconsin:
The Cool Meets Cause was recently featured by INVOLVD, a video series highlighting engaged community members in the Minneapolis area. Check it out below!
Thank you to the Share Winter Foundation, the program's primary funder and partner making Cool Meets Cause possible. CMC is proud to provide a free program – offering equipment, supplies, transportation, coaching, and trail passes thanks to Share Winter's support!