TRAIL KIDS February Family of the Month – Meet the Whitaker Family

What ages are your kids and how long have they been in the program?
Callen is 13 and Helena is 11 and they have been riding and skiing with TRAIL KIDS since they were each seven. Prior to that, they were also part of the Sunday MYSL XC ski program. Our kids aren't after trying to be the top athlete on a bike or on skis, but have grown to enjoy race events over time.
They were initially apprehensive about racing, but now are starting to see progress with each event that they do. They have fun prepping and racing with their friends and even if they aren't making the podium, they're gaining confidence and appreciate what it means to leave it all out there and do the very best they can. We're so proud of who they are and love that they're developing physical and emotional skills that will serve them well their entire lives.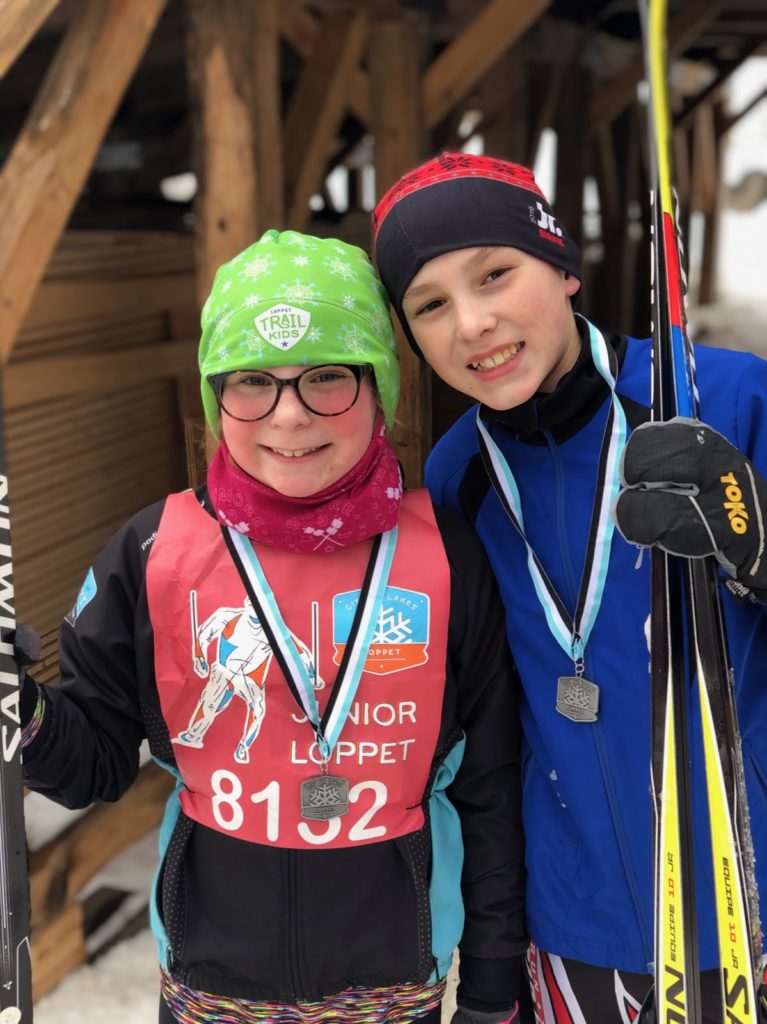 How has TRAIL KIDS programs helped your kids during this difficult time of COVID-19?
As COVID-19 set in, volleyball and soccer were canceled, leaving TRAIL KIDS as the lone program our kids were a part of that was still able to function regularly over the spring and summer. It gave our kids the ability to connect with friends (at a distance of course) and have a reliable and organized activity when the rest of life was turned upside down. The care taken to ensure the program was safe was very well done and set us at ease. We quickly found that riding at the same time and rallying with our kids afterward outside at The Trailhead was a great change of pace in our week as well.
What is your kids' favorite activity of the TRAIL KIDS program?
Helena prefers mountain biking and Callen prefers skiing, but connecting with friends and the superb coaches is their favorite piece of TRAIL KIDS.
What kind of connections has your family made with others throughout the program?
The connections our kids have made through the program have sparked friendships with a number of families that will likely carry throughout their high school careers and beyond. We now have families that we connect with for weekly rides/skis, for Loppet events, and even for events in the Hayward area. It's such a great mix of recreational folks and hard-core athletes, our whole family has found inspiration to get out and work hard on the trails. Skiing and biking are now a part of our family lifestyle and we've now invited some of our non-TRAIL KIDS friends to join and they love it too!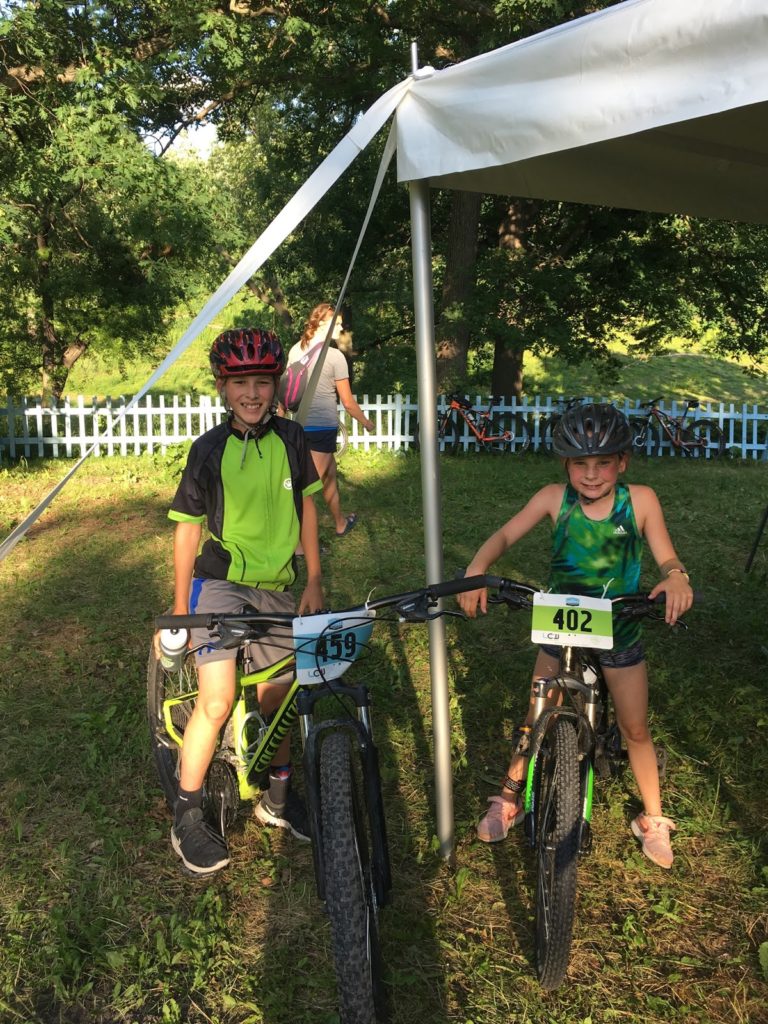 What has your involvement with The Loppet Foundation been in other areas?
We've volunteered to be mountain bike coaches, been a part of trail maintenance/prep events, and have been Loppet Foundation members for 5+ years. We've also religiously participated in many of the Loppet Winter events from the Luminary Loppet through the Junior and Adult events. My wife, Alison, has recently started taking some of the adult classes offered in parallel with the kids sessions. It's been a great way to regain confidence in riding and skating.
How many years have you coached TRAIL KIDS programs, and what have you gotten out of coaching?
I (Dave) volunteered to coach several sessions as my kids were starting the mountain biking program. Being able to actively support my kids as they learned new skills was excellent. I loved getting a chance to learn strategies and skill development ideas to keep my kids growing, but it was also extremely rewarding to help other kids learn and gain confidence in their riding as well. There's no doubt coaching made me a stronger rider as well.