LNR athlete Renae Anderson checks in from World Junior Championships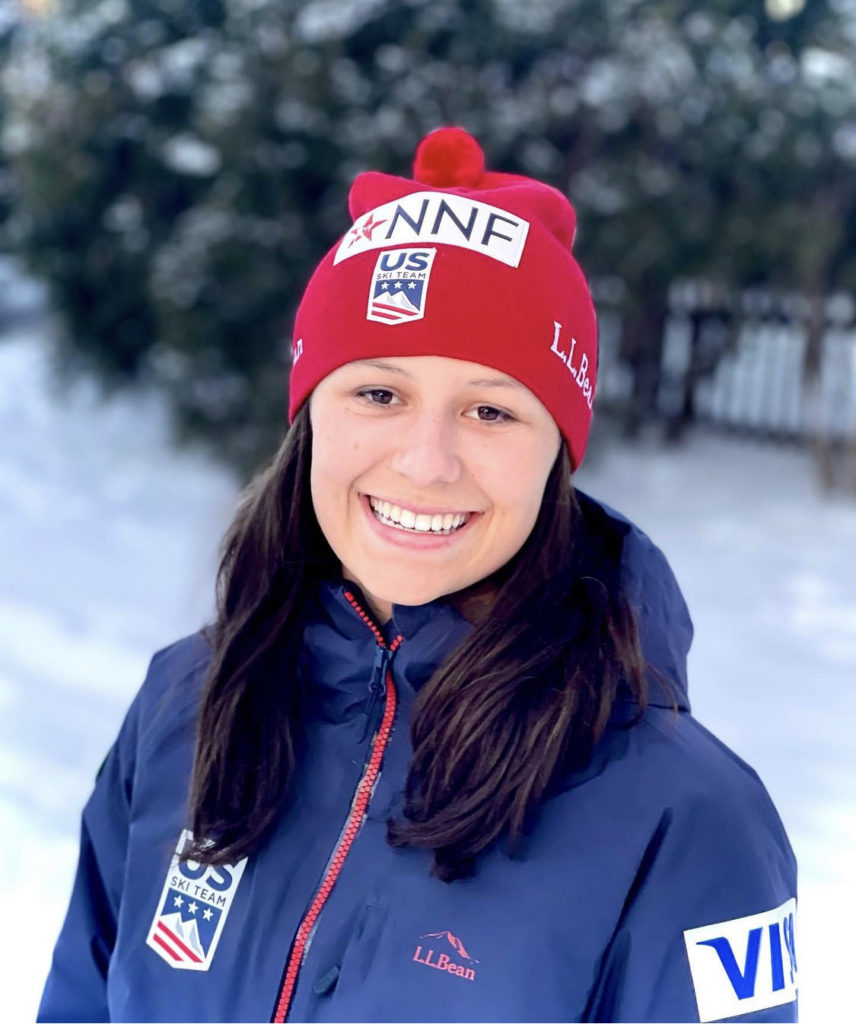 Loppet Nordic Racing's 22-year old Renae Anderson has been named by U.S. Ski & Snowboard to represent the United States at the 2021 U23 and Junior FIS Cross Country World Championships, Feb. 8 – 14, in Vuokatti, Finland.
Renae has been a long-time Loppet Nordic Racing athlete, earning state and national recognition while training with LNR during her years at Hopkins High School. During the pandemic, Renae chose to take a gap year from Bowdoin College and returned home to train with the LNR High Performance Team, which is coached by 2010 Olympian and 2015 FIS World Championship medalist Caitlin Gregg. Renae has also been working since Fall 2020 as the Loppet Foundation's Development Coordinator.
The U23 Junior World Ski Championships is an international racing event for nordic skiers under 23 years of age. Chosen as one of 5 women (and two alternates) nationwide to be named to the U23 Team, Renae was the only representative this year selected from the Midwest region. Renae earned her position on the team after skiing to 11th place in the 1.5K Freestyle Sprint and 8th place in the 10K Classic Distance FIS-sanctioned races in Soldier Hollow, Utah, on Jan. 2 & 3.
According to U.S. Ski & Snowboard, "The ongoing COVID-19 pandemic has presented some challenges in selecting this year's teams. In September, the cross country community decided to cancel all national-level competitions in favor of a more regionally focused competition calendar. This decision allowed athletes the individual choice to travel, or not, based on individual circumstances. Thus, U.S. Ski & Snowboard maintained the written objective selection criteria such as top 30 World Cup, and sub-50 FIS performances for men and sub-60 FIS performances for women. For the remaining nominations, U.S. Ski & Snowboard committed to a discretion-based system where both historical and current seasonal performances through January 3, 2021, would be included in the selection evaluation."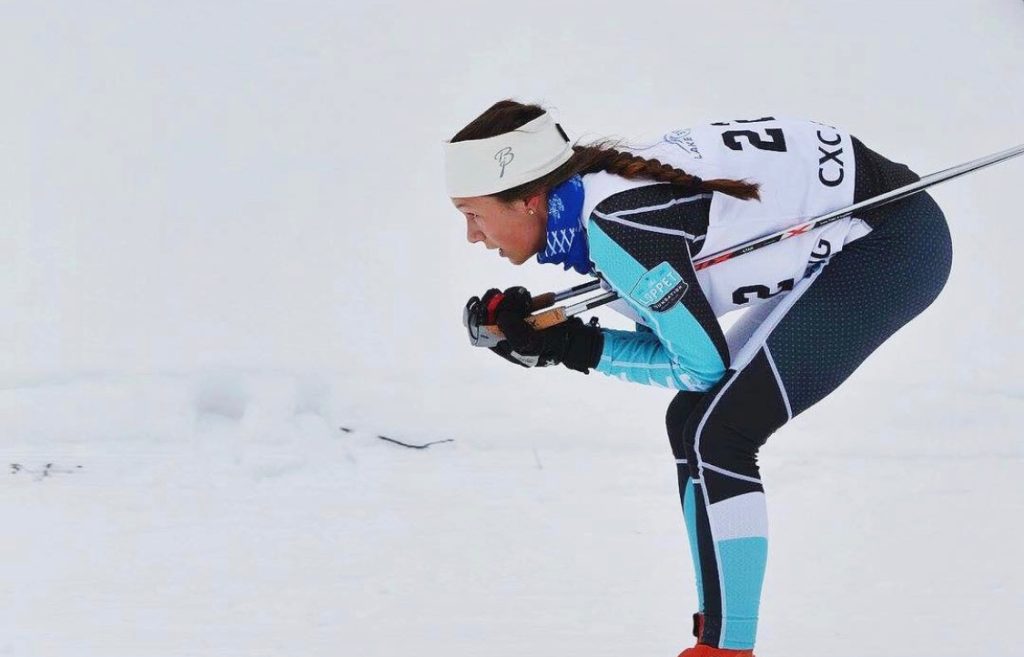 Renae Anderson will be checking in throughout her trip and posting information below about her experience racing in Finland. Stay updated here on her journey by reading below and watch her on the U23 World Championships livestream, beginning with the 10K Freestyle event on Jan 12.
COVID-19
I'll condense the COVID-19 details here so that it's not all I talk about: We were tested 48 hours before we boarded the first plane, again before we boarded our flight to Amsterdam, upon arrival, and every other day since, for a grand total of 7 tests up the nose. COVID testing is one of the only times we see the whole team at once (outside, spread out), so there is a silver lining.
Travel
We arrived in Vuokatti, Finland on January 31st after a long journey of 4 flights and a 2.5 hour bus ride to cap it off. Our first few days were filled with slow, easy skiing and many hours spent in our rooms – eating meals, recovering, and staying distant from teammates.
The skiing here has been some of the most beautiful I have ever experienced (aside from Theodore Wirth Park, of course). Vuokatti has 300k of groomed trails open, and with lots of snow, low sun, low temperatures, the views are breathtaking every day. I am reducing my training volume in preparation for the race on Friday, but it is hard to resist skiing big hours in this place.
Sample Schedule
8:00am: Breakfast (a lot of bread, cheese and meat, croissants, hard boiled eggs, coffee, oatmeal)
9:30am: Ski for about 75 minutes – 4 x 4 minutes of "10k race pace" for my final sharpening intervals before the race
11:30am: Lunch – often some sort of meat, potatoes, bread, salad, fruit, juice
12:30-5:00pm: Down time – I spend my down time working remotely as the Development Director for the Loppet Foundation!
5:00pm: Afternoon Jog – I try to jog in the evening almost every day – it feels nice to move a little after hard intervals and sitting on the couch all day. I keep these between 15-30 minutes. Some days we walk up the alpine hills and slide down them
5:30-7:30pm: More down time for work. Some of my roommates are taking classes, so we have a nice amount of time in the day to get things done
7:30pm: Team zoom meeting
8:10pm: Dinner – we are no longer surprised when the meat turns out to be Reindeer instead of beef. The dinners have been pretty good!
9-10pm: My apartment has been watching How I Met Your Mother on Netflix together
10:00pm: Lights out – took a while to adjust to the new time zone (8 hours later than Minnesota)
The atmosphere is very fun here – I have enjoyed looking around at all the different countries' race suits, as well as admiring the high level of skiing of everyone here. I am so excited for the opportunity to be part of this competition, and couldn't be more thankful for the help of the Loppet Foundation to get me here.
Pre Race Emotions
I think that one of the most influential factors in a good race day for me is my confidence and mindset going in. Knowing that I had travelled around 24 hours to get to Finland for one race against the best U23 skiers in the world allowed plenty of opportunity to feel pressure! The vast majority of the trip was spent in our rooms to avoid COVID-19 risk, which was another reason that focusing on the positives of each day was important – to ensure that the looming races were not all we thought about in the days leading up. I try not to allow my happiness to depend on one race outcome, so my mindset was something I put in effort to prioritize throughout the trip.
Race Day
At this point (day 13) of mostly sitting in the apartment with a little skiing each morning, I was READY to race! The sun was shining and it was a relatively warm 12 degrees Fahrenheit day. I was proud to be from Minnesota, where it was much colder than central Finland at the time!
My race morning looks like this:
4 hours before – Breakfast: I ate what I'd been eating all week – some bread with meat, cheese, and cucumbers, as well as a hard boiled egg. This isn't my usual pre-race breakfast, I usually have a bagel. I used to insist on eating the same breakfast on every race day, but I've eliminated a good amount of stress by changing up my breakfasts and realizing it doesn't affect my race as much as I once thought.
2.5 hours before – Jog 10-15 min: Race morning jogs help wake me up and calm some of the nerves.
2 hours before – Banana and Coffee. This race was at 1pm, so I had a snack to help tide me over from breakfast. I like coffee because it helps me focus and gets me a little antsy to race.
1 hour before – Warm up: About 1 hour total skiing including 2x3minutes of just below race-pace, then 2×1 minutes of race-pace, and a few 10 second sprints.
15 minutes to start – Put on my bib and ankle chip, run around to stay warm, make my way to the start pen.
Start: I took off my puffy jacket as late as possible, and set my sights on catching the skier ahead of me!
It was very cool to race in that atmosphere. I was in awe of the (many) women who passed me, and I was fueled by everyone around me to keep pushing myself up those hills. It was one of the hardest courses I've ever skied, and the cold weather made the snow slow on top of it. I was happy with my effort and inspired to keep improving my skiing after getting a taste of the next level.
After the race pressure was off, I made the most of the next few days by skiing on new trails, jumping in the lake through a hole in the ice, and going in the sauna to honor the Finnish lifestyle.
Thank you to everyone who supported from afar, watched the livestream, or sent encouragement! Having the support of the Loppet community was incredibly special and gave me even more motivation to represent my club well. I am so thankful for this experience, and excited to get back to my favorite trails at Theodore Wirth Park. 🙂