Inaugural Northeast Middle School Ski Invitational Recap

This past Saturday, February 20th was the inaugural Northeast Middle School Ski Invitational for all of the Loppet Foundation's Junior Loppet teams, held at Columbia Golf Course Ski Trail. In attendance were Junior Loppet participants from Northeast Middle School, Anwatin Middle School and a brave 5th grader from the Northside Adventures team, ready to race the older kids.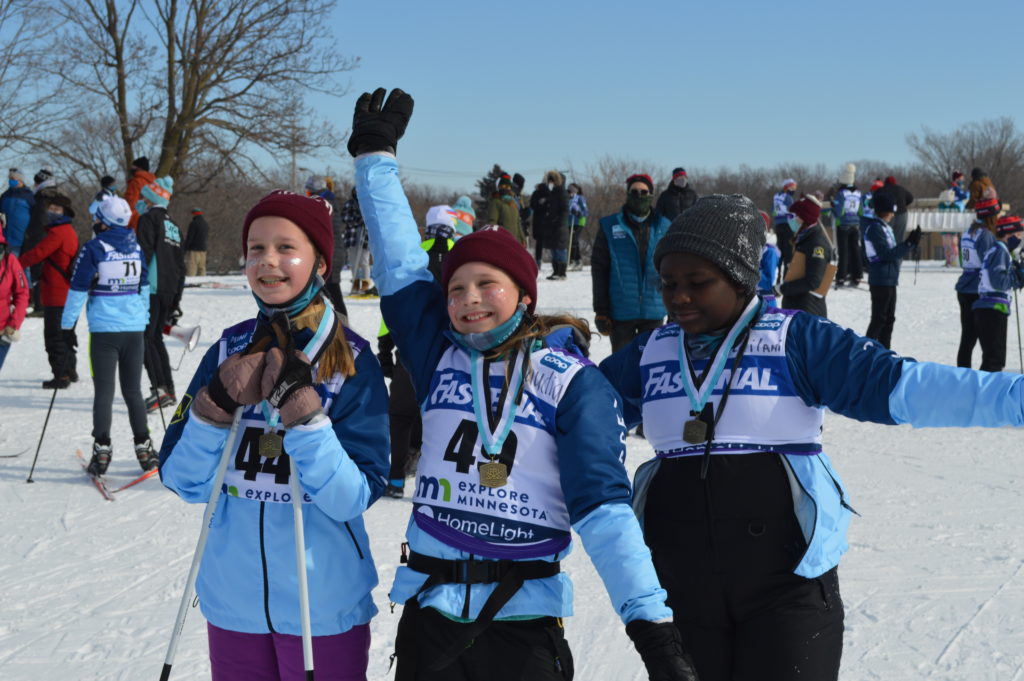 The first event was the individual race. Each racer could choose between a 1K or 3K and classic or skate. Most opted for the 3K skate, but there was some tough competition throughout! Coaches at the finish line were encouraging racers to lunge to finish the race, resulting in quite a few photo finishes and almost as many falls. The racers were all smiles though as many completed their first ski race.
The second event was the team relay. Each of the schools divided their racers into groups of four and each completed the 1K course before tagging the next teammate. It was a fun way to finish off the race day and build a sense of comradery amongst the teams.
Jessie Diggins' father Clay was also in attendance to cheer on the youth racers. Before racers headed to the start line, he let them know about Jessie's signature glitter and offered to put some on any racer that was interested (you'll see many in the pictures who took him up on his offer). He also gave out medals that Jessie won as a youth to give to the race winners, bibs she wore at many of her events as prizes for youth and signed posters of Jessie. After the award ceremony, every youth in attendance walked away with a piece of Jessie Diggins history to motivate them at their next race!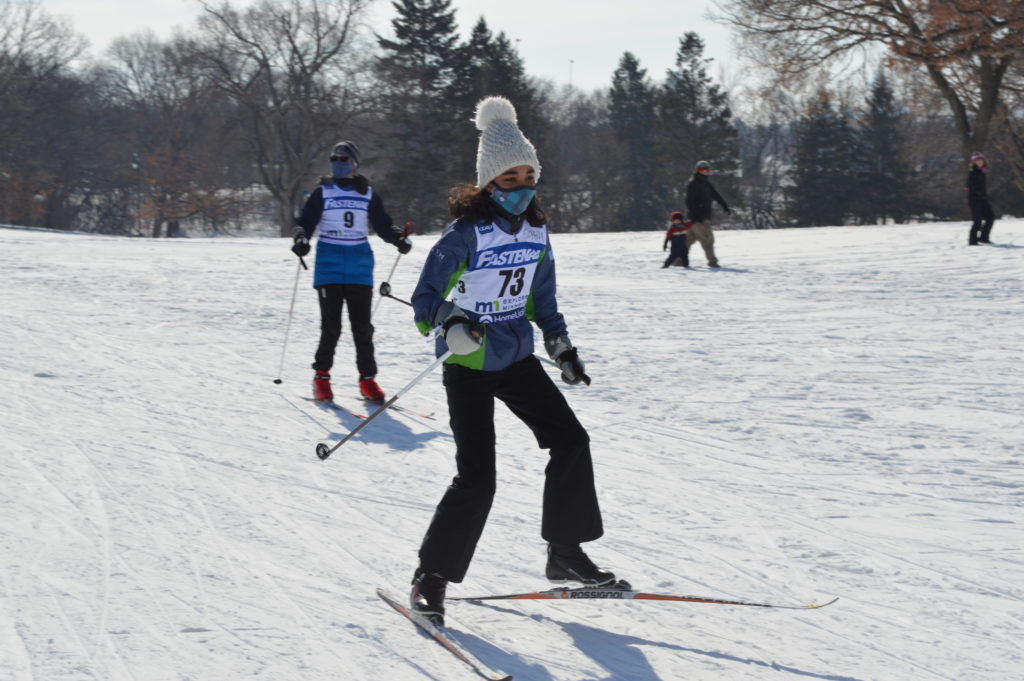 Thank you to the Northeast Middle School Junior Loppet team, coaches and parents for organizing and hosting this great inaugural event!The Junior Loppet program is a year-round, after school program that empowers Minneapolis middle schoolers through healthy outdoor activities like cross country skiing, mountain biking, trail running, orienteering and paddling. We focus on partnering with middle schools and youth in north Minneapolis. The program occurs 2-3 days per week after school, and throughout the summer. Students also participate in events, races, and weekend camping and training trips. The program uses outdoor adventure to help middle schoolers build healthy habits, social and emotional skills, and personal connections that promote success both on and off the trails.