Boulder Nordic Sport (BNS) Opens New Shop in The Trailhead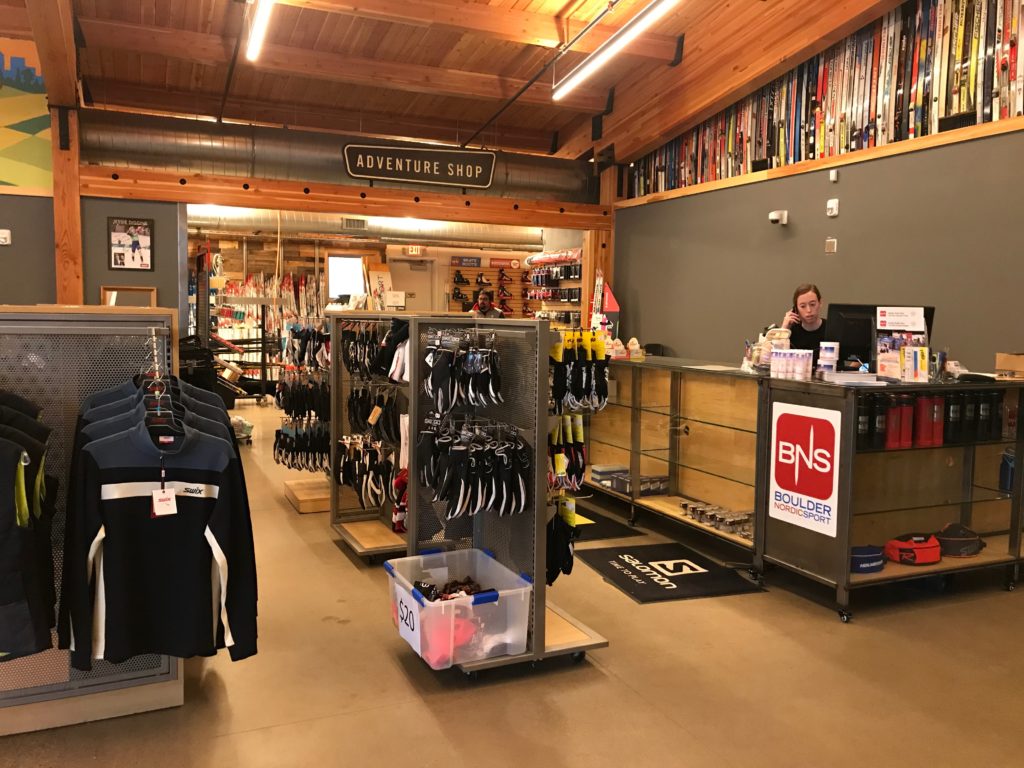 The Loppet Foundation is excited to announce our new partnership with Boulder Nordic Sport (BNS). The nationally-recognized ski shop has formally opened their new Midwest location today in The Trailhead at Theodore Wirth Park in Minneapolis. BNS has served the Twin Cities area since 2014 from its former location in Bloomington.
"This move represents a unique opportunity to serve the Midwest skiing and cycling communities, putting our world-class staff, products, and services steps away from some of the best skiing and mountain biking in the Metro area," says BNS Founder, Nathan Schultz. "The new venue allows BNS to help more skiers and cyclists get the most out of their sports—from beginners on their first rentals, to those looking to perform at the national and international levels."
In addition to the sales, ski service, and stone grinding already offered by BNS, Boulder Nordic Sport will also provide a full range of rental equipment from basic touring gear to high-performance demos. During the summer months, Boulder Nordic Sport's sister company, Boulder Cycle Sport, will take over with a full-service bike shop. Retail sales, rentals, and bike service will begin in spring 2020.
"We are excited about our new location," says BNS Midwest manager David Chamberlain. "The move to the Trailhead puts us on the front door of some of the best skiing in the Twin Cities and will allow us to build on our goal of providing the best Nordic ski service possible."
The former BNS Midwest location on Penn Avenue in Bloomington, MN closed at the end of September, and the new Trailhead location is now open for business; hosting all Midwest sales and operations, including stone grinding, ski fitting, waxing services, and ski sales.
"We're very excited to be partnering with the Loppet Foundation to help support their mission of creating a passion for year-round outdoor adventure," says Schultz. "The Trailhead and Theodore Wirth Park itself create incredible possibilities for getting outside, being active, and connecting with nature. It's inspiring to be a part of it."
BNS is currently hiring to round out its winter staff and is looking for cross-country ski and cycling sales and service staff. Interested parties are encouraged to email a resume and cover letter to jobs@bouldernordic.com. More information on BNS jobs can be found here.
---
Information about Boulder Nordic Sport and the new BNS Magazine are available at www.bouldernordic.com.
bouldernordic.com · 952-303-5683 · 877.BNS.SKIS (267.7547) · Facebook (bouldernordic) · Twitter (@bouldernordic) · 1221 Theodore Wirth Pwky, Minneapolis, MN 55422