2019 CityTrail Loppet Recap


Chilly temperatures, muddy trails, and lots of rain didn't stop our 538 racers from taking part in the CityTrail Loppet. This annual urban trail run is a favorite for athletes, as it's unique mix of paved and packed trails makes for a course that takes racers through some of the coolest parts of the city. The 2019 CityTrail Loppet was no exception, though the particular weather conditions did provide some added challenge for racers — which, in the Loppet way, was met with playful energy and plenty of grit!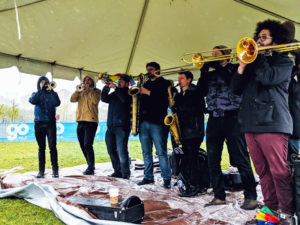 While the weather conditions from this weekend might have caused many runners concern and raised eyebrows, the Loppet community was unsurprisingly enthusiastic from the start line in downtown Robbinsdale all the way to the finish in the Minneapolis Sculpture Garden. At the finish line party, participants were seen comparing muddy calves, swapping stories from the trail, and toasting to a job well done in the Surly Beer Garden over sweet tunes from McNasty Brass Band.
From the run clubbers who have been training all spring for this race, to the last-minute registrant who only decided to sign up after realizing the bakery was closed and donuts were out of the question, we had an amazing turnout of racers for the 2019 CityTrail Loppet. Temps in the low 40s, ongoing rain showers, and lots of smiling faces on the trails came together today as a reminder of what we already knew — that there's no such thing as bad weather. As long as we're outside and active together, it's always a great day!
10-Mile Results
More than 300 people showed up to race in the 10-Mile with an average time of 1:36:29 overall. In the women's category, Alex Sharp, Vivian Hett, and Erica Wagner took first, second, and third places. The leading ladies hail from Minneapolis, Burnsville, and Duluth, respectively. On the men's side, Brian Gregg of Minneapolis took first place, with Karl Nygren of Orono and Louis Sigtermans following in second and third places.
10K Results
The 10K race saw over 200 participants line up for their point-to-point adventures, with an average completion time of 1:08:50. Leading up the pack, Alex Nemeth of Sartell, Tres Green of Hopkins, and Will Nemeth (also of Sartell, MN) took first, second, and third places in the men's category. On the women's side, Caitlin Gregg of Minneapolis, Christina Roberts of St. Louis Park, and Elsa Bergman of St. Louis Park led the division in first, second, and third respectively.
Volunteer Highlights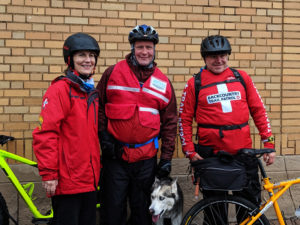 Without a doubt, this race could not have been made better by our fabulous volunteers. Carl Holmquist and his team of course marshals did a fantastic job of making sure racers were safe and on the right path throughout their races. David Bitner and his crew were also critical in making sure racers could find their way, working over the past few days on marking and re-marking the courses for each race. As per usual, our amazing medical team led by Mark Bixby were onsite providing exceptional support for our racers both on-course and at the finish. And of course, Paul Dingels and the rest of the aid station volunteer team did an outstanding job of providing encouragement to racers through fuel, high-fives, and lots of cheers. As with any event, there is so much work and so many people that go into making it a success. We're just so thrilled to have the support of our amazing community behind us, stepping up to make each event possible. Thank you Loppet volunteers!
Thank You to Our Partners!
We're so grateful to our wonderful sponsors who keep showing up in support of outdoor adventure. Thank you to North Memorial Health for sponsoring the Loppet medical team and hosting an aid station along the course. Big ups to Surly Brewing Co. for providing our finish line libations and bringing a team of damn good volunteers to support that effort. Big shout out to Lake & Irving for making our Surly Beer Garden possible by helping us to cover the insurance requirement. And of course, a big shout out to Go Radio for shouting out our race on air and spreading the word about our good work in Minneapolis.
And thanks to all of our racers who came out and made the 2019 CityTrail Loppet such a special day. Our events are transformed into epic adventures by the people who sign up, show up, and have a ball with us in the great outdoors — THANK YOU!