Franklin and Northeast Middle School On the Go: Afton State Park

Evan Bonneson, Loppet Coach
On Tuesday, August 7th, ten Loppet middle school adventurers from Franklin and Northeast met with their coaches — Ben Bauch, Dave Mott, and myself — at The Trailhead in Theodore Wirth Park for a three day getaway to Afton State Park. After a quick lunch we departed and made the short trip out of the city to the hilly park on the river.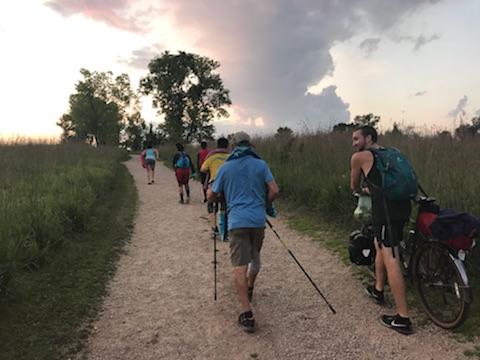 When we arrived in the park we prepared for the longer-than-expected hike to our remote campsite on the prairie of the park. The campers traversed the steep stairs down to the river and headed up a long gravel packed path towards the campground. After some campsite confusion we found our new home for the next two nights and made ourselves at home.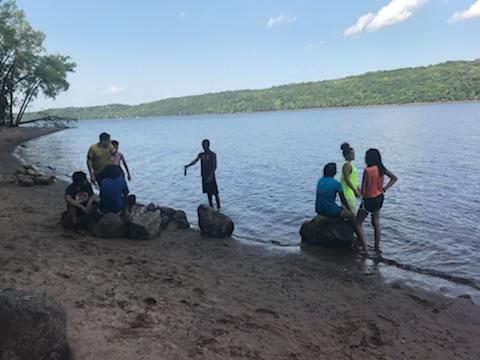 Once we were settled we donned our swimsuits and headed for the St. Croix River. Our adventurers enjoyed a fun evening at the beach and a riverside attempt at fine dining featuring Jambalaya crafted by coach Ben Bauch. Some of the kids even decided to give the kidney beans a try. Everyone filled their bellies and made the uphill hike back "home" to our tents for a campfire. We learned about keeping our park clean and how to respect our fellow campers.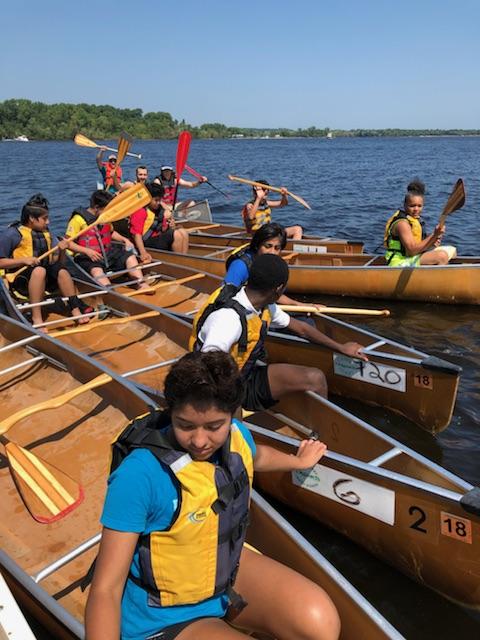 Wednesday came before we knew it and we hiked back to the parking lot for oatmeal with brown sugar and optional fixings of raisins, bananas, and chocolate chips. The campers played some volleyball while the coaches were pondering what grain-to-water ratio would produce the perfect oatmeal. Once everyone was fueled up we made tracks for the Afton Marina with canoes in tow. Everyone lended a hand unloading the canoes and making them seaworthy, and we all put on our life jackets and paddled out down stream.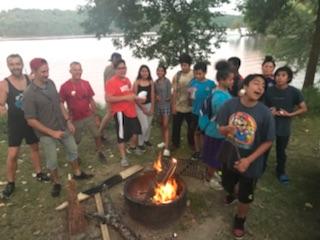 After a few minutes of learning by doing, all the boats were doing just fine with a little guidance. With a few photo ops and only one boat-flip we tuckered ourselves out after about an hour and a half of fighting the current and the wind, and beached our canoes for lunch. At a park in Afton we played kickball, which came to a tie, and decided the winner would be whichever team could make the best s'more later in the evening. We then enjoyed a delicious dessert at the locally famous Selma's Ice Cream Parlour. That evening we swam in the river, had a fire, and cooked our dinner over the fire. Corn on the cob is great on a fire, and hot dogs never fail to please! Even the baked beans were a hit! We rounded out the evening with a game of hide and seek then hiked back to camp in the dark.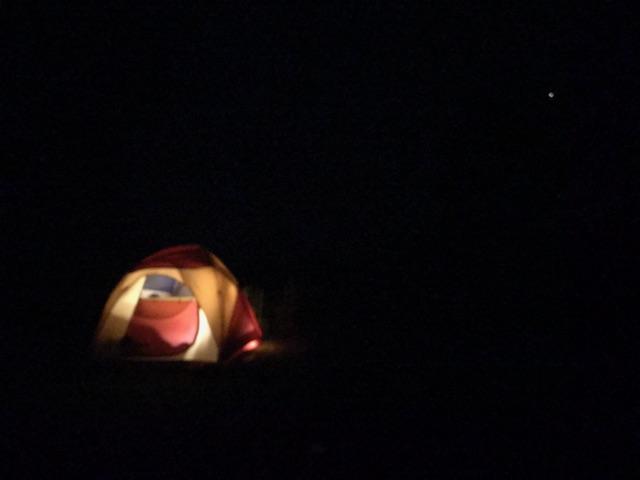 On our last morning we woke up, packed up, and savored another fine dining experience ala expert-camp-stove chef Ben Bauch who prepared us a whole box of the finest pancake mix and there were even enough leftover chocolate chips to make some extra tasty ones. The pancakes were paired with sides of "must-go" or , in layman's terms, all of our leftover food from the trip that must go. At this point we made final hike out of our temporary home and hopped into the vans to return to Minneapolis. Thursday came too soon for a lot of our campers and more than a few were asking when we would have our next trip. We're all looking forward to another getaway!