TRAIL KIDS Mountain Bike Team Expands!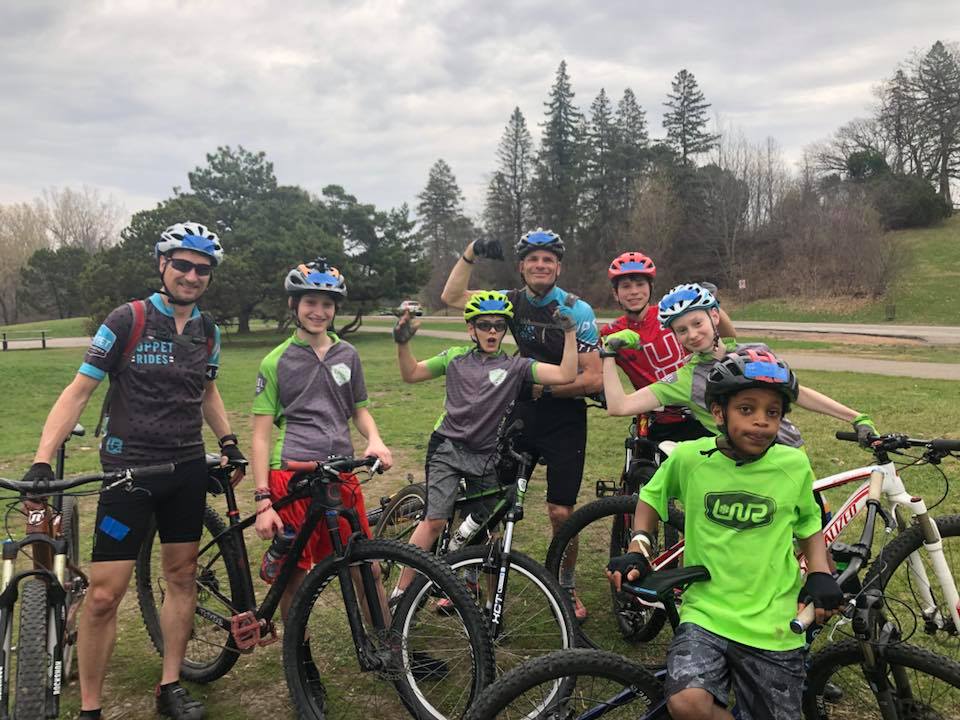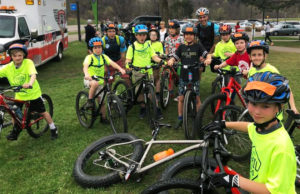 TRAIL KIDS launched their mountain bike program with nearly ninety youth for the kick-off session held May 3. Penn Cycle's support ambulance and staff came out to help the coaches with safety checks before they began their skill stations and riding the trails.
The increased growth in our mountain bike programs has created a need for recruiting and training more coaches.This May we will have some of our coaches go through the IMBA level 100 certification program so that we can then train other coaches with the same mountain bike skill and language for our current curriculum.
New this year — TRAIL KIDS is offering a Girls Rock Mountain Bike program for girls ages 7-14 and meeting on Monday evenings May through July. TRAIL KIDS is also expanding its regular Tuesday/Thursday evening program to three locations: Wirth, Elm Creek and (new this year!) Lebanon Hills.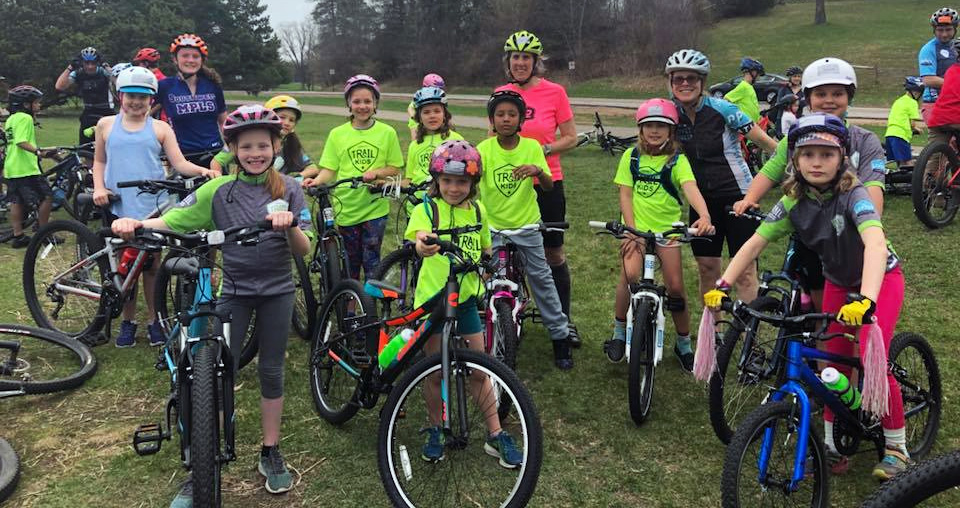 Former professional mountain bike racer Kyia Anderson coaches Girls Mountain Bike Clinic
Thirty girls and moms came out to attend the third annual TRIAL KIDS Girls Mountain Bike clinic held May 6 at Wirth Park. The clinic started with an inspiring talk given by Kyia Anderson. Kyia is a retired professional mountain bike racer with numerous top 10 results in the World Cup and National events. She has returned to some racing and last year won the Ore To Shore, Chequamegon, and numerous other Midwest events. The focus of the clinic was to help young girls gain confidence on mountain bikes, have fun and hopefully fall in love with the sport of off-road biking. The youth were rotated to different stations and learned some basic mountain bike skills such as neutral/ready position, climbing/descending, ratcheting, riding skinnies, and going over obstacles.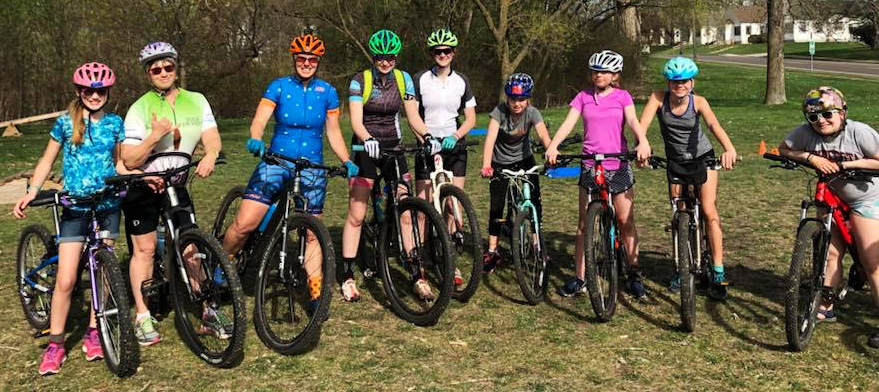 Send the TRAIL KID in your life on an adventure this summer! Explore more mountain biking programs for kids here.