Anwatin & Northeast Junior Loppet Teams' Early Season trip to Ironwood, Michigan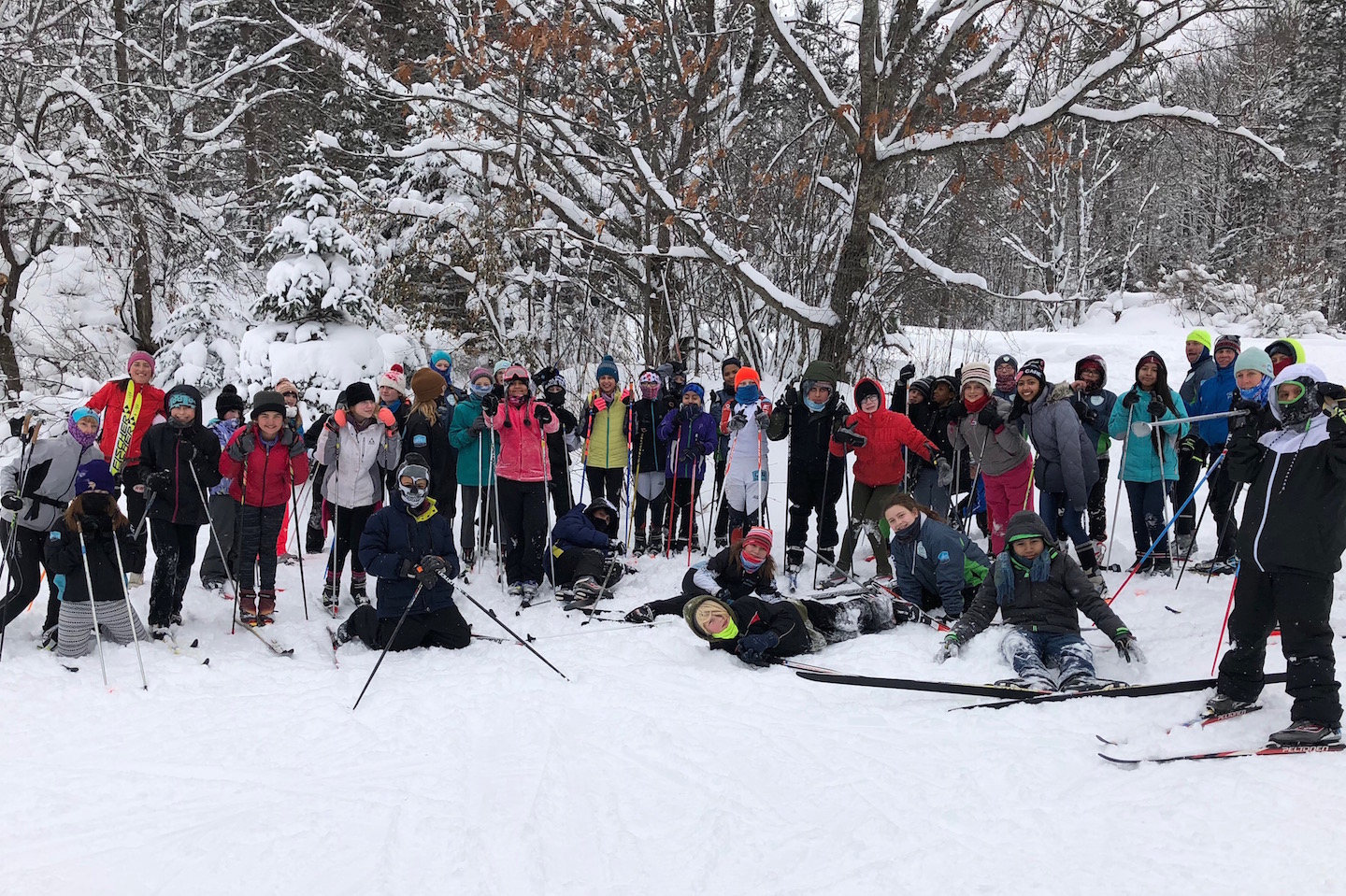 Ironwood has proven again and again that its magical lake effect snow can transform gray trails into a winter wonderland within days! 40 middle schoolers traveled through Wisconsin last weekend to seek out snow and have their first skiing experience in what I like to refer to as "real winter." We stopped at 00 Trailhead on the American Birkebeiner ski trails on Friday, ate dinner at the always accommodating Rivers Eatery in Cable, WI, and drove on into a snowstorm to reach the other side of the Wisconsin-Michigan border.
Saturday, we skied at ABR and the kids were absolutely delighted with the singletrack classic trails. Snow was plastered to the sides of trees, and trails were literally surrounded in snow. We classic skied in the morning, ate lunch and went back out for skate skiing in the afternoon. We stayed at the Black River Lodge and kids enjoyed some "King of the Mountain," hide-and-seek, and playing in the pool. We watched ski technique videos, and settled in for the night.
Sunday, we explored the longer hills of Wolverine Ski Trails, and after some specific strength relays, we took off into the woods on classic skis for a distance morning. I think we all agreed that we never wanted to leave Ironwood, but we returned home Sunday afternoon and hoped for more snow in Minneapolis soon.