2017 Surly Brewing Co. Trail Loppet Race Recap

If there's one thing that made the 12th Surly Brewing Co. Trail Loppet different from all 11 that came before, it's probably the heat. Unseasonably warm temperatures were already in the upper 70s at the 9 a.m. start of the half marathon, and humidity was high to match. But even the heat couldn't keep the racers down, with many reporting that they had a great run on the beautiful trails of Theodore Wirth Park.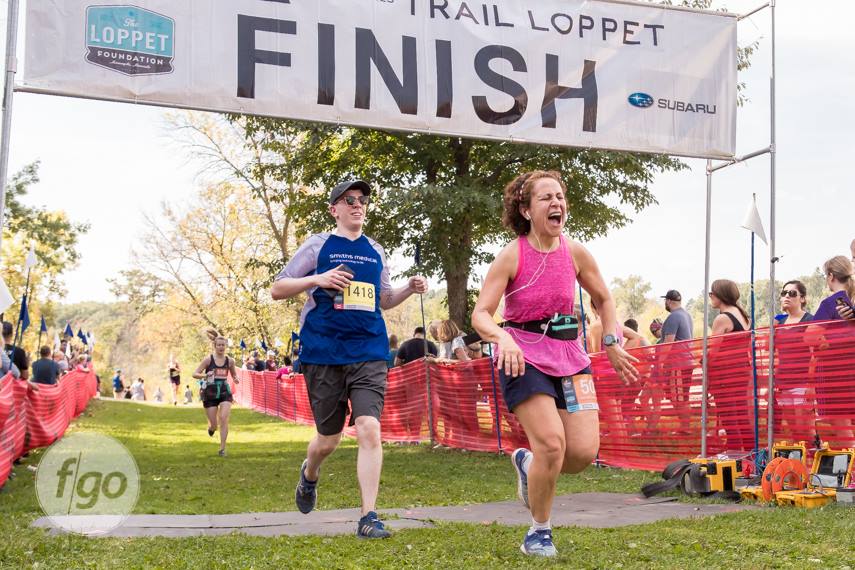 Photo: f/go
While most of the course of all three distances wound past ponds, bogs and ravines through the shady wooded trails of Wirth Park, there's no doubt that the heat had an impact on many racers' times, with an average half marathon finish time of just over 2:30, more than 15 minutes slower than 2016. To deal with the heat, race organizers brought in more than twice the usual amount of water for aid stations.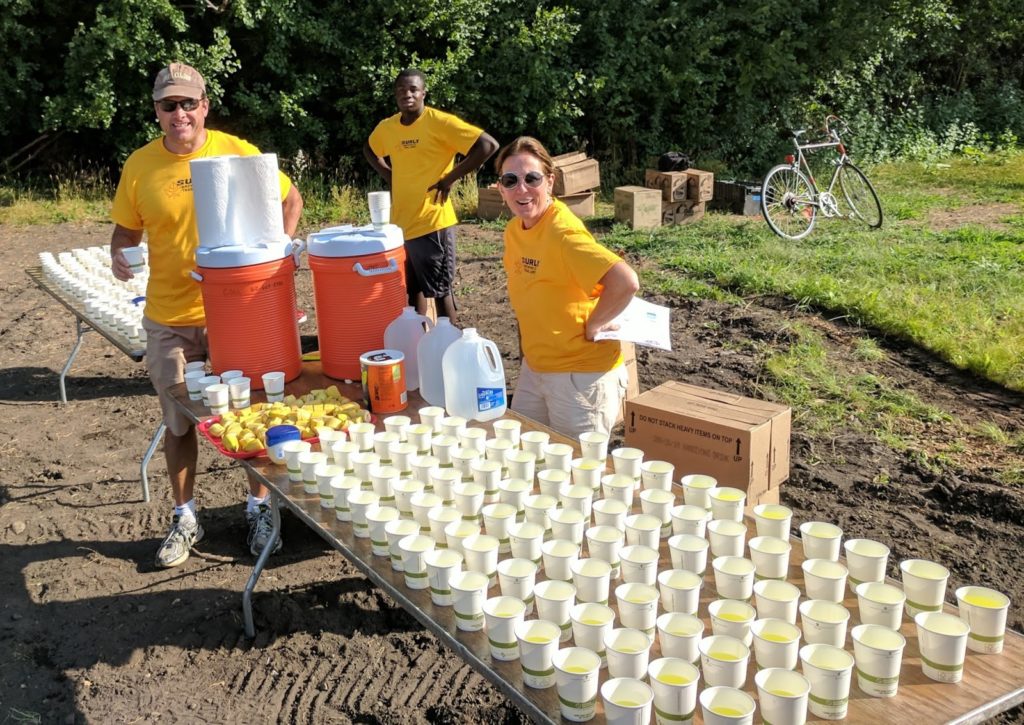 Among the field across all three trail races, there were runners from 21 different states, who ranged in age from 7 to 72. There were runners from all three Junior Loppet Teams, representing Anwatin, Franklin and Northeast middle schools, and several North Side high school Loppet team members. We also saw numerous TRAIL KIDS and Loppet Nordic Racing athletes on the trail; great representation from the Loppet Run Club; and Olympians Caitlin and Brian Gregg.
Runners in the half marathon got two exciting sneak peeks. At mile 9, they turned onto a segment of trail that's part of the five miles of new mountain bike / hiking / running trails that the Loppet is building in Wirth Park. And, they ran right by the site of the new Trailhead building, where they were among the first to get a close-up view of the back wall of the building, which went up last week.
There were a total of 465 finishers in the half marathon.
It was a tight field among the top women. First place was a repeat for the 2016 winner, Josie Nelson, 39, of Medicine Lake, who came in at 1:45. Second place went to Heather Hlavaty, 26, of Minneapolis, in 1:47, and third to Lindsay Annis, 31, of Inver Grove Heights, in 1:48. The youngest half marathon finisher, Gwendolyn Reginold, 12, of Minneapolis, had an impressive 6th place finish in 1:52.
Craig Cardinal, 34, of Northfield, took first among men with a time of 1:29. Second went to Eric Giandelone, 38, of St. Paul, who finished at 1:32, and last year's second place man, Joel LaFrance, 36, of Plymouth, came in third a mere 33 seconds after Giandelone. With his finish on Saturday, Jeffrey Gullord, 57, of Maple Grove, maintained his streak as the only competitor to have completed every Surly Trail Loppet half marathon.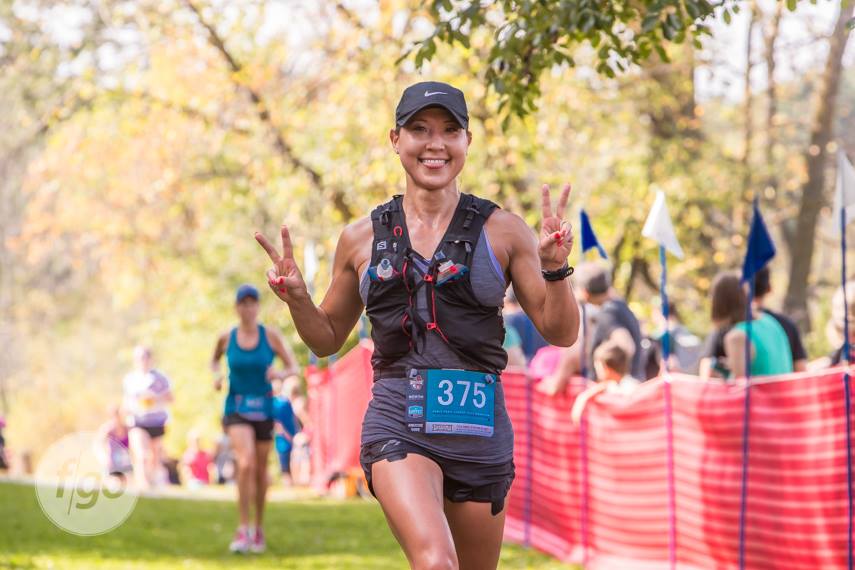 Photo: f/go
There were 424 finishers in this year's Salomon 13.1K.
Among the men, Brian Gregg, 33, of Minneapolis, took the top spot on the podium with a time of 53:32. Dennis Curran, 35, of Plymouth, took second with a time of 54:15. LNR Junior Nicholas Byrne, 19, of Plymouth, took third with a time of 56:47.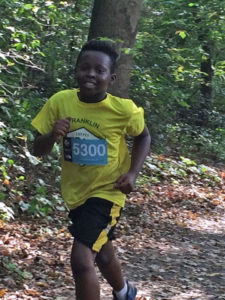 Caitlin Gregg, 36, of Minneapolis, won the women's race with a time of 59:50. In second place was Lacey Bourgois, 30, of Minneapolis in 1:02, and in third, Caitlin Durkee, 28, also of Minneapolis, in 1:03:46.
In the women's North Face 5K, first place went to Brittani Lamb, 25, of Minneapolis, with a time of 24:37. Joanne Harvala, 41, of Minneapolis took second in 24:41, and Karen Brennan, 43, of Minneapolis, placed third with a time of 25:50.
For men running the North Face 5K, James Zacchini, 44, of St. Louis Park, crossed the finish line first with a time of 18:10. Second went to Nicholas Minderman, 37, of Minneapolis, with a time of 20:08. In third was Christopher Vaughan, 35, of Minneapolis, who finished in 21:25.
In the Age Gap Relay, there were 31 registered pairs of adults and youth (there must be 10 year age gap between them). The adults took the lead off leg, followed by their younger partner, adults again on the third leg, and kids bringing it home! All racers had to navigate a series of hay bale obstacles.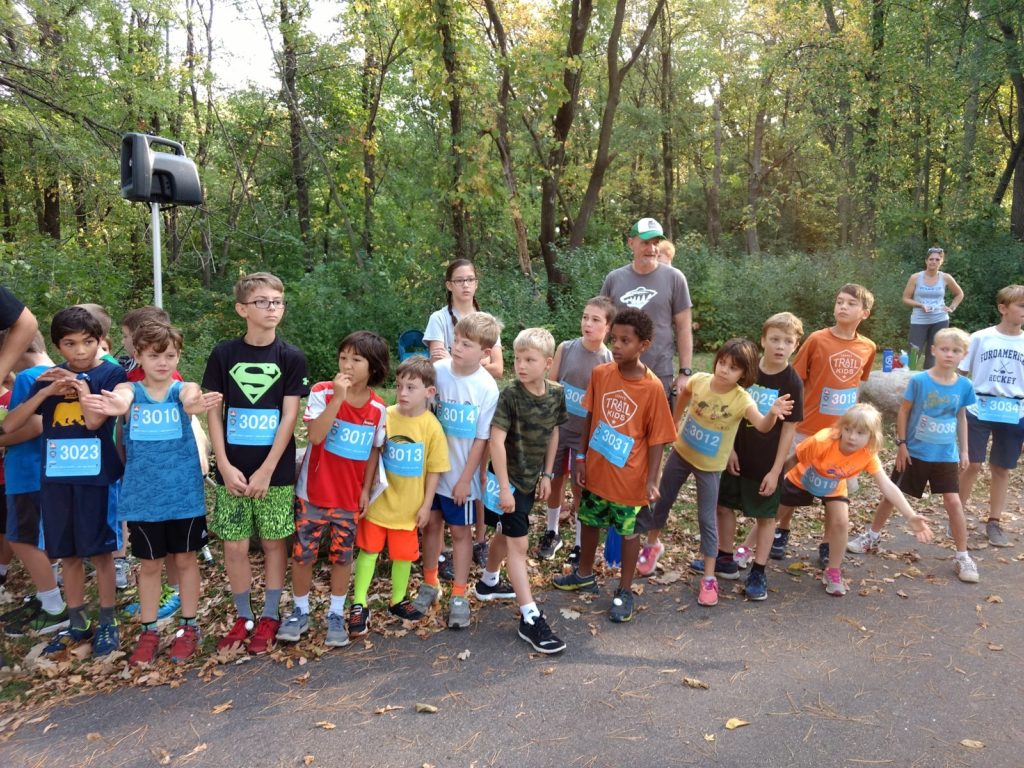 Age Gap Relay participants waiting for the tag from their adult partners. Photo: Anthony Taylor
Surly-est Runner
A Surly Brewing Co. tradition at the Trail Loppet is to award the Surly-est racer who perseveres through the most hardship on the course. That racer is crowned the Surly-est Runner during the award ceremony and receives two free tickets to SurlyFest, which happens on the same day as the Surly Trail Loppet. This year's winner was Kaia Swenson of St. Cloud, who completed the 5K in a time of 1:54. She thought the course seemed longer than she expected. It turned out that she missed the 5K cut off and actually completed the 13.1K course!
Thank Yous
The Surly Trail Loppet would not be possible without our fabulous volunteers! More than 120 volunteers filled more than 20 different volunteer jobs – course marking, packet pick up, water stops, course marshals, and more – to make the race happen.
Another big thank you goes out the racers for braving the heat and showing up in huge numbers despite the weather.
And, thank you to all of our sponsors for their continued support – Surly Brewing Co., North Memorial Health, GO 96.3 radio, Comcast, Mpls St. Paul Magazine, The North Face, Finn Sisu, Hoigaards, Gear West, Bachman's, Penn Cycle, Great Harvest Bread Co., Bearskin Lodge, f/go, Chux, and Auto ID Solutions.
The Loppet Foundation
The Surly Brewing Co. Trail Loppet is one of four seasonal events put on by the Loppet Foundation. The Loppet Foundation is a non-profit organization that creates a shared passion for year-round outdoor adventure in the Minneapolis area, focusing on underserved youth and families. Every year, we the Loppet gets more than 2,000 kids outside and active–including more than 1,100 from underserved communities in North Minneapolis. The Loppet has programs for every age, ability, and background, from a nationally-ranked competitive racing team to families on their first-ever winter outing. Loppet members, volunteers, and donors make this possible! Visit www.loppet.org to learn more about how your support will help the Loppet get people outside and active.
---