Anwatin athletes attend CXC's Igor Legacy Camp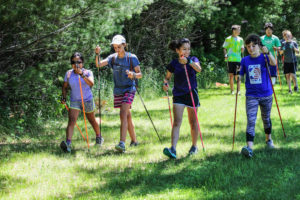 Over July 14-16, five Anwatin athletes: Michele Nguyen, Maria Lee, Emily Wilson, Bela Santan and Boonkoon Thao, joined 32 other Midwest skiers at the CXC Igor Legacy Camp in Mora, MN. The camp is for kids ages 10-13, in the U12/U14 racing categories, as an introduction to nordic skiing specific training camps, and as an opportunity to spend the entire weekend outdoors and moving! Activities included group games, morning runs, both classic and skate rollerski technique sessions, dryland agility courses, kickball, a mile run time trial, relays, ski erg competitions, and to top it off, a rollerski agility course in a brand new parking lot! Evening presentations included themes of Olympic values and teamwork. A huge thanks for CXC for putting on an excellent and thorough camp! It was incredibly fun and informative.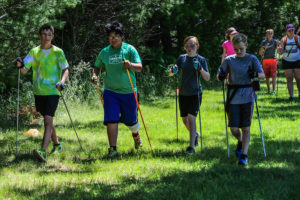 From an Anwatin perspective, this is the third year we have brought kids out to an Igor Legacy Camp, and are continually impressed with the quality of the camps. We had representation from 3 of our 4 captains (Maria, Michele, Boonkoon), as well as two other dedicated team members- Bela and Emily – and we are excited for these leaders to bring back some new skills and knowledge to the full team. These kids were chosen for their dedication and hard work seen over the winter ski season. As mirrored in our selection for this trip, the Anwatin team has had a great turnout of girls in the past year. We are glad that Boonkoon, our lone male, stuck out the weekend, and fortunately for him, there were many boys to hang out with at camp! AND, it's lucky he did join us, because he won the fastest SkiErg time for 100 meters (20 seconds!)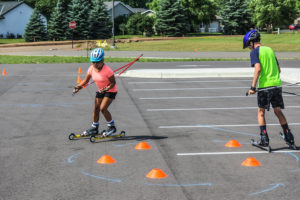 The Anwatin team is looking forward to the UCare Tri-Loppet this weekend, and continuing lots of biking and running and paddling for the remainder of the summer!