High Schoolers, Middle Schoolers, and Friends Have a Muddy Adventure at the Trail Loppet

By Andy Harris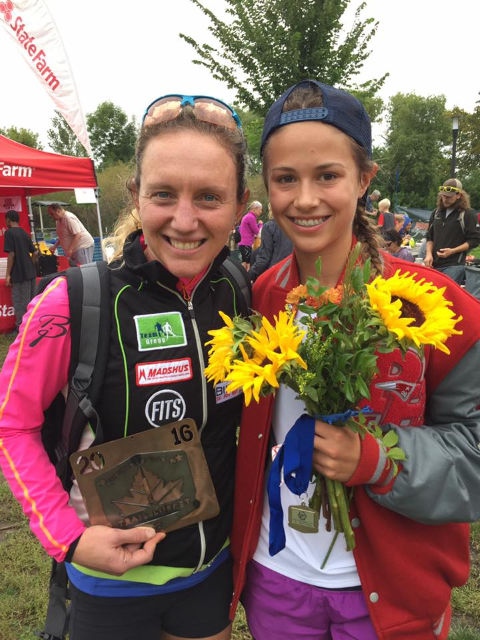 Adventure was the theme of day at the 2016 Surly Brewing Co. Trail Loppet! Junior Loppet team members and alumni participated in the 2K Age Gap Relays, the Finn Sisu 5K, and the Salomon 13.1K races. For some runners it was their first time ever trying a running race. For others, it was their third or fourth time running through the hills of Theodore Wirth Park. For everyone, it was a great day on the trails!
There were about 20 students from Anwatin and Franklin middle schools, and ten high schoolers from Patrick Henry and Edison, who came out to run, volunteer, and reconnect on a cool fall day.
Heavy rain earlier in the week leading up to race made for a muddy course, but that didn't slow this group down!
Franklin eighth grader, Ronesha Trice, was overheard saying after her run that, "It was fun! I liked the mud the best. It's always fun getting muddy. I don't know why I like it, I just do."
There were also reports of middle schoolers stopping to jump in mud puddles. (This is the Loppet equivalent of stopping to smell the flowers.)
The same mud that middle schoolers embraced caused some full-grown adults to groan and say such things as, "The course was too wet and too slow. . . It made my shoes feel like cinderblocks."
For these kids, the mud turned a race into an experience and an adventure. The race was no longer just a run, but good old-fashioned tromp through the woods. It was more about laughing and making memories, then it was about pushing the pace.
The day was complete with an awards ceremony, snacks, and a visit from the women's 13.1K champion, Caitlin Gregg.
A highlight of the event for me, was getting to see kids bond over a run in their backyard. It's that kind of friendly and fun environment that brings the kids back to the Trail Loppet year after year — and that's what the Loppet is all about!