Loppet TRAIL KIDS enjoy the summer rolling through the woods!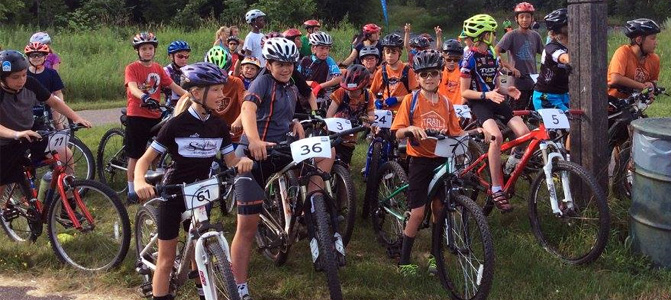 This past May the Loppet TRAIL KIDS Mountain bike program drew over fifty youth for the spring introductory session. Kids ages seven to thirteen were split into coaching ability groups to learn new mountain bike handling skills. Throughout the spring and summer the youth grew more confident to handle any terrain at Wirth Park by learning skills like the attack position, pedaling efficiently, shifting, control of speed, cornering confidently and riding with vision.
The spring session ended with the first Loppet Adventure Mountain Bike Race which drew over sixty racers from four TRAIL KIDS programs. The Loppet Junior TRAIL KIDS has three middle school teams that include Anwatin, Franklin and North East. These three schools join the Wirth TRAIL KIDS program for the summer mountain bike race events.
June and July drew around forty youth to the Wirth TRAIL KIDS Program where kids were able to advance in their Mountain Bike Skills Progression. This past spring the TRAIL KIDS coaching staff were trained in level 100 and 200 IMBA skills which has allowed us to teach an excellent mountain bike coaching curriculum.
The highlight of the summer program was the annual Age Gap Relay Race held on the Wirth Tornado Alley race course. Over 80 youth and adults partnered up for the four lap relay event. Following the race TRAIL KIDS families celebrated with a picnic and awards ceremony. A huge thank you to our Adventure Race Series sponsors Penn Cycle, Quality Bike Products and Single Track Mortgage for providing their emergency vehicle, bike mechanic and prize donations.