Fall Training Seminar for Adult XC Ski Racers and Meet the Wirth Trailhead Building!

Where:  Fireplace Room, Wirth Chalet, 1301 Theodore Wirth Parkway
When: Monday, September 12, 2016
Who: Adults interested in seeing plans for the new Wirth Trailhead Building and those interested in learning more about Fall Training for Adult XC Ski Racers.
Schedule:
6:00 – 6:30pm: View poster presentations of Trailhead Building and Trails
6:30 – 6:45pm: Short Presentation on Wirth Trailhead project
6:45 – 7:30pm: Fall Training Seminar for Adult XC Ski Racers – Piotr Bednarksi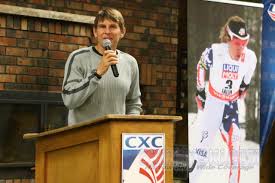 LNR Head Coach, Piotr Bednarski, will discuss training methods for athletes age 30+ looking to race in ski marathons like the City of Lakes Loppet and the American Birkebeiner.  He will cover successful training strategies to improve xc ski fitness.  We'll also introduce the LNR coaching staff who will be leading LNR Fall Ski Training programs.  There will be time for Q & A after the presentation.