How, Why, When of Fall Ski Training

Presentation for Adult XC Ski Racers
September 14, 2015 – 7 p.m. – Wirth Chalet
Loppet Nordic Racing Head Coach Piotr Bednarski will outline the How,Why and When of fall ski training for adult athletes. The presentation will also cover some of the important technique issues that adult athletes should focus on in the fall.
Piotr will share some of the experience and know-how that make him and his athletes successful – along with a healthy dose of his passion and enthusiasm for outdoor endurance sports.
When: Monday, September 14, 7:00 – 8:30 p.m.
Where: Theodore Wirth Chalet, Fireplace Room, 1301 Theodore Wirth Parkway, Minneapolis, 55422
Cost: The presentation is free to Loppet members and those enrolled in LNR programs. Non-members are asked to make a $10 donation at the door.
For more information: Email Piotr Bednarski at bednarski@loppet.org
Head LNR Coach Piotr Bednarski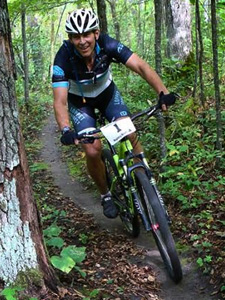 Piotr leads the Loppet Nordic Racing Team with over 25 years of coaching experience. Piotr has coached numerous Olympic athletes in cross country and biathlon, and leads a staff of over 25 Loppet Nordic Racing coaches.
LNR has been ranked as the # 1 Junior xc skiing program over the last two years. Piotr is one of the top master level athletes and enjoys competition as in both Nordic and mountain bike races. He also enjoys spending time on the trails with his wife and two kids.