Loppet Middle School Teams Busy Preparing for Upcoming Events

The Loppet Middle School teams at Anwatin, Nellie Stone Johnson (NSJ) and Northeast Middle Schools had an amazing start to the 2014-2015 season given the early snow. Thanks to hard work, dedication, great coaches and a couple of weekend ski trips, including the first "girls-only" overnight trip and the boys-only NSJ trip, the athletes are ready for January races. We are particularly excited to see the girls compete this season as we have been focused on recruiting, retaining and working with our young female athletes. The girls trip was a particularly exciting development in this effort.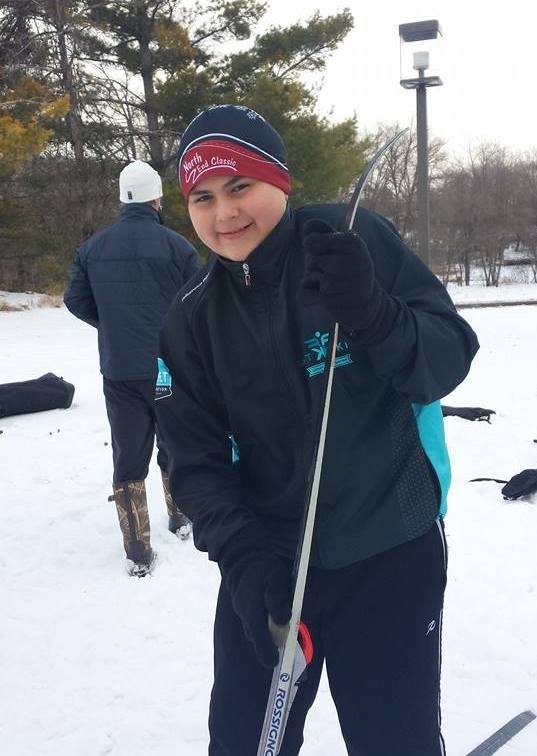 One of those January races is the Second Annual Farview Sprints, a Loppet Foundation-sponsored Middle School Ski Cross and Relay event at Farview Park in North Minneapolis. This year Minneapolis Public Schools is issuing an official invitation to middle schools across the city and transporting interested students to the Farview Sprints. Last year we determined that it was the first-ever all-North Minneapolis ski race. This year we are excited to expand this event beyond our three schools.
A highlight of last winter for our middle school students was the Waffle Loppet that each team hosted to raise awareness of the school's program. The Waffle Loppets by far are among the most popular Loppet community events. Who doesn't love to ski and then eat waffles? The upcoming Waffle Loppets are January 24, February 14 and March 14 – all Saturdays.