Loppet Introduces Hats to Identify Loppet Racers

This year, we are introducing the start of commemorative Loppet hats to celebrate the achievements of ultra-dedicated Loppet skiers. Evolving from the practice of colored bibs to mark participants who have completed a significant number of races over the years, this year's hats will provide a lasting race-day souvenir to display your dedication to the Loppet.
Four categories of racers who register by December 4, 2014 will receive hats at this year's Loppet: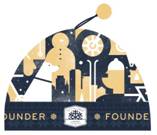 Founders — The hardiest of the hardy. This hat is for racers have completed the Loppet every single year of its existence from its inception.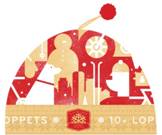 10+ Year Skiers — At the end of the 2015 Loppet, racers wearing these hats will have completed 10 or more years of long-course Loppet races (skate, classic, or both in a given year).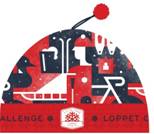 Loppet Challenge Skiers — For the ultra-endurance racers in the crowd, this hat commemorates those who have signed up for the back-to-back 42K Classic and 42K Skate races at the 2015 Loppet.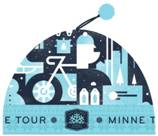 Minne-Tour Skiers — For those looking for a suffer-fest and perhaps some prize money along the way, this hat marks racers who have signed up for the Loppet Challenge plus the Finn Sisu Sprints.
Committing to any of these hat categories requires some serious enthusiasm, and we wondered what might be going on in the minds of any of these racers when they decided to sign themselves up for these undertakings. For Marise Widmer, her decision to ski the Loppet Challenge ended up giving her more of a challenge than she planned.
"It was always so difficult to decide which race to ski, classic or skate, since the course is fantastic for both. I signed up last year when I thought that the distance would be around 35K." She adds, "When I found out that both races would be 42K, I knew it would be a challenge."
Craig Stolen, on the other hand, races the Loppet Challenge because, as he sees it, "I am too old to go fast, but am determined enough to [go] long and hard." He also likes not having to choose between events and notes that, in perhaps a universal refrain for these racers, "The post-race beer with friends is great!"
Committing to a weekend of tough racing is hard enough, but there are still a few dozen gritty folk out there who have 'gotten it done' every single year of Loppet racing. For those who remember, there have been quite a few frigid and desperately low-snow winters in the annals of Loppet history to grit through.
Jon Faust, Loppet Founder, is one of the dedicated racers who return every year.
"It's the only long race I don't have to drive several hours to get to," he notes, dryly, when asked about his feat. "I usually start too fast, so I get to see a lot of my skier friends as they pass me along the way." He also attributes his persistence to a passion with an arc that has mirrored the Loppet's.
"I was just getting into the sport with the Loppet started, and I haven't burned out yet." As a bonus, "I can coerce my kids into skiing the Minne-Loppet."
Coercion or not, we are thrilled that skiers like Jon, Craig, Marise, and Jon's children keep coming back for the City of Lakes Loppet Ski Festival, and we hope to see even more of their kind this coming year. Keep an eye out for the hats, or sign up for one yourself!