A Perfect Day for the Second Annual Apple Run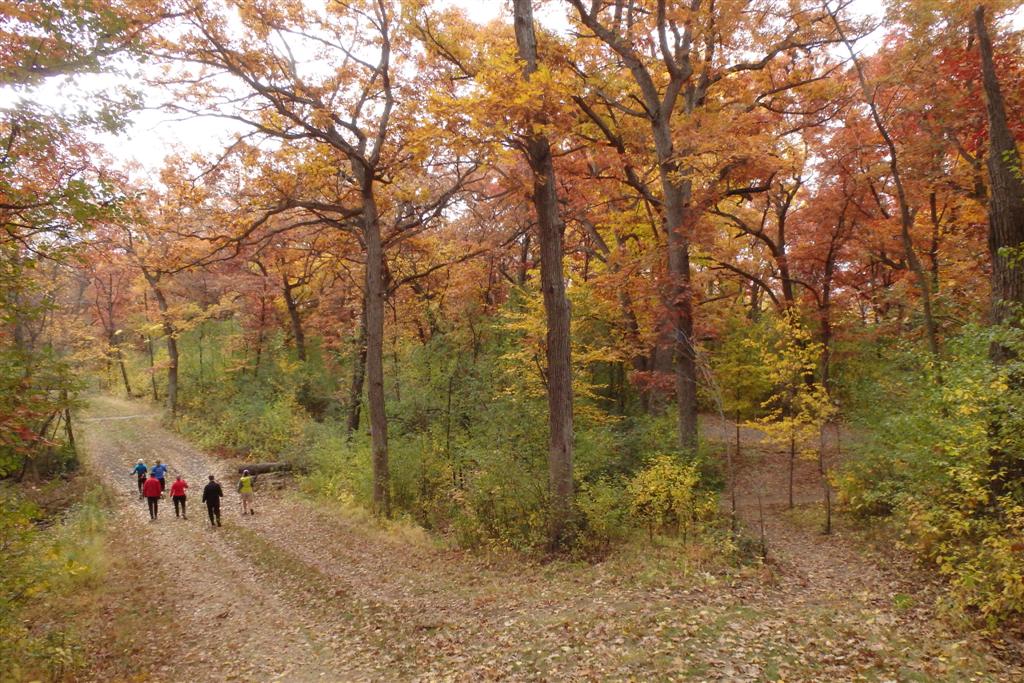 The Loppet Foundation ordered up a perfect day for the Apple Run! It was great fun for all who attended the popular Loppet member event. The most important revelation was that the group decided that when you eat an apple and a cider donut within minutes of each other, the net caloric impact is zero!
More than 80 people attended the event, now in its second year, on a beautiful Saturday morning at Theodore Wirth Park. It was truly a family affair! The youngest participant was Eden Johnson, who is less than a year old – she was powered by her mom, Amy. And relative newlyweds and Loppet Coaches Kevin Johnson and Allie Rykken led the 10K and 5K runs, respectively. Coach Allie was joined by her middle school athletes who are all on the Anwatin Ski & Bike team. While runners enjoyed the loops directed by Kevin and Allie, we think that the most fun of all might have been had by Eyob, who is under 6 and who did the 5K, and five-year-old Karl, who was among the first to finish the mile run. They had a banner that said will run for donuts and hot cider!
As participants were gathering after their runs, the Loppet Adult Ski Club, led by Coach Mike Bash, emerged from the trails, poles in hand and bounding with big smiles, reminding us that winter is around the corner.
Overall, it was a beautiful fall morning with hot cider, warm friends and a run through the woods. Honestly, what could better?
– Anthony Taylor, Adventures Director