Six Nellie Stone Johnson Team Members Earn A Bike

The end of the summer brought one of the most anticipated days of the year for the Nellie Stone Johnson Ski and Bike Team: the Earn-A-Bike Event. On August 18, four of the six team members who earned their bike this year went to Venture North bike shop and had a lesson in maintaining their bike before they finally got to take the bike home. The students earned a bike for their strong participation and good attendance during the past school year and summer session.
Litavius Munn was so excited about the new bike that he rode it home from the bike shop. Not to be outdone, Melvin Russell, Damarion Turner and Bryce Holt talked Coach Jon into letting them ride over to the jump track mountain bike trails at Glenwood and Wirth Parkway and take some laps before heading home. With clouds threatening rain they only got in a quick lap, but they were all able to bring their new bikes to the next practices and to the camping trip later that week.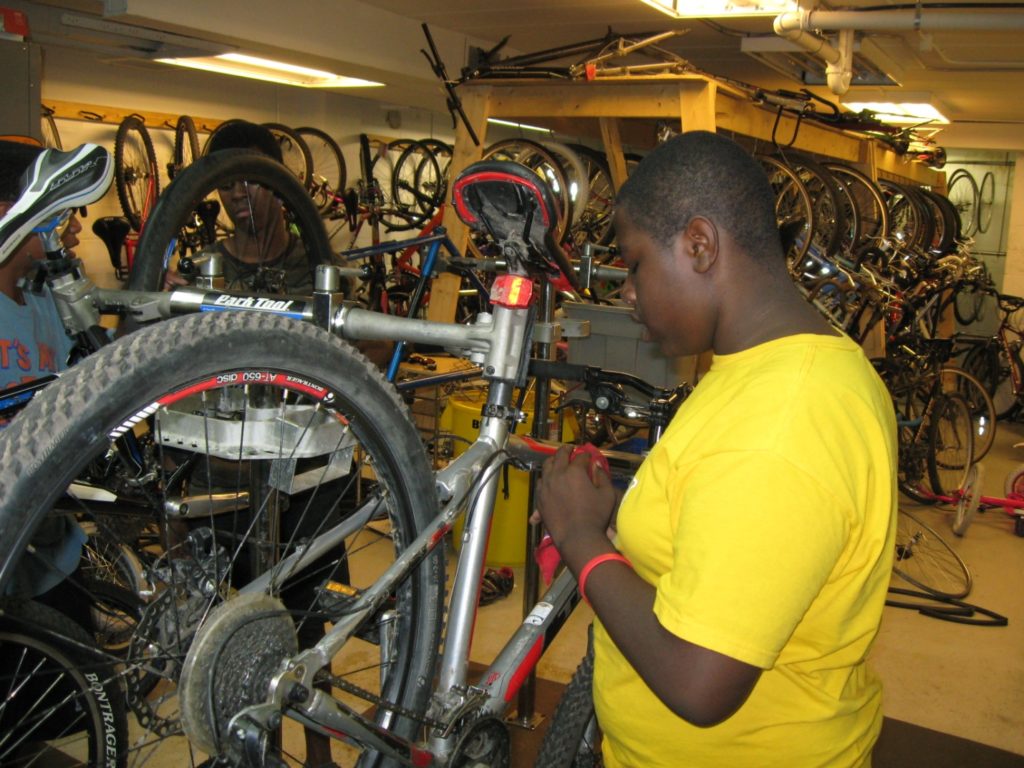 Damarion Turner learning to maintain his new bike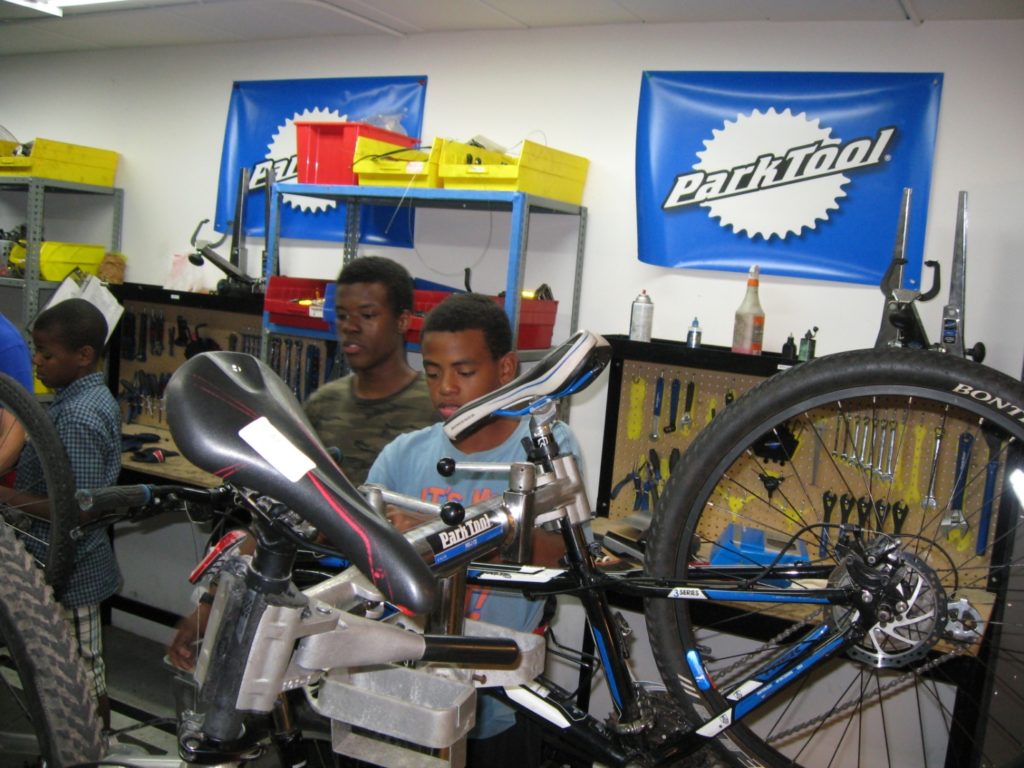 Jezier Bradley helping Bryce Holt tune his brakes