Nellie Stone Johnson Middle School Team Enjoys Rainbow Resort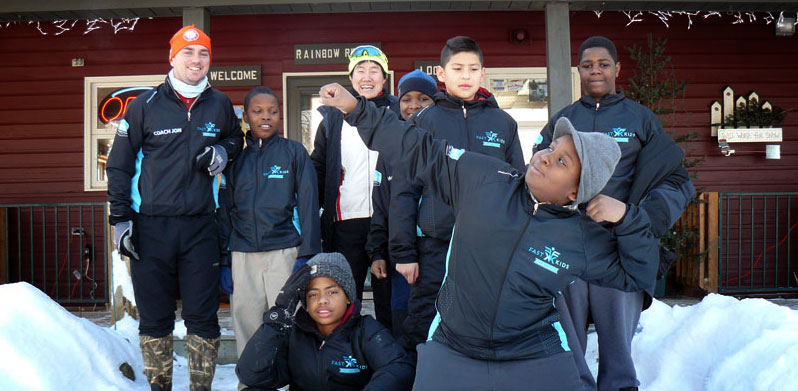 Led by Loppet Nordic Ski Program coaches Jon Miller and Andrew, Nellie Stone Johnson Middle School kids experienced a delightful winter wonderland at Rainbow Resort, one of the premium cross country skiing destinations in northwestern Minnesota, near the Headwaters of the Mississippi River.
December 2013 early snowfalls (about 2.5-3 feet in total) brought many smiles to the skiing communities. As a sponsor of City of Lakes Loppet, Rainbow Resort hosted Nellie Stone Johnson Middle School youth on Dec. 13-15 weekend. The skiers enjoyed plenty of fresh air and great workouts on the Rainbow 23K Trail System (nicely groomed wide trail system for both skate and classic skiing).
Despite arctic cold temperature hanging around over the weekend, the sky was blue, and the sun felt warm. The kids skied, skied, and skied (3 hours on Sat. and 1.5-2 hours on Sunday). With this type of workouts and training pace, we'd all expect some Junior Olympians in the near future. The resort very much enjoyed the group's stay and wish them a great winter season.
By Amy Xu, owner of Rainbow Resort